Superheroes 101 - Comic Books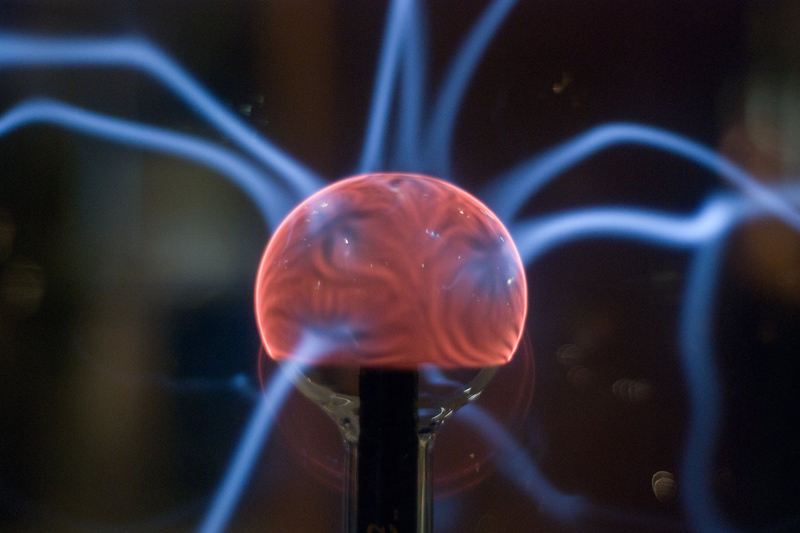 We've had a glut of superhero movies and television shows lately. While it's certainly not necessary to understand much context in order to enjoy them, knowing your comic book history is actually enlightening, and fun, and gives you a feeling of superiority over all the other schmoes sitting by you at the movie theater when you watch the "Thor" sequel.



Origins



Humans with special powers, such as strength, have been around since at least Greek mythology and the tales of demi-god Hercules. However, in our modern age, Superman is often considered to be the first actual superhero. Now, this isn't an incontrovertible statement, as Superman certainly didn't come fully-formed out of nowhere. There were other comic books with characters that had superhuman powers (the word "superman" was used in advertisements for heroic adventurer Doc Savage). But Superman, introduced in 1938 at the start of comics' Golden Age in Action Comics #1, set the template for the rest to come, thanks to his look, his powers, his mission, and the supervillains he battled.



The first age of superheroes took place during World War II, which makes sense if you think about it. It was the backdrop of war that made the superheroes that sprung up during this time seem so pure, good and all-American. Patriotism, loyalty, justice, and the American way were trumpeted regularly in comic pages. This era spawned Batman, Wonder Woman, Green Lantern, Captain America, Captain Marvel, and others. The first three of these, along with Superman, were inventions of Detective Comics, now known as DC. Captain Marvel was a Fawcett Comics creation, and Captain America was from Timely Comics, the precursor to Marvel Comics (which eventually gained the copyright to Captain Marvel as well). Most of the "Marvel" superheroes from this time are ones that wouldn't be recognized by the average Entertainment Weekly reader.



The Golden and Silver Ages of Comics

You may have heard about the different comic book ages, especially the Golden and Silver ages, and there's a reason for that. These were the periods most rife with superhero creation as well as comics innovation and success. The Golden Age lasted from about 1938 with Superman's appearance to 1950-ish, when other genres of comics took over. 



During the period between the Golden and Silver ages, the implementation of the Comics Code Authority took place in 1954. This was a self-policing policy made in direct response to a book by Fredric Wertham called Seduction of the Innocent, which made a link between comics and juvenile delinquency. As a result, comic book creators went back to the solidly moral superheroes, starting with a new version of DC's The Flash in Showcase #4 from 1956. And that year is considered the start of the Silver Age.

In the Silver Age, you start to see more humanity in the superheroes - they are more flawed, they have issues. You also see more science and less magic in superhero stories. 

Although DC spearheaded the Silver Age by revitalizing some of its earlier heroes, it was Marvel that really defined the tone. During this period, Marvel Comics (which went through the 1950s as Atlas Comics) introduced Spider-Man, the Fantastic Four, the X-Men, the Avengers, Thor, Iron Man, and the Hulk. DC Comics formed the Justice League of America, Legion of Super-Heroes, and added Supergirl to its roster. 



The Bronze and Modern Ages



Today, we are informally living what's known as the Modern, or Dark Age of Comics. This period dates from about the mid-1980s (although there's no real agreed-upon start date) and is exemplified by heroes like Batman as The Dark Knight, and the Watchmen. Current comics draw upon more psychological drama and are darker in tone than previous superhero stories.



It follows on the heels of the Bronze Age, which followed directly after the Silver Age - an era in the 1970s that saw the advent of Wolverine, Spawn, and other anti-heroes. Many comics from the Bronze Age focused upon real-world problems, and have led to the more chaotic hero landscape that we see today.



This current era has seen the most change. We've seen reboots, the deaths of heroes like Superman and Robin and Captain America in Marvel's universe-spanning Civil War series, makeovers to turn older heroes into edgier versions of themselves. In fact, it's difficult to encapsulate all the changes that have taken place; it seems like every hero's origin story has been altered. Superheroes are all anti-heroes these days. DC instituted controversial entire universe reboots recently; the Flashpoint series a couple of years ago led to The New 52. Superman is now an angry bullying young man, Batgirl is no longer wheelchair-confined, and the Legion of Super-Heroes is...gone. With a whimper, into to an alternate universe. Marvel's latest revamp was with the messy Marvel NOW! campaign in 2012, and there is always speculation with the company's increased visibility in the media that a full reboot may be on the way (possibly involving time travel).



It hasn't been all bad news for our favorite superpeople. Comics are more sophisticated and more mainstream than they have ever been. Character development is at all all-time high. This view is reflected in the movies and television shows being made, though currently it seems that Marvel has the momentum when it comes to pop culture dominance. Superheroes are more popular than ever, perhaps in part due to the uncertain times we live in. It seems as though we all have a sense of impending doom about topics like climate change, and decimated environments, and wars, and disease, and the escapism offered by superheroes has always done well in that kind of environment. 



What's clear is that, in the modern age of comics, anything goes. Nothing is sacred. This is both bad and good, but one thing we can definitely take from this is that comic book superheroes, from then and now, are a reflection of the times we're living in. Investigating them, and how they've changed since Superman's first appearance in 1938, opens a window into time and shows us what our society feared and imagined during different points in history. 



Related Articles
Editor's Picks Articles
Top Ten Articles
Previous Features
Site Map





Content copyright © 2023 by Helen Angela Lee. All rights reserved.
This content was written by Helen Angela Lee. If you wish to use this content in any manner, you need written permission. Contact Helen Angela Lee for details.