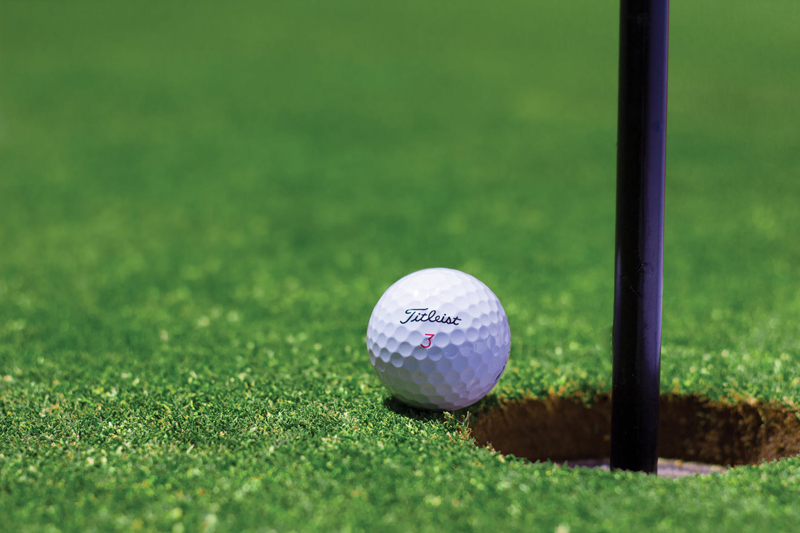 For the past two years the Presbyterian Church of Salado, Texas has organized a golf scramble for Milt Kattner. Milt is 92 years old and was an avid golfer in his time and was the maker of excellent golf clubs. Our minister Carl thought by having these golf scramble for Milt would give him a boost to enliven his day. We had the third Scramble this past Sunday October 27, 2013.
Here is Milt in the lead cart riding with Carl Thompson our Minister as roving players. Carl would get to hit with each of our five teams and Milt made an effort to hit as well. Carrying his hand made club. It was a cool and wet day so it became too hard for him to manage to hit a ball. He did enjoy the day but eventually the cool weather was too much for him.
The five teams gathered at the club house and pay their green fees and get organized for the day. Bev Jones and I had worked out all the details getting teams organized and setting up the long drive contest on two holes and closest to the pin on two holes.
My group led off the scramble here is Carl on the first tee to get this Scramble off to a good start. Carl and Milt were with us for the first two holes and then stayed on Hole #3 to wait for the group behind. Since we had a good rain during the night we had to play cart-path-only so had to walk to our first tee shot and ended up with a par on the par five hole.
Our group moved right along as I wanted the teams to not lag as we wanted to get the nine hole scramble over in good time. We had been invited to the Staples patio after the scramble. The Staples live on the number seven golf hole so they could watch us all go by. We also used that hole as one of the long drive contest. Bob Todd was with my group and won the long drive contest for that hole.
There was a lag with the second team so it did slow up the rest of the group but we all finally finished and relaxed at the Staple home. I handed out the prices of a sleeve of balls for the long drive and closest to the pin winners. I gave an extra sleeve of ball to Carl for all the work he had to do playing with each group. Our church photographer stayed with Carl so he could get a picture of Carl and Milt with each team. I had made a certificate and hadeverybody sign it to give to Milton as a remembrance of his day in the Milt Kattner Golf Course Scramble on October 27, 2013.

Related Articles
Editor's Picks Articles
Top Ten Articles
Previous Features
Site Map
Content copyright © 2022 by Letta Meinen. All rights reserved.
This content was written by Letta Meinen. If you wish to use this content in any manner, you need written permission.
Contact Sandy Eggers for details.