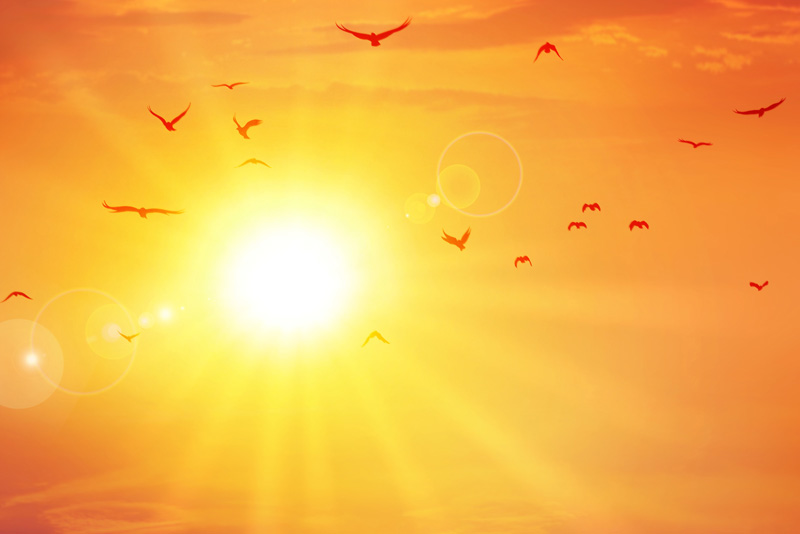 A given name, or first name is meant to last a lifetime. Parents choose it with care and it is entered into a legal document, a birth certificate.
I was named after my grandmother. I have a friend whose name has been passed on for five generations, making him the third and his grandson, the fifth in the line. Both my name and his were given to show love and respect for our ancestor. You may know someone who was named for a favorite sports figure. Also a sign of respect.
In the bible, many children were given names with an even more special meaning. The names expressed a special blessing the parents wished their child to have or signified the blessing they had received as parents. Many parents expressed their belief in one Almighty God in the name they gave.
In the Hebrew Old Testament, the name of God is
Yahweh
. The closest translation for this name is "I am what I am" or "I am who I am." You may remember God revealing his name to Moses in Exodus 3:14. He said, "Tell them I Am sent you." In ancient times, God's name was considered so sacred that devout Jews would not speak it. However, a shortened form - Yah - was used in many of the names of Old Testament characters. Over the years and in translation, spelling has been changed. We find God's name in names containing yah, iah, or jah
Abijah He was one of the kings of Judah. His name means "my father is Yah."


Athaliah " Her name means "Yah is exalted", although God was not exalted in her life. She was the wicked daughter of a wicked king.


Elijah - El also means God in Hebrew, so Elijah's name means "Yah is God." Elijah would have been spelled Eliyah.


Hezekiah He was a king of Judah and a friend of the prophet Isaiah. His name means "Yah is strength."


Isaiah He was an Old Testament prophet. This name means "Yah saves."


Jeberekiah He was the father of Zechariah who was a colleague of the prophet Isaiah. His name means "the Lord bless."


Jedidiah We call him Solomon. He was the first surviving son of David and Bathsheba. The prophet Nathan sent word that he should be called Jeidiah. It means "beloved of Yah."


Jeremiah He was an Old Testament prophet whose name means "Yah lifts up."


Josiah He was a godly king of Judah. His name means "may Yah give."


Micaiah He was a prophet who was persecuted by King Ahab. His name means "who is like Yah?"


Nehemiah He was a servant to the king of Persia who went back to rebuild Jerusalem. His name means "Yah comforts."


Obadiah This was the name of the prophet who wrote the shortest book of the Old Testament. His name means "servant of Yah."


Uriah He was Bathsheba's husband who was sent to his death by King David. His name means "Yah is light."


Zechariah He was an Old Testament prophet. This is also the name of John the Baptist's father. The name means "Yah remembers."


Zephaniah He was an Old Testament prophet. His name means "Yah has hidden."
These are a few of the people named for God. How many can you find as you study the bible?
You Should Also Read:
EL a Name Blessed by God
Names of God E-book
Women of the Bible E-book


Related Articles
Editor's Picks Articles
Top Ten Articles
Previous Features
Site Map



Follow @LynneChapman
Tweet





Content copyright © 2022 by Lynne Chapman. All rights reserved.
This content was written by Lynne Chapman. If you wish to use this content in any manner, you need written permission. Contact Lynne Chapman for details.