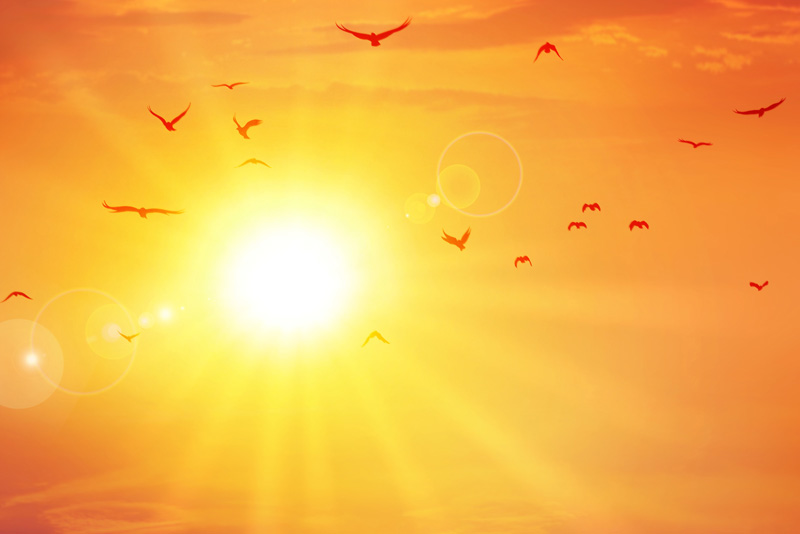 We often hear the phrase, "made a name for himself." Perhaps you have had the goal of making a name for yourself in a particular field. It means that people will know you and your name by your accomplishments. Sometimes, the name may make us.
In bible times, parents wished to extend God's blessing to their child, in advance, through the name they chose. They hoped that that name would mark the child's life and influence their future. We find many biblical names that either begin with or contain "El."
In Hebrew, El is a name for God. It means power, strength, and might.

Daniel His name means "God is judge" or "my God is judge." He was a prophet whose name was changed to Belteshazzar when he was taken to Babylon.


Eli His name means "the Lord is uplifted." As a descendent of Aaron, he became high priest at the worship center at Shiloh and was also a judge. (1 Samuel 4:18)


Eliam His name means "God's people." He was the father of Bathsheba.


Eliel His name means "my God is God." There were many, but one Eliel was the head of a Levitical family who was appointed by David to help in bringing the ark of the Lord to Jerusalem.


Elienai His name means "my eyes are God's." He is mentioned in 1 Chronicles 8:20 in the genealogy from Benjamin to Saul.


Elijah Elijah received a double dose. His name means "Yahweh (God) is God." He was an Old Testament prophet. You can read about him in 1 Kings.


Elizabeth Her name means "God is my oath." She was John the Baptist's mother. Read about her in Luke chapter one.


Elisha His name means "God is salvation." Read about him in 2 Kings, chapter two.


Ezekiel His name means "God is strong" or "God strengthens." He was a prophet who lived during the Babylonian exile of Judah.


Gabriel His name means "strong man of God." He was the angel who made his appearance in Luke, chapter one.


Joel His name means "the Lord is God." He was a prophet who spoke to the Southern Kingdom of Judah and lived possibly as early as 800 B.C.


Michael His name means "Who is like God?" There are many Michaels in the bible but one is the angel that is spoken of in Daniel's visions and who fights against Satan.


Samuel His name means "the name of God." Read about this prophet in 1st and 2nd Samuel.


Bethel - A place can bear God's name. The name of the town of Bethel means "God's house."
You Should Also Read:
The Many Names of God
Rock, Stumbling Stone, or Corner Stone
This is My God !


Related Articles
Editor's Picks Articles
Top Ten Articles
Previous Features
Site Map



Follow @LynneChapman
Tweet





Content copyright © 2022 by Lynne Chapman. All rights reserved.
This content was written by Lynne Chapman. If you wish to use this content in any manner, you need written permission. Contact Lynne Chapman for details.