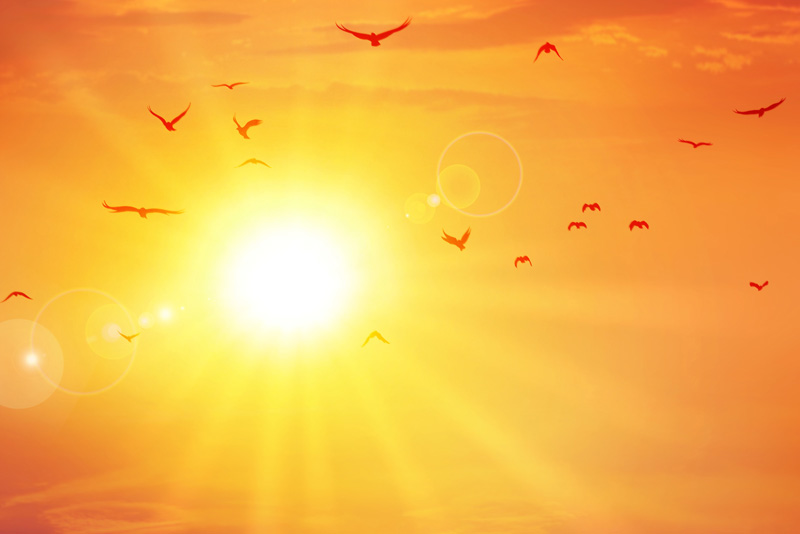 It was one of those days when the world was getting me down - nothing but bad news on the television, unexpected medical expenses, the worry of extra seasonal expenses coming up. There seemed to be nothing but doom and gloom in my life and consequently in my heart.
Picking up my Bible, I happened on a passage in the book of Isaiah. The prophet was pronouncing doom and gloom on the nation of Israel. God was exacting terrible judgments on them for their arrogance and lack of godliness. Phrases such as "until the cities lie ruined and without inhabitant and the houses are left deserted and the fields ruined and ravaged" filled the pages.
However, in the middle of these frightful passages, God placed a promise of a Great Light that would dispel all of the darkness. It was the promise of the Messiah, their Savior. Unto them a child would be born who would reign on the throne of King David. He would be called Wonderful Counselor, Mighty God, Everlasting Father, Prince of Peace.
Wonderful - This could be translated as "exceptional" or "distinguished". A similar phrase is used in Judges 13:18 and is translated "beyond understanding."


Counselor - He is authoritative. In His kingdom, people will be flock to Him to hear Him teach God's word.


Mighty God - He is the Messiah and also God, Creator and Ruler, in every sense of the word.


Everlasting Father - He is the Son, Jesus, Who is the essence of the Father. He is God. He was in the beginning and will always be. He is eternal.


Prince of Peace- The Messiah, Jesus, will bring in a thousand year reign of peace. (See The Millennium) Because Jesus came to die for our sins, He brings peace - now - to anyone who believes because He made possible a right relationship to God.
In the midst of Israel's darkest hours they were given hope of a child that would be born. That child was born and He is the King of Kings.
This is my God!
This is my perfect, wonderful, counselor, more powerful than all my problems, and He is the Prince of Peace in my heart. How could I have forgotten that He has renewed my life and has brought a great light into my world. He reigns from everlasting to everlasting. He is Eternal God.
Isaiah 9:6 NIV
Prayer:
Thank you Everlasting Father for this reminder. Thank you for being my Counselor and my Peace and the Light in the dark. Jesus, it's in Your Name that I pray and I live. Amen
More about Lynne Waite Chapman
You Should Also Read:
Jehovah - Shalom - The Lord is Peace
Death and Eternal Life
Giving Birth to a Savior


Related Articles
Editor's Picks Articles
Top Ten Articles
Previous Features
Site Map



Follow @LynneChapman
Tweet





Content copyright © 2023 by Lynne Chapman. All rights reserved.
This content was written by Lynne Chapman. If you wish to use this content in any manner, you need written permission. Contact Lynne Chapman for details.