Northern Gateway Pipeline Guts Animal Habitats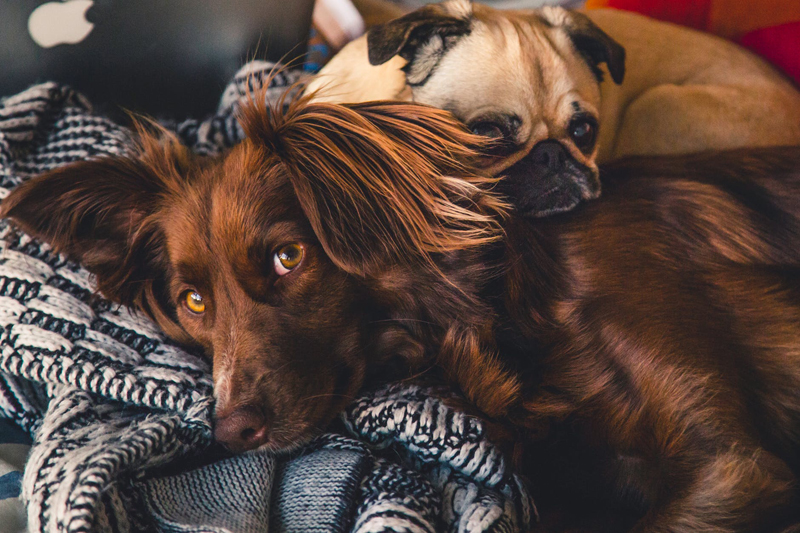 Canada is unrelenting in the cataclysmic quest to expand Tar Sands pipelines in order to export the highly toxic oil resource to China for monetary gains. People throughout North America question where governmental loyalties reside, as the plans for the Tar Sands are expected to run through principle wildlife habitats, waterways, and animal agricultural regions throughout North America.
While America faces TransCanada's aggressive initiative to run dirty oil through the Heartland of the nation with the Keystone Pipeline expansion. Canadians and natives find themselves squaring off with Enbridge over the construction of the Northern Gateway. The proposed scheme would allow two pipelines to run from the Tar Sands of Alberta to the mouth of coastal waters in Kitimat, British Columbia. This scheme calls for the pipelines to run through native land, critical animal habitats like the Great Bear Rainforest, and multiple waterways carrying some of the highest concentrations of wild salmon, all the way to the Pacific Ocean.
Mega oil conglomeration Enbridge assures Canadians that the pipelines will be safe and will not harm any wildlife. However, before the North American population gets too comfortable with the oil company's assurances it is wise to take stock in the actual weight of those words by reviewing inflicted damage prior to any expansions.
From 1999 to 2010 Enbridge was responsible for 804 recorded oil spills, totaling 7.08 million gallons (26.81 million liters) with the highest number of recorded spills occurring in 2010. This averages out to one and a half spills every week each year. Furthermore, these numbers do not include the final tallies for spills in 2011 or the spill off the Louisiana coast in January 2012 from a ruptured pipeline, humorlessly entitled Stingray.
The mouthpiece behind Enbridge is their president and CEO, Patrick Daniel. His glib approach towards handling concerns actually goes no further than his own bank account. He stated to government officials that Enbridge would have more capacity than what is needed with the North American pipeline expansions whilst he slyly assured North American residents that every safety measure would be taken, even though there are mounds of evidence to the contrary.
Daniel gives the appearance of satisfaction towards the world's deadliest scheme and keeps focused on his ambitions of perceived power and greed, regardless the consequences. His incentives for wanting the pipeline expansions include cornering the Chinese oil market and personal financial gain. In 2009, his recorded base salary exceeded $6 million dollars, which did not include his revenue streams as a board member for Canadian bank, EnCana, and Enerflex Systems.
Perceived Power at the Cost of Global Prosperity
To give China what they want Enbridge has filed multiple applications for Eminent Domain throughout Canada and the United States, which would allow the company the freedom to run pipelines through privately owned properties and native lands. Enbridge claimed this tactic was necessary in order to "serve the greater public good." What the oil company is not telling anybody is that in striving for the "greater good" members of the surrounding communities are suffering from hydrogen sulfide poisoning and other lethal contaminants. Sixty percent of the animal and human populations effected by Tar Sands extraction, refining, and spills suffer permanent health issues, decreased birth rates, and premature death. Animal populations that rely on pristine water for food and hydration are infected, mutated, and contaminated causing an unprecedented population drop in the animal food chain. These numbers are expected to increase and spread like a cancer if these pipelines are permitted to run throughout North America.
Members of Canada's Gitxsan First Nation erupted into extraordinary objection towards Chief Derrick for signing a deal with Enbridge in 2011, as nearly all tribe members rejected the Northern Gateway scheme. They have first hand knowledge of what the Tar Sands do to fish, wildlife, and human populations without the pipeline expansions. Many members rely on clean water, an abundant healthy fish supply, and various species of animals to survive and are upset that Derrick would sell their livelihood out for a share of oil profits that will never be seen.
Enbridge has already decimated animal life along the Atlantic coast and now looks for a green light to do the same thing to the Pacific, contaminating crucial animal habitats and riverbeds along the way. Each oil spill in coastal waters is expected to take the Earth 50 years to filter out and with each spill that number compounds on itself. This affects water supplies, animal propagation, tourism, beach safety, fishing, marine life stability, and viable living in general.
It is important that we maintain healthy waterways and animal populations for all of the planet's inhabitants. Canada's gross negligence of environmental responsibility is tantamount to planetary annihilation and should be considered criminal. To continue with such malevolent planning makes world domination look like a dime store robbery.
For those interested in voicing their objections, sign the
Preserve Animal Life By Shutting Down The Tar Sands Initiative.
You Should Also Read:
Tar Sands Extraction Mutates Animal Life
Keystone Pipeline Politicians Threaten Animals
Keystone Pipeline and Animal Viability


Related Articles
Editor's Picks Articles
Top Ten Articles
Previous Features
Site Map



Follow @WildlifeWelfare
Tweet





Content copyright © 2022 by Deb Duxbury. All rights reserved.
This content was written by Deb Duxbury. If you wish to use this content in any manner, you need written permission. Contact Deb Duxbury for details.