Doctor Who 101: Big Finish Productions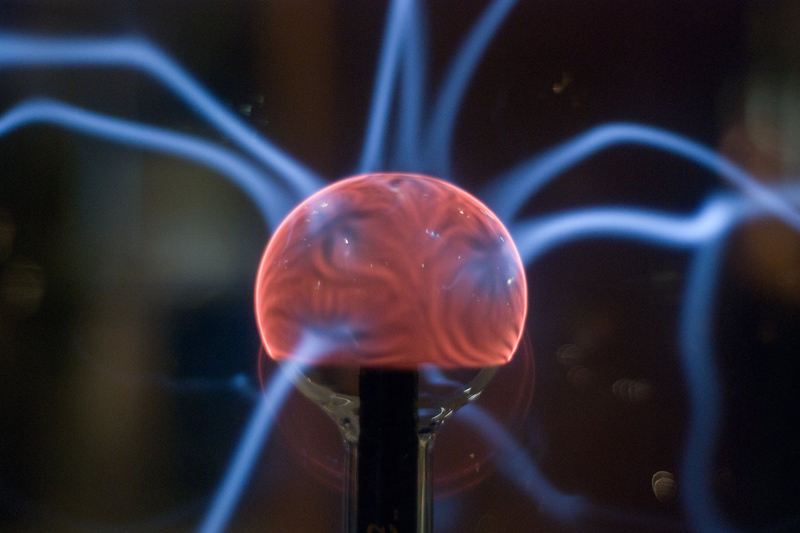 If you're a fan of classic "Doctor Who" and haven't yet discovered the joys of Big Finish, you're missing out. If you're new to the "Who" universe and you're only interested in the new series - well, we don't want you anyway. Just kidding. If you are a new fan, though, and hopefully starting to get into the classic series, you will enjoy Big Finish's audio books, original stories, and expanded universe tales. 


What Is Big Finish?


Back in 1999 (or so), during a time "Who" fans now call the Wilderness Years because "Doctor Who" wasn't on, Big Finish Productions got the rights to create new stories for the classic series. Since then, the company has created a number of ranges focusing on different aspects of "Doctor Who." These include audio books, which are read by one actor with another one or two actors portraying different roles, and actual radio play-style productions, in which all the parts are played by different actors. Some of the productions were aired on BBC Radio.


What makes Big Finish stand out from many other fan-created narratives is 1) most of "Doctor Who" actors from the classic series have come on board to reprise their roles and 2) until proven otherwise, many Big Finish stories are actually considered part of canon. In fact, in the recent BBC-produced clip called "The Night of the Doctor" featuring Eighth Doctor Paul McGann and shown as part of the 50th anniversary celebration, references were made to Big Finish story elements that (for many) confirmed Big FInish's official inclusion in the "Doctor Who" mythos.


At the moment, Big Finish has 20-ish "Doctor Who"-related ranges. Paul McGann, who appeared in just one TV movie in 1996, is the most well-represented of the Doctors in Big Finish tales, with over 30 stories available in his Eighth Doctor range. In addition to other classic-style Doctor tales, you'll also find the Companion Chronicles, which stars the actors who played companions in their own stories and sometimes brings them together in ways not done by the TV series. The Doctor Who Unbound range brings in some alternate histories, The Lost Stories re-creates missing episodes, and other ranges include a 50th anniversary story called "The Light at the End," Sarah Jane Smith stories, mini-series, and special releases. 


For a long time, one frustration of fans was that Tom Baker would not reprise his role as the Doctor - the only living classic Doctor not to participate. But he finally joined the Big Finish family in 2012 with his own series of adventures as the Fourth Doctor. 


Why Should I Listen to Big Finish Stories?


Because, even though the classic series went from 1963-1989, there is never enough "Doctor Who"! And because Big Finish has allowed the actors to take on more adventures, put more depth in their portrayals, and tell more stories in the "Doctor Who" universe with characters we didn't know long enough. 

Many of the classic series actors have spoken out about how they appreciate that Big Finish has allowed them to more deeply investigate their characters, or even change them slightly to be more sympathetic.
Colin Baker's Doctor, for example, is considered one of the least favorite on-screen Doctors, but has been able to make his Big Finish portrayal more sympathetic. He has said he was able to play the Doctor more as he originally wished to do it.


At the Chicago Tardis convention in Lombard, Illinois this November, hosted by one of the U.S.'s official Big Finish retailers Alien Entertainment, Nicola Bryant (Peri Brown) noted that Big Finish has allowed her to be Peri for half her life. And Sarah Sutton (Nyssa) said, "We've all been given huge possibilities with our characters because of Big Finish." -


Choosing Big Finish CDs


With so many titles available, it can be difficult to figure out what's good and what's bad in Big Finish. A good general rule of thumb is to find stories that feature your favorite Doctor and/or set of companions. I started my Big Finish journey with the Gallifrey series, starring Lalla Ward and Louise Jameson in their roles as Romana II and Leela. 


Do please note that there are some Big Finish tales that are not suitable for beginning with, as they are culminations of other tales coming together or continuations of series. Some of these, like the 40th anniversary tale "Zagreus" featuring three Doctors, are great stories and tempting because of the sheer amount of actors participating, but just not suitable if you're just starting with Big Finish. 

However, the people in the know consider some of these to be good stories to start with: 


Spare Parts - A 5th Doctor/Nyssa main range story that tells the origin of the Cybermen

Eye of the Scorpion - A 5th Doctor/Peri main range story set in ancient Egypt
Kingmaker - A 5th Doctor/Peri main range story set in Richard the Third's time
Colditz - a 7th Doctor/Ace main range story set in the notorious Nazi prison
Blood of the Daleks - an 8th Doctor/Lucie Miller (new companion) story set on a human colony


Doctor Who and the Pirates - a 6th Doctor/Evelyn (new companion) musical tale set on the high seas


Seasons of Fear - an 8th Doctor/Charley (new companion) main range tale set during New Year's Eve against a powerful and immortal enemy.


How Do I Get Big Finish CDs?


You can purchase Big Finish CDs in the following ways if you live in the U.S.:


1) Order them through the Big Finish website, either as downloads or CDs (downloads are cheaper, of course). 


2) Go to your favorite bookstore and have them do a special order for you.


3) Visit one of the relailers (online or in person) that sells Big Finish CDs:
Alien Entertainment
and
Who America
.
Right now, stories range in price from $2.99 for some downloads to $160 for a limited edition vinyl of "The Light at the End."


Related Articles
Editor's Picks Articles
Top Ten Articles
Previous Features
Site Map





Content copyright © 2023 by Helen Angela Lee. All rights reserved.
This content was written by Helen Angela Lee. If you wish to use this content in any manner, you need written permission. Contact Helen Angela Lee for details.