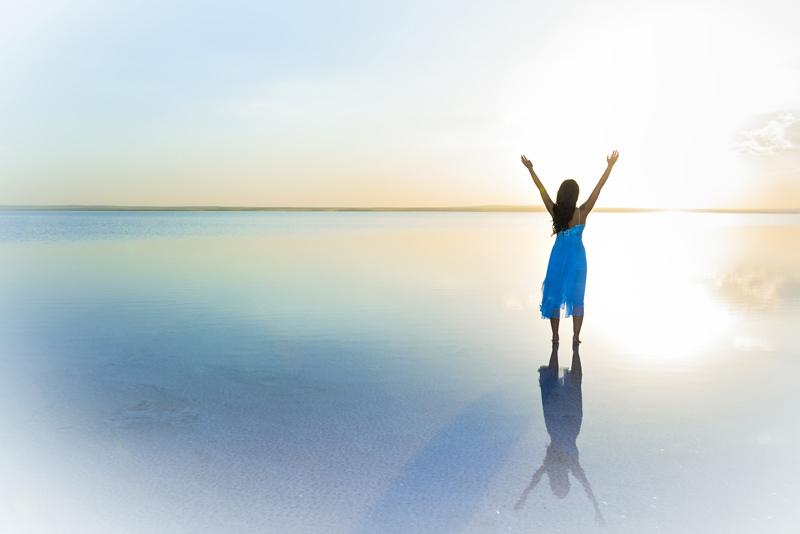 Asthma is an incurable disease that can be successfully treated with medication and asthma management. Alternative medicine may also offer some relief and improvement of asthma symptoms. One such treatment known as halotherapy has become a popular asthma treatment in recent years.
What is Halotherapy?
Halotherapy, also called salt therapy or speleotherapy, is a drug-free treatment for respiratory and skin conditions. Salt therapy was developed about 100 years ago by a Polish physician, Dr. Feliks Beczkowski, who noticed that men working in salt mines had fewer respiratory problems. No one knows why salt therapy may be effective, but one speculation is that salt has antibacterial and anti-inflammatory properties, and also helps to thin mucus. Salt therapy has also been said to relieve allergies, anxiety and other illnesses.
Salt caves and mines have specific microenvironments, with stable air temperature, humidity and lack of airborne pollutants and allergens. Salt rooms are set up to mimic this specific microenvironment. The most popular types of salt used for halotherapy come from the Himalayan Mountains and the Dead Sea.
Salt Room Therapy
Salt therapy typically consists of relaxing in a room with walls made from salt blocks or stucco. The floor may also be covered with salt. Most halotherapy spas use a device called a halogenerator that crushes rock salt into micron-sized particles. These dry particles are then incorporated into air that is pumped and circulated throughout the salt room(s), where humidity is kept low. These rooms are advertised to be free of allergens and indoor pollutants.
The experience is supposed to be similar to sitting in a salt cave. These rooms are made to be relaxing and may contain such items as zero-gravity chairs, relaxing music and/or sounds of nature and soft/muted lighting. Session times may last about 45 minutes and cost anywhere from $30 to $60 per session.
Home Salt Therapy
Salt therapy may also be done at home, with the use of "salt pipes" and nebulizers filled with a hypertonic saline solution. Salt lamps are also used for home salt therapy.
Does Salt Therapy Work?
Few clinical studies have been done about the benefits of halotherapy for respiratory conditions. No such studies have been conducted in the U.S., though many people believe they have been helped by the therapy.
Salt has proven effective for some respiratory diseases. Salt water aerosol is sometimes helpful in the treatment of excess mucus experienced by cystic fibrosis patients. In addition, an aerosolized salt solution is sometimes used in a nebulizer to treat children who have bronchiolitis. Neti pots and sinus cleaners are also helpful for clearing the upper airways of infection and harmful or irritating particles (such as pollen and other particulates).
Many doctors are skeptical of dry salt therapy for asthma patients, as salt therapy has been known to cause asthma attacks in some individuals.
Is Halotherapy Right for You?
Each asthma patient is different; what works to ease one person's asthma may make another's asthma worse. Bearing this in mind, it would be best to speak with your own doctor before trying any form of salt therapy. Most spas also state that anyone who has an active respiratory issue (such as an asthma flare or attack) will not be allowed to receive halotherapy.
Alternative therapies have their place when it comes to relieving asthma symptoms. However, alternative treatments are rarely cures or have long-term benefits. The best combination to keep your asthma under control is medical treatment, asthma management, and alternative therapies you and your doctor feel are beneficial for your particular asthma symptoms.
Please check out my new book
Asthma's Nothing to Wheeze At!
Now also available on Amazon
Asthma's Nothing to Wheeze At!
You Should Also Read:
Asthma and Alternative Medicine
Yoga and Asthma
Meditation and Asthma


Related Articles
Editor's Picks Articles
Top Ten Articles
Previous Features
Site Map



Follow @SherryAsthma
Tweet





Content copyright © 2023 by Sherry Vacik. All rights reserved.
This content was written by Sherry Vacik. If you wish to use this content in any manner, you need written permission. Contact Sherry Vacik for details.