Asthma and Alternative Medicine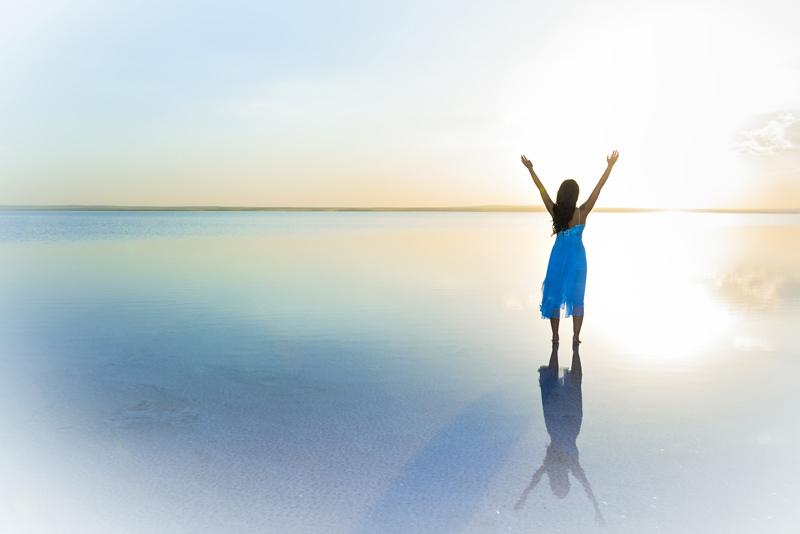 Many asthma patients are interested in trying alternative medicine to help improve their asthma. The trouble is that many complementary therapies and treatments have not been studied for use in treating asthma. In addition, some asthma patients want to use alternative medicines rather than prescribed asthma medicine. This can be dangerous, especially for those who have moderate to severe asthma. However, complementary therapies and treatments can be used combined with traditional asthma treatments; if approved of by your doctor. One important note: if you're considering the use of alternative treatments and therapies, always talk with your doctor first. Your doctor will be able to tell you if the treatment or therapy will be good for your specific asthma condition. Alternative medicine and therapies are no replacement for traditional medicine.
Complementary Therapies and Treatments
There are many different types of complementary therapies and treatments. Numerous scientific studies around the world have shown no conclusive evidence that alternative medicine is beneficial for asthma. However, there are several treatments and therapies that may work to help asthma when combined with traditional medicine.
•
Acupuncture:
is an ancient Chinese treatment that uses very fine needles inserted into specific parts of the body. The Chinese theory behind this treatment is to balancing of the body's natural energies. Acupuncture also helps relax strained muscles and over active nerves, which can have beneficial effects on the rest of the body. Several studies have shown short-term effects for those with mild to moderate asthma. However, more research is needed to show that acupuncture is truly a help for asthma. One note: if you don't like needles, this therapy is not for you.
•
The Buteyko Method, Yoga and Meditation:
these therapies help you to learn to be conscious of your breathing, while teaching you how to relax your mind and entire body. The benefit of these methods is breath training and awareness of stress within your body. These breathing techniques do work to strengthen your lungs, while helping you learn how to relax. Plus, you may be able to use these breathing methods when your asthma becomes worse, and may even be able to avoid an asthma attack. More information about these methods can be found on the BellaOnline asthma site in the related links section below this article.
•
Chiropractic:
employs manipulation of the spine, with the idea that health issues of the neuromusculoskeletal system affect other disorders of the body. Research into the benefits of chiropractic treatments for asthma has been inconclusive.
•
Herbal Medicine:
uses plants or parts of plants to treat illness. Herbs have been used to treat lung disease from ancient times. Several herbs have shown some benefit in the treatment of asthma, however, further studies are needed to learn what actually works and if the herbs are safe. The effects of herbs are not completely understood. They can have serious side effects, and should be respected as much as traditional medications. Herbs traditionally used for asthma include:
1) Butterbur
2) Dried Ivy
3) Ginkgo Biloba
4) Tylophora asthmatica
5) Pycnogenol
6) Choline
While herbal asthma treatments have shown some benefits for the lungs and airways, caution should be exercised. There is no oversight for the quality and dose of herbal preparations. The FDA does have guidelines in place to ensure all labels (for herbal medications) accurately list the ingredients.
• Homeopathy: treatments are geared to stimulate the body's immune system by using small doses of substances that bring on symptoms. The doses are so small that it rarely causes allergy or asthma symptoms to worsen. However, researchers around the world have found no conclusive evidence homeopathy helps asthma.
• Vitamins and Supplements: some studies have shown that certain vitamins and supplements can help asthma. These include:
1) Vitamin C: acts as an antihistamine in the body. It's also a strong anti-oxidant that has been shown to strengthen the immune system.
2) Omega-3 fatty acids: typically found in certain types of fish and plants, and cannot be made by the body. Omega-3s work to reduce inflammation in the body.
3) Vitamin D: is essential for many of the body's functions. Vitamin D is made in the body, and is important for the immune system. Many asthma patients have been shown to be vitamin D deficient. You can find additional information right here on the BellaOnline asthma site by coping and pasting this web address into your browser: https://www.bellaonline.com/articles/art178107.asp.
Can Complementary Therapies Help Asthma?
Alternative therapies and treatments can often be combined in order to provide the best help for asthma patients. Each of these therapies (mentioned here) has been studied by researchers, with some treatments showing benefits, while others haven't. However, everyone's body is different—what works for one person may not work for another. It's definitely a good idea to research types of therapies you're interested in. After looking into a possible therapy, you can then talk with your doctor to see if this might help your asthma. Before adding or changing your asthma regimen, first talk with your doctor to make sure these treatments won't cause other problems with your health.
Never quit taking your prescribed asthma medications, unless told to do so by your doctor. Don't make any changes to your asthma regimen without first talking to your doctor
Please check out my new book
Asthma's Nothing to Wheeze At!
Now also available on Amazon
Asthma's Nothing to Wheeze At!
You Should Also Read:
Meditation and Asthma
Yoga and Asthma
Breathing Easier with Asthma


Related Articles
Editor's Picks Articles
Top Ten Articles
Previous Features
Site Map



Follow @SherryAsthma
Tweet





Content copyright © 2023 by Sherry Vacik. All rights reserved.
This content was written by Sherry Vacik. If you wish to use this content in any manner, you need written permission. Contact Sherry Vacik for details.