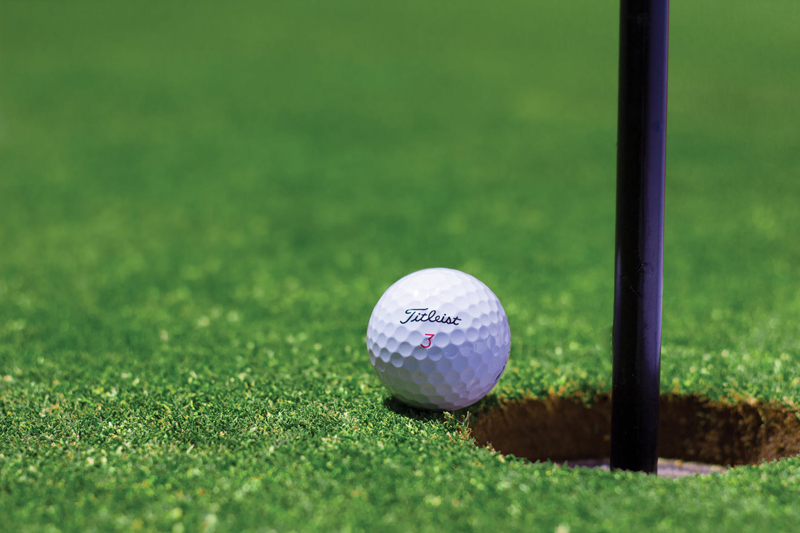 For many golfers they take their golf game way to serious. We would enjoy this game more if we did not become so tight with teeth gritted on every shot. Relax look on the bright side of life and it will be a joy. I love books on golf that look on the funny side of the game. In this book I have owned for some time and I often open it to read some funny stories from golfers about golf.

This book Golf is a Funny Game by Allan Zullo and Chris Rodell the book was on the golf course. I will include a few that I thought needed to be retold

Same Old, Sam Old
In 2001, seventy-year-old Betty Dunham won the women's champion in Onawa (Iowa) Country Club for the nineteenth time. The victory came after forty three years after she won her first club title.

With Durham's victory, the amateur golfer had won club championship in each of her six decades. At the presentation of the trophy, she told everyone; "I dedicate this victory, to all the old bags out there who love to play golf."

I love this story not only because she was a great golfer but kept playing for years. Our paths might have crossed at some time as I played many golf courses in Iowa.

Direct from the Horse's Mouth
Word gets around fast when a person has an exceptional day on the golf course. In 1985, one husband got so tired of hearing about his better half brag about her super round that he posted a note on the bulletin board at the Rancho Sierra Golf Course at Lancaster, California.

The note stated: My wife played her best round of golf last Sunday. Would those who have not heard about it, please phone (her number) for full details of every shot?

This story also hit me as funny, but reverse, as my husband did this so often after he had a good round. He loved to recall every shot but I did not go that far as to post a telephone number, as we both loved golf and glad when we had a good round.

Sign of the Times
During the 2002 PGA at Hazeltine National Golf Club in Chaska, Minnesota, a nearby church decided to turn the event into a lesson for passer-by. Outside the church, the sermon sign read, "Golf is one way God keeps us Humble."

This item also had memories for me as my husband took our Son who was an avid golfer to a PGA event at Hazeltine. It was his first time to watch the Pro's in action and it was a great event for both of them.



Related Articles
Editor's Picks Articles
Top Ten Articles
Previous Features
Site Map





Content copyright © 2022 by Letta Meinen. All rights reserved.
This content was written by Letta Meinen. If you wish to use this content in any manner, you need written permission. Contact Sandy Eggers for details.