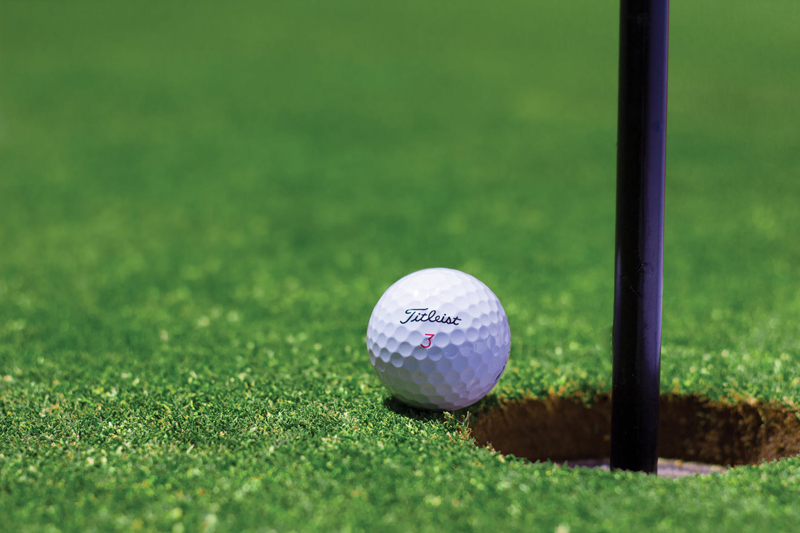 Visiting with my friend Bev we had checked the weather and found that January 1st would be a sunny warm day. We planned on bring in 2014 right with a game of golf. I made the tee times for 11:17 a.m. so we would catch most of the warm sun shine. In talking to Jane found she also wanted to play. We usually have Sara in our group but she has been fighting a bad cough and flu symptoms. I asked Betty to play but she had other obligations.
The day did dawn bright and sunny but the wind had picked up where the previous days were calm. Regardless the three of us were game as the sun was shining and warm weather could not keep us away from getting our game played. Jane had on her Stanford golf hat and she and Bev were rooting for Stanford in the Rose Bowl. I paid the price for forgoing the Nebraska football game as they were playing the same as our tee time.
Helping Jane on the tee, Jane will be 90 in April
We had a twosome of men ahead of us as they held us up on the first hole.. They seemed to bog down and did not want to let us play through. On the fifth hole which is a par three we decided to skip that hole and raced down to the next hole.
Usually when we do that we rush our next shots to keep ahead of them. That is when we made some bad shots and the two men caught up with us. We kept moving on and soon were leaving them behind. On hole six Bev put her game on and was on the green putting for par. This is a tough hole as we have to hit over the new limestone lined moat to get to the green. Bev made it in fine fashion.
Going for par
This is when Bev wanted to get some shots of me but that was not going to happen. Our game was moving right along until the ninth hole and Bev and Jane got into trouble with the drained pond. The pond area is where they are getting ready to dredge this area to deepen it and put in a permanent lining so it will not leak and waste water. I found myself on the green for a good score. Things were looking up and ready to start the back nine.
Jane on hole eleven
Our game moved right along until on fifteen we had to hold up for a foursome of men. We could not figure out where they came from so we were back to waiting again. This is the first time we saw them but the day was warm and sunny and waiting was not a problem.
Final hole #18 for now
On the last hole which is a par three we all made par. Jane had made it on the green as Bev and I were just on the fringe. It was a great way to finish our golf game so we enjoyed the sunny blue skies and even managed to ignore the wind. A great way to start off 2014 and hoping the 2014 will bring many more golf games as we enjoy our upgraded golf course Mill Creek Country Club.


Related Articles
Editor's Picks Articles
Top Ten Articles
Previous Features
Site Map





Content copyright © 2022 by Letta Meinen. All rights reserved.
This content was written by Letta Meinen. If you wish to use this content in any manner, you need written permission. Contact Sandy Eggers for details.