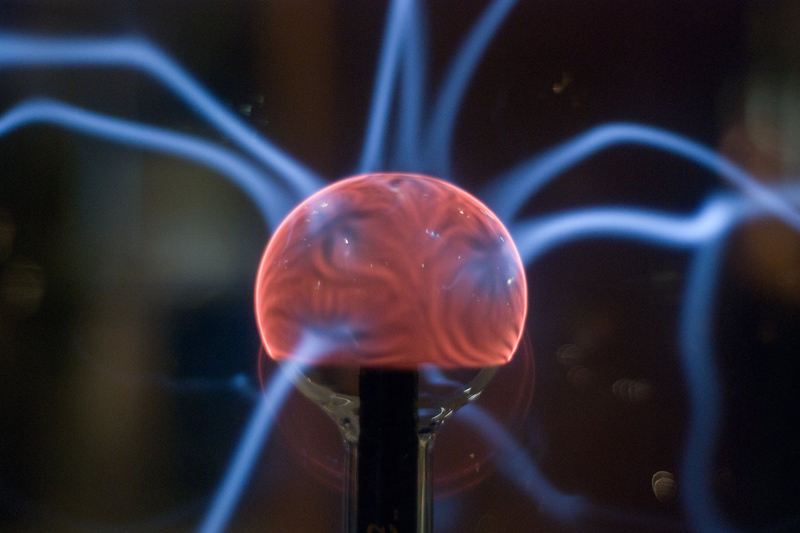 "Helix," a scripted series from Syfy Channel that first aired on January 10, 2014, is billed as an intense science-based thriller about team of scientists from the Centers for Disease Control as they investigate a possible disease outbreak. This group travels to a high-tech facility in the Arctic, only to discover that the survival of mankind is in their hands. Smarter zombie-like creatures may be involved.

The series is from Executive Producers Ronald D. Moore ("Battlestar Galactica"), Lynda Obst ("Contact") and Steven Maeda ("Lost," "The X-Files"). It stars Billy Campbell, Kyra Zagorsky, Jordan Hayes, Hiroyuki Sanada, Catherine Lemieux, Neil Napier, Mark Ghanime and Meegwun Fairbrother.



The Setting



The show is set in a very cold environment, reminding viewers of those "X-Files" episodes in which scientific teams were basically confined to a small living space when things start to go wrong. It's written in Los Angeles and filed in Montreal.



Producer Steven Maeda said in a press conference call with media, "It lends itself to a very claustrophobic environment because you can go outside, but only for brief periods of time. It's really dangerous. The weather is horrible, as I'm sure people who are in the midwest and the east coast right now can relate to….It's almost like being set on a spaceship where you're trapped inside with unseen horrors, and there are all sorts of human problems as well that develop from that." 



Apparently, the cast is occasionally required to film in a room called "the freezer," complete with fake snow. However, some scenes are filmed outside if extra space is needed. Maeda said, "It's pretty incredible what they managed to do up in Montreal, getting it to look like a blizzard in the Arctic." 



About Time



As it turns out, the series "plays out in a pretty tight time period," as Maeda says. Each episode encompasses one day, there won't be flashbacks (although the virus involved will cause hallucinations), and the storyline will be contained - at least, in the 13 episodes of the first season. This is all meant to contribute to the claustrophobic feel of the series.



An Outbreak Show with Zombies?



"We're really not trying to make it a zombie show," Maeda said. "I would say that the main difference about our 'vectors,' as we call them, is that they are not mindless eating machines. That's something you'll see in later episodes. They're very scary and they're human and they look horrible…they're incredibly smart and so they retain a lot of their intelligence, if not their humanity, which I think makes them very different from zombies." 



They're not zombies as in "The Walking Dead," but Maeda admits that there is "some gross going on." He said, "We definitely wanted to have our infected people, our vectors, play that something was wrong with them so that they didn't just look like everybody else. It can be a very horrific transformation. There are horror elements in there that we did not shy away from. That being said, it's not a gore fest at all." 



He claims that they were very conscious about steering away from the usual grossness of zombies, that the vectors will be gross "in a different way," and there the show is more unsettling or disturbing than anything else. He also noted that the budget of the show does not allow it to out-gross or out-action most of the shows out there, so it will still focus on character and emotion.


Characters


"Helix" is meant to be a psychological thriller with an ensemble cast, which means that it delves deeply into the human psyche as the characters are tested beyond normal circumstances. Every character has secrets, and a lot of deception takes place - and, naturally, a mystery to be solved.



Kyra Zagorsky, in the press call, said, "What's really interesting is that everyone's darkness comes out, because we've got these life and death stakes going on, and there are these interesting relationships going on, but we can't quite deal with the relationships right now because we've got something better to do, which is survive." 

Despite the closed surroundings, the show will feature many guests. The base in the show actually holds 106 scientists and additional support staff, which probably means recurring roles and some casting surprises. 



The series "Helix" will air on Syfy Fridays at 8 p.m. ET; the premiere on January 10 features double episodes. 



Related Articles
Editor's Picks Articles
Top Ten Articles
Previous Features
Site Map





Content copyright © 2023 by Helen Angela Lee. All rights reserved.
This content was written by Helen Angela Lee. If you wish to use this content in any manner, you need written permission. Contact Helen Angela Lee for details.