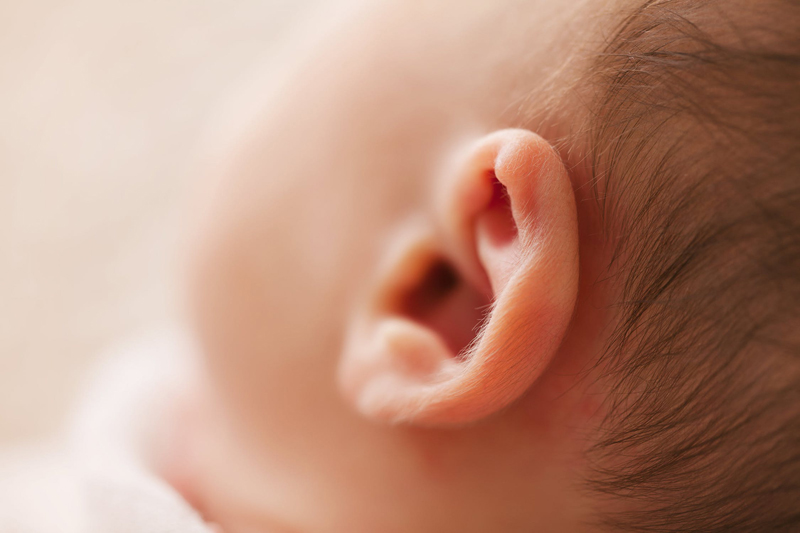 In South Australia we have endured a heat wave and Adelaide, our capital city, earned the title (for a day) as the hottest city in the world. With these days of temperatures over 44 degrees centigrade (111.2 Fahrenheit) and heading for 46C degrees (114.8 F) I wondered whether this heat can affect our hearing.
There are a few things which might affect our hearing.

Wearing our hearing devices
From my own personal experience there is no doubt I find it harder to wear my Cochlear implant processors in very hot weather. Despite having worn a hearing aid or processor for the best part of 35 years I have never got used to them behind my ears, pushing my ears out, so they get quite sore. In the heat, therefore, it makes it even harder. The processors stick to my skin and if I take them off (say to change a battery) it can rip my skin and wearing a processor it hurts even more when I put them back on. In addition, during extreme heat the spot over the actual implant, where the coil sits, swells and this also becomes quite tender.

Caring for our hearing devices
We sweat a lot more in the heat and this can affect a hearing aid or implant processor. In order to avoid damage and repair bills down the track it is important to make sure they dry out over night. I do this by putting them into a Dry and Store device.

I have a musician niece. She told me she hadn't considered whether weather changes would affect hearing but she did say that humidity affects her piano and the violins of her students. The tone changes and they need tuning, therefore it stands to reason that a hearing device would also be affected.

But what about our actual hearing? Does weather affect our ability to hear?
I can't say I have noticed any difference in my hearing in hot or cold weather. However, I do notice a difference if I am sick or have a cold and while we are more likely to get a cold in cold weather it's not quite the same as the weather affecting our hearing.

But air pressure does affect our hearing in two ways. Firstly, if the air is thicker then sound waves coming through that air are affected and this has at least some affect on our hearing. Of course how much you are affected will depend on the distance from the sound source. And secondly, according to Michael Davidson, eHow Contributor "Low barometric pressure can temporarily result in a loss of hearing ability." ehow.com/list_6011957_effects-low-barometric-pressure-ears.html#ixzz2qbLHEqAL He says the imbalance between outside and inside body pressure affects the inner ear bones and makes it harder for them to detect sound vibrations.

As an example: If you travel by plane you will be familiar with the pressure changes in your ears particularly on descent and while experiencing these you will notice it is temporarily more difficult to hear. Most people have popping and this is the Eustachian tube equalizing pressure between the inside and outside of your body.

Some people report finding different frequencies are affected by the weather and this can become annoying. At times some frequencies get through better than other frequencies and therefore there is a sound distortion. (ie some frequencies are louder or clearer than others).
So it would seem that the weather does affect everyone's hearing whether they are aware of it or not.

You Should Also Read:
Hearing and balance
Looking after your hearing
Hearing is good for your health


Related Articles
Editor's Picks Articles
Top Ten Articles
Previous Features
Site Map





Content copyright © 2023 by Felicity Bleckly. All rights reserved.
This content was written by Felicity Bleckly. If you wish to use this content in any manner, you need written permission. Contact Felicity Bleckly for details.