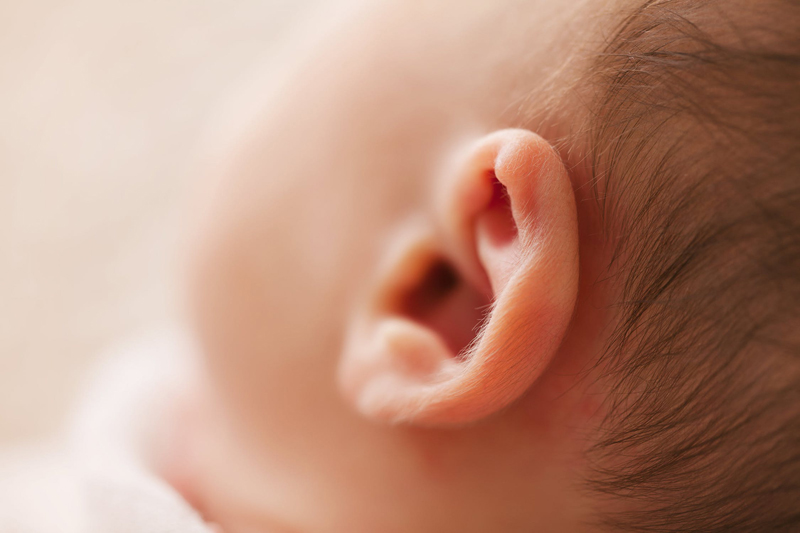 There seems to be so much mis-information about hearing loss and hearing aids so I thought I'd look at some of the myths and see which ones can be debunked and which ones have an element of truth. It must be remembered that hearing loss isn't standard for everyone and therefore you experience may be different to someone else.

1. Hearing aids are big and unsightly
Myth: In the early years a hearing aid was a big box worn in a pocket or harness with a cord going to a behind the ear microphone. They migrated to smaller versions which could just be worn behind the ear, but particularly for men, these were still quite visible. However, those days are long past and hearing aids can be so small they are almost invisible.
There are number of different kinds of hearing aids; Behind the ear, in the ear and even in the ear canal. Some of these can be worn for extended periods even when sleeping.

2. Hearing aids are uncomfortable
Myth/True: There is some truth in this for some people but this depends on the type of hearing aid you have and how your ears sit next to your head. The chances are you won't feel wearing a hearing aid any more than you feel wearing glasses. For others, they can cause your ears to feel tender. However, you do and will get used to it and usually only occasionally feel the need to remove your aid because of physical discomfort.

3. Hearing aids are for old people
Myth/True: It is true that as we age most people have a measureable hearing loss. But anyone at any age can lose their hearing and if you need a hearing aid you should get one. If you feel you shouldn't have an aid because you are not old enough and put up with poor hearing then this says more about your mind set rather than a hearing aid.

A hearing aid will solve all my hearing problems
Myth: A hearing aid is not like putting on glasses which, when you are wearing them, give you back 'perfect' vision. A hearing aid amplifies sound allowing you to hear better but it cannot restore frequencies you have lost.

4. A hearing aid will only amplify all sound
Myth: This might have been true before computer technology, but these days a hearing aid can be programmed to amplify some sounds, change others to frequencies you can still hear as well as dampen sound such as background noise, to help you hear speech better.

5. Hearing aids whistle all the time
Myth: Most of us have an older relative or friend who has worn a hearing aid and frequently their hearing aid whistles. Because they can't hear well, they don't hear the whistle and it is most annoying for the rest of us. The whistle is caused by microphone feedback. (I always got this whistle if someone cuddled me on the side I wore my hearing aid.) These days a good hearing aid can cut this out at least most of the time.

6. Hearing aids are expensive
True: Hearing aids are expensive but if they give you the best hearing you can get then it is worth spending the money. The cheap hearing aids are only basic and cannot be programmed to specific hearing needs and may not be the best ones for you. When you consider how many years you are likely to wear your new hearing aid, the cost is not that great.

7. A hearing aid makes me hear better immediately
Myth: Unlike glasses which you put on and see better immediately, a hearing aid does not do the same. Just putting your aid on when you first get it will not necessarily mean you hear better straight away. Your hearing pathways in the brain have been degrading slowly (use it or lose it) and it takes time for these to rebuild once they are being stimulated again. It takes time for your brain to get used to the sound and the more you wear the aid the better your hearing will become.

There is some truth to many of the myths about hearing aids, but as technology advances hearing aids improve and give better hearing outcomes. If you need an aid, do some research, visit the professionals and get the best advice you can.

You Should Also Read:
Myths about hearing loss
Hearing aids improving
The stigma of hearing aids


Related Articles
Editor's Picks Articles
Top Ten Articles
Previous Features
Site Map





Content copyright © 2023 by Felicity Bleckly. All rights reserved.
This content was written by Felicity Bleckly. If you wish to use this content in any manner, you need written permission. Contact Felicity Bleckly for details.