Interview - Bitten, with Kelley Armstrong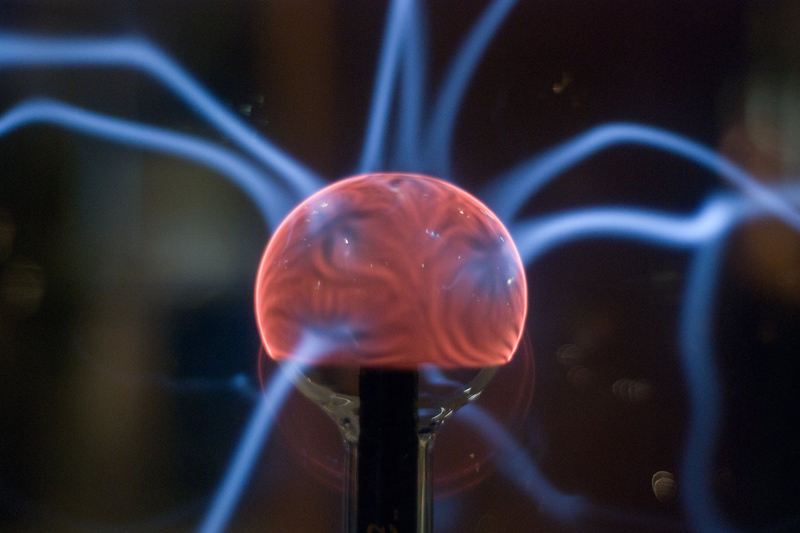 Syfy's new television show, "Bitten," is based on a series of novels by author Kelley Armstrong. The new series, which stars Laura Vandervoort as female werewolf Elena, airs Monday nights at 8 p.m. ET.



Recently, Armstrong spoke to media through a conference call press conference about her involvement with the show.



Q. What was your inspiration for the book series?



Kelley Armstrong: "Bitten" actually came out of an "X-Files" episode. I was in a writing group. And as part of a writing group you're expected to actually write new stuff. I was trying to come up with an idea. Sat down and watched "The X-Files." It was way back in their first season, their one and only werewolf episode. It was your typical big guy who changes into some beast-like thing and goes around slaughtering people under the full moon. And I said, that's not how I would do werewolves. And for a writer, that sparks how would I do them?

I wrote a short story with this character named Elena, and I loved that world so much that I wrote a book. Which goes to show how long ago I started writing Bitten [Editor's note: :The X-Files"' first season was in 1993]. 


Q. Can you tell us a little bit about Elena, your version of her?



Armstrong: [Bitten] is my first published novel. So it was way back. I wanted to create a character who would be a werewolf and be uncomfortable with that role, but ultimately come to embrace it. So often we - at that time - saw werewolves as a curse, something that you wanted to end to get out of. And I wanted a character who, while she would feel that she should think that way - really deep down doesn't. Bitten was about coming to understand that what you think you should be is not always what you're meant to be.



Q. How is this world different form the ones in other werewolf stories, such as "Teen Wolf"?



Armstrong: The one great thing for me was that this book was written in the '90s. It was written in the late '90s, when I didn't have to worry about what else was out there. My point of reference was the Wolfman and "An American Werewolf in London" [1981]. So I didn't have to do that, where I'm saying, okay, what's currently out there and how can I be different? If anything, the fact that I wrote about werewolves was a huge strike against me because nobody knew how to sell a book where the werewolves weren't monsters. 

So when I'm comparing it to other things, that's a whole lot tougher for me because I built mine from folklore. I'm a huge folklore geek and I went through everything I knew about werewolves, and cherry-picked what bits of folklore made the most sense in putting it in a contemporary context where I want people to believe that werewolves could actually live next door.

Q. How much influence did you have on changes made from the books to get the show on TV?



Armstrong: I really didn't have any influence. And that is what I felt was the correct stance to be taken. I mean, a TV show is an adaptation. It is another version for a different medium. To take a book and translate it directly to screen would make a very boring book. Because I will warn you, in Bitten I spent way too much time in Elena's head.



I was so thrilled with the early scripts I read. I was so thrilled with the writing and how they "got" the characters. Yes, there are changes, but there should be. And I was quite happy to leave it in everyone's capable hands and just step back....This is my work envisioned by other writers and by actors. And I'm thrilled to have that happen. I'm thrilled to have current readers see it on a screen and new people see it. But it's not supposed to be my books translated to the small screen.



Q. In Bitten, how is the connection formed between werewolves?



Armstrong: What I was doing when I was creating my werewolves is really basing them, as much as possible, on a wild wolf pack. So it's not as if being bitten brings you in, but it does strengthen that instinct for pack. It strengthens the instinct to need to be with others who are like you and to form tight, tight bonds, as an actual wolf pack does. So while Elena's not drawn to these particular people, she is drawn to the idea of being in a close-knit group like that. And of course, because of her circumstances, it's the American pack.



Q. Elena has overcome a history of some pretty awful abuse. Why was it important for her to have that history, especially since becoming a werewolf unwillingly would be more than enough trauma in her life?



Armstrong: It's never enough. For a character like that, you really need to pile as much as possible on them. Bur seriously, what it was for Elena was looking at the psychology of a character who could have a background and become a werewolf and embrace that. Elena's overriding need is for family. It is for family and acceptance. And that, of course, comes out of this really rotten background. 



If she'd had great parents and she had a great support system at home, she would have found that break from the pac much easier. She just would have gone home, lived her life, and not really felt that pull to go back to people who had betrayed her. As it is, it's been so bad for her, and she really has no one that pulls her back. You're combining both the werewolf instinct with her own desires. And it's both a push and a pull because yes, the pack does offer family, but it does not offer the type of family that she has grown up expecting, which is to get married, have kids, live in the suburbs somewhere. So it really is difficult for her. 



My background is psychology. That's what my degree is in - and mainly counseling psychology. So I really do layer that in for background.



Q. What's the best thing about working in the supernatural genre?



Armstrong: The best thing about working with it is just the capacity for imagination. That is what I love. I have been asked many times, "Why do you write this stuff?" And I say I have no idea. I grew up writing about the paranormal. And I blame too many Saturday mornings watching Scooby Doo.



Related Articles
Editor's Picks Articles
Top Ten Articles
Previous Features
Site Map





Content copyright © 2021 by Helen Angela Lee. All rights reserved.
This content was written by Helen Angela Lee. If you wish to use this content in any manner, you need written permission. Contact Helen Angela Lee for details.