Steroid Psychosis and Asthma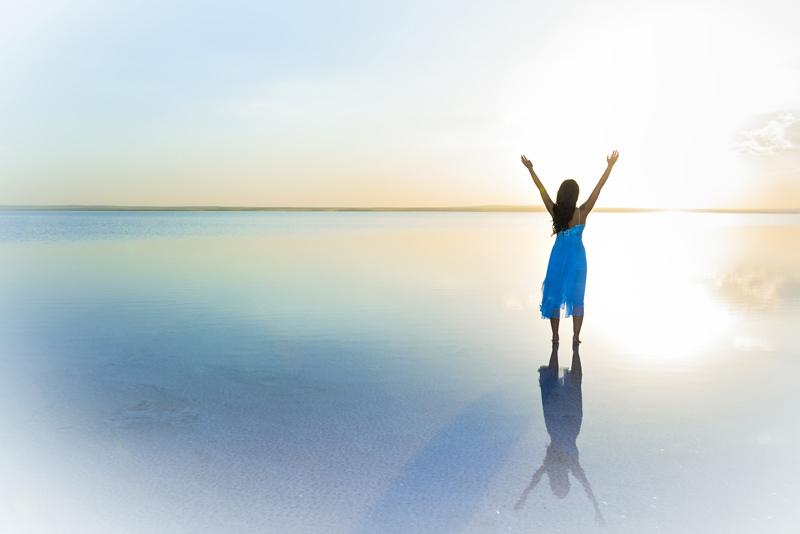 Steroids, properly called corticosteroids, are used to treat many different illnesses, including asthma. Corticosteroids are generally safe for most children and adults, but can cause many side effects, including steroid psychosis. Steroid psychosis is a rare side effect of some common drugs used to treat asthma; corticosteroids are often found in nasal spray, inhaler and tablet forms.
What is Steroid Psychosis?
Steroid psychosis is a psychotic disorder (mental illness) caused by corticosteroid medications. Patients with a psychotic disorder lose touch with reality, and see the world in a distorted way. This is a rare side effect.
Steroid psychosis is typically caused by oral steroids, rather than inhaled steroids. Oral steroids enter the blood stream and affect the entire body, while inhaled steroids have a more localized action where they are applied (for example, in the lungs, nasal passages).
Women seem to be more effected by steroid psychosis than men, but most of the illnesses that typically call for corticosteroid medications are more common to women. So, it's not clear if women are truly more often affected than men. In addition, a patient doesn't have to have a history of psychological disorders in order to develop steroid psychosis.
Adverse psychiatric effects caused by corticosteroids are common; however, severe reactions are rare. About 6% of patients may develop severe psychotic reactions, while mild to moderate reactions are seen in about 28% of patients. Both adults and children can develop psychotic behavior when taking corticosteroids.
Signs of Steroid Psychosis
Steroid side-effects typically appear from 3 to 11 days after treatment begins. In addition, the dose and length of treatment with these medications is tied to the number and degree of unwanted side-effects. In other words, higher doses of corticosteroids may cause an increased number of and worse side-effects. Typical symptoms of steroid psychosis include:
• Being untypically emotional
• Anxiety
• Easily distracted
• Pressured speech (talking energetically and possibly non-stop)
• Sensory overload (over-stimulation from the environment: hearing, sight, smell, taste and touch)
• Insomnia
• Depression
• Confusion
• Agitation
• Visual and auditory hallucinations
• Memory impairment
• Distorted body image
• Delusions
• Apathy
• Hypomania (irritability, racing thoughts, extremely energetic, assertive)
• Eurphoria (intense feelings of happiness and confidence)
Treatment of Steroid Psychosis
Early treatment of steroid psychosis generally leads to complete recovery for most people. Treatment may include reduction or discontinued use of the medication. In cases where treatment can't be reduced or stopped, doctors typically prescribe antipsychotics or mood stabilizers to alleviate or end psychotic behavior. Early treatment is the key to avoiding a full-blown steroid psychosis.
Note:
Never stop your medications all of a sudden. Always check with your doctor and follow his/her advice before making any changes to your medication regimen.
Prognosis
Recovery from steroid psychosis is good for most people. About 92 percent of patients make a full recovery when they are weaned off steroid medications. Some symptoms (such as delirium) can clear up after 2-3 days, but the manic and depressive symptoms may take up to 3-4 weeks to resolve. However, about 5 to 7 percent of patients may develop long-term psychotic problems; they may experience symptoms even after they stop taking steroid medications.
What You Can Do
Corticosteroid medications are safe for most people. Taking the smallest dose necessary to control your asthma symptoms is the best method to avoid steroid psychosis. However, if steroids are needed at higher doses long-term, then it is necessary to watch for harmful side-effects.
What to look for: if your child becomes more irritable and/or hyper-active, this may be an initial sign of steroid side-effects. If you feel more irritable, depressed or people around say you're not acting like yourself, it's important to listen and see the doctor, as you may be showing early symptoms of steroid psychosis. The earlier steroid psychosis is treated, the greater the odds you will avoid and/or beat steroid psychosis.
Steroid psychosis is most often seen in patients who take high doses of oral steroids for long periods of time. The number of people (adults and children) who develop steroid psychosis is very low. The corticosteroids used in nasal sprays and inhalers are safe for most people, and are currently the best treatments for long-term asthma control. It's a good idea to monitor your child or your own behavior when taking any medication, including asthma medications that include steroids.
Please check out my new book
Asthma's Nothing to Wheeze At!
Also available on Amazon:
Asthma's Nothing to Wheeze At!
You Should Also Read:
Corticosteroids to Combat Asthma
Safety of Long-Acting Bronchodilators
Leukotriene Modifiers, Cromolyn Sodium and Xolair


Related Articles
Editor's Picks Articles
Top Ten Articles
Previous Features
Site Map



Follow @SherryAsthma
Tweet





Content copyright © 2023 by Sherry Vacik. All rights reserved.
This content was written by Sherry Vacik. If you wish to use this content in any manner, you need written permission. Contact Sherry Vacik for details.