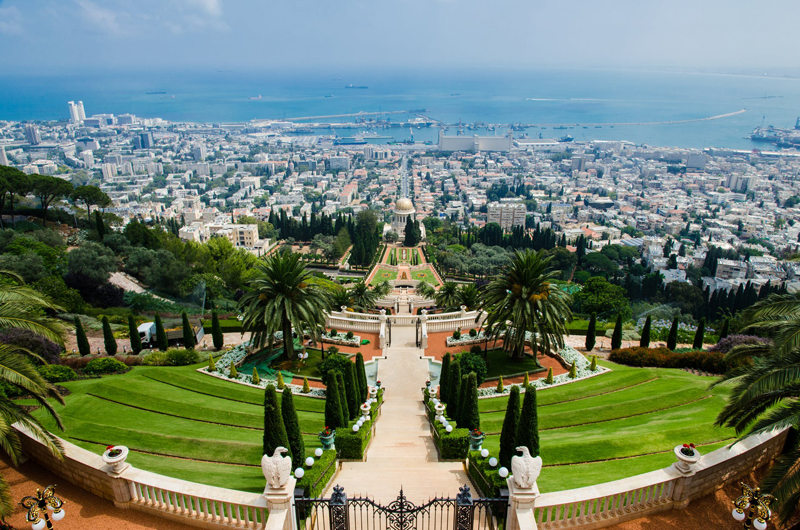 The period before Easter for Christians and the last month of the calendar for Bahá'ís often overlap, since New Year for the latter occurs on the vernal equinox, March 21, the first day of spring. Light conversation with religious friends and acquaintances can center around what one is 'giving up' for God at this time of year.

Actually, the concept of sacrifice to show piety and reverence is a common thread in religion. It uses physical action to help focus on a spiritual goal or truth, not the least of which is for me, a feeling of at least some control over my own actions and attitudes. For Bahá'ís, fasting consists of abstaining from food and drink between sunrise and sunset--so it isn't starvation. There is, however, enough discomfort to remind us of why we are doing it. Eating in this way is not harmful to healthy people, and there are exemptions for the very young, the elderly, nursing mothers, ill health, long travelers and those in hard labor.

Lately I find myself among that group of exempted, and it is surprisingly difficult. What a shock to realize that what I'm giving up nowadays is the sacrifice! Physical habits built over nearly 50 years can be very ingrained. My body begins in mid-February to wake me at about 5 am for breakfast, for instance! But more than the loss of that extra time for prayer and meditation during the day instead of eating, is the sense of privation I'm feeling in not fasting. I can't do one of the most basic of religious rituals--and it's difficult to figure out what to do with myself!

But then this morning I read a interesting knitting blog entry from a practicing Catholic who decided this year to celebrate her Lenten period not by sacrificing a favorite food or activity, but by giving back to her community. She intends to find some thing or service to give every day for 40 days.

What a novel and wonderful idea! Here is an amazingly simple way I can find the spiritual component that I'm missing more than just the ritual giving up eats for daylight hours. For Bahá'ís (and I assume most other religious folks) the purpose of fasting is to show gratitude for our creation--not because God needs it, but because we need the attitude adjustment. "All that has been created is for man who...must be thankful for the divine bestowals, so that through his gratitude he may learn to understand life as a divine benefit. If we hold enmity with life, we are ingrates, for our material and spiritual existence is the outward evidences of the divine mercy. Therefore we must be happy and pass our time in praises, appreciating all things." - 'Abdu'l-Bahá, Divine Philosophy, p. 134

Since I cannot engage in the physical ritual, I must discover other means to feel grateful: "To express his gratitude for the favors of God man must show forth praiseworthy actions. In response to these bestowals he must render good deeds, be self-sacrificing, loving the servants of God, forfeiting even life for them, showing kindness to all the creatures." - 'Abdu'l-Bahá, The Promulgation of Universal Peace, p. 236

I can visualize that course of action and feel good about it! And, as for the sacrificial portion of gratitude: "...the intent is that he should rise up and sacrifice himself in the true sense, that is, he should obliterate the promptings of the human condition, and rid himself of such characteristics as are worthy of blame and constitute the gloomy darkness of this life on earth--not that he should allow his physical health to deteriorate and his body to become infirm." - Selections from the Writings of 'Abdu'l-Bahá, p. 180

Little by little, day by day!
You Should Also Read:
Why Bahá'ís Fast
The Bahá'í Calendar
How to Keep Your Faith


Related Articles
Editor's Picks Articles
Top Ten Articles
Previous Features
Site Map





Content copyright © 2022 by Cheryll Schuette. All rights reserved.
This content was written by Cheryll Schuette. If you wish to use this content in any manner, you need written permission. Contact Cheryll Schuette for details.