Create an Asthma Safe-Room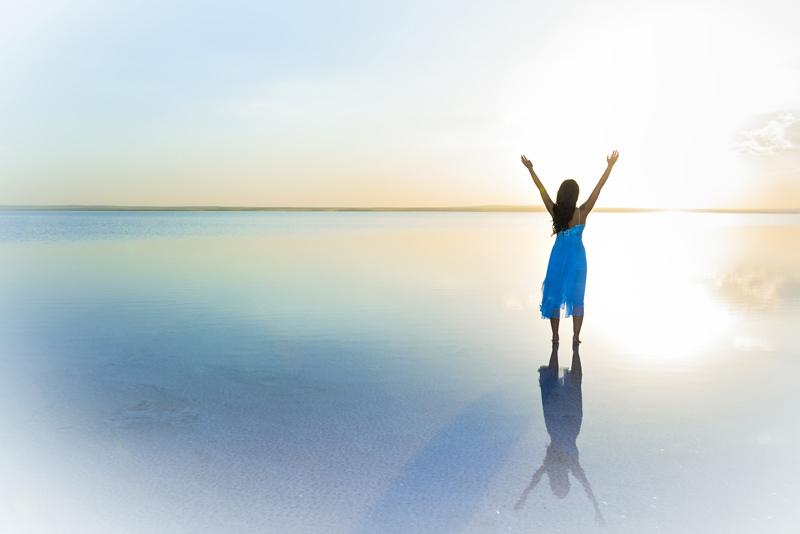 While not everyone is able to create an entire asthma-safe home, an asthma-safe room may be an easier and more affordable option for families who have asthmatic kids or adults. The theory of an asthma-safe room is the same as creating an asthma-safe home: creating a zone that provides a place to avoid asthma triggers, recuperate and rest during and after an asthma flare or attack.
Which Room is Best?
Any comfortable room can be made into a safe-room, such as a den or extra bedroom. Most of us don't have extra rooms in our homes, so an asthmatic's bedroom might be the best option.
How to Set Up an Asthma-Safe Room
A safe-room needs to be prepared in advance and should be kept clean at all times. An asthma-safe room must be free of allergens and other asthma triggers, including dust, cockroaches, second-hand smoke, etc. Here are some steps you can take to prepare your asthma-safe room:
1). Remove any dust catchers, such as knick knacks, book shelves, heavy draperies, carpet, and bed hangings. Keep upholstered and stuffed furniture, pillows, and stuffed animals, etc. to a minimum in the safe-room. Bedding should be simple and not include tucks, swags and other embellishments that can catch dust. Window blinds are a great option to replace heavy drapery and curtains.
2). All bedding should be washed once a week in the hottest water safe for each piece of bedding. A wash temperature higher than 130 F is necessary to kill dust mites.
3). Mattresses and pillows (in a bedroom) should be encased in dust mite-proof covers.
4). The asthma safe-room should be free of carpet if at all possible, as it can harbor dust mites, mold, pollen and dirt. Flooring such as tile, concrete, and wood is easier to keep clean. Throw rugs can be used, but should be washed once a week in order to keep them allergen-free.
5). Keep pets out of the asthma-safe room at all times.
6). You might consider the addition of a HEPA air cleaner in order to keep the air free of allergens and other triggers. These do work well; however, avoid air cleaners that work use ionization. Ionization creates ozone, a known asthma trigger.
7). Do not include wood burning stoves or fireplaces in the safe room, as these put off particulates that can cause indoor air pollution, another known asthma trigger.
8). Keep humidity at about 50%, as this will keep the air comfortable to breathe, while keeping dust mites to a minimum. Dust mites thrive when humidity goes over 50%.
9). Make sure your asthma-safe room is free of mold and mildew.
10). Avoid using down feather pillow and comforters, as they provide excellent breeding grounds for dust mites.
11). Be sure to include any necessary equipment, such as a nebulizer, peak flow meter, etc. It's also helpful to keep asthma medications handy in the safe-room.
12). Avoid using cleaning chemicals in the safe-room, as these can cause asthma trouble. Instead, damp dust and mop when necessary.
It's best to set up the safe-room for the person who will use it the most. If one of your kids will use the safe-room, be sure the room includes quiet activities to amuse your child. You might include a TV with cable or Internet programming, calm board and video games, books, etc. If the safe-room is for an adult, quiet and calm activities are best, including soothing music, TV, books, etc.
How to Use Your Asthma-Safe Room
Once your asthma-safe room is set up, the next step is to keep it ready at all times. Cleaning at least once a week will be necessary to maintain a trigger-free zone. When asthma flares up, the asthmatic person should spend as much time in the safe-room as possible. Staying in the room until asthma is stable is best. You can also use the safe-room during pollen or other asthma triggers are present.
An asthma safe-room is a great way to limit exposure to asthma triggers and also works to provide a place for you or your asthmatic child to recuperate during an asthma flare or attack.
Please check out my new book
Asthma's Nothing to Wheeze At!
Now also available on Amazon
Asthma's Nothing to Wheeze At!
You Should Also Read:
How to Create an Asthma-Safe Home
Control of Dust and Dust Mites
Fragrance and Odor Asthma Triggers


Related Articles
Editor's Picks Articles
Top Ten Articles
Previous Features
Site Map



Follow @SherryAsthma
Tweet





Content copyright © 2023 by Sherry Vacik. All rights reserved.
This content was written by Sherry Vacik. If you wish to use this content in any manner, you need written permission. Contact Sherry Vacik for details.