Marvel Agents of S.H.I.E.L.D. 101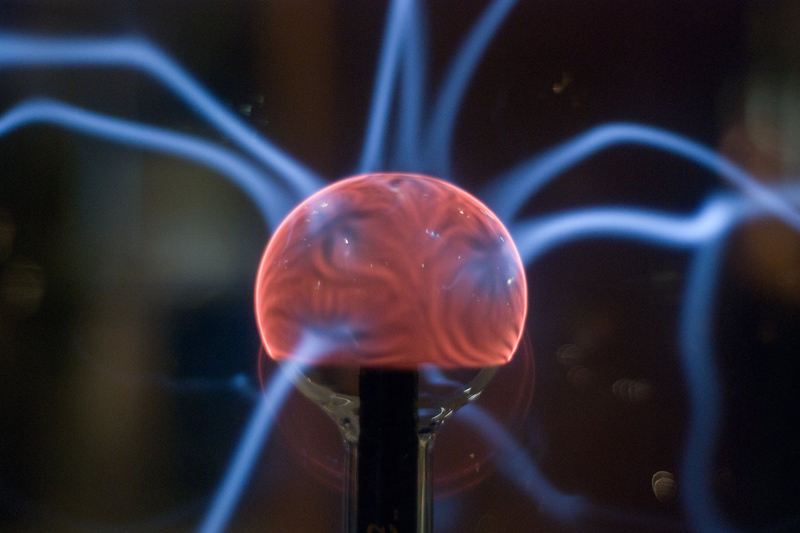 The Marvel comic book universe is everywhere lately, thanks to movies about Thor, the Hulk, Captain America, the X-Men, Spiderman, the upcoming Guardians of the Galaxy, and other characters. On television, the universe is represented by Marvel Agents of S.H.I.E.L.D on ABC, a series created by Joss Whedon, Jed Whedon and Maurissa Tanchareon to look at the operations of the intelligence agency that's included in most of the superhero-based movies. It airs on Tuesday nights in the 8 p.m. ET time slot.

The series is in its first season of 22 episodes and had a slow start, but the second part of the season is widely considered to be much better. The Marvel universe's big players, such as Nick Fury, are mostly not included (although one memorable episode featured a character from Asgard, Samuel L. Jackson's Nick Fury features in a couple of episodes, and other cameos are certainly not out of the question). The final part of the first season includes some twists and turns, and some people might be just starting to tune in on a regular basis.

For the record, S.H.I.E.L.D. stands for Strategic Homeland Intervention, Enforcement, and Logistics Division, but has had several other names that fit the acronym. The original acronym, from the "Strange Tales" story "Nick Fury, Agent of S.H.I.E.L.D.," was Supreme Headquarters, International Espionage, Law Enforcement Division.






WARNING: SPOILERS MAY BE INCLUDED; I HAVE ATTEMPTED TO AVOID THE WORST ONES.






The Story

The main character who puts the team together is Phil Coulson (Clark Gregg), who died in the first "Avengers" film and was resurrected under mysterious circumstances. The first season of the series has tackled the problem of what exactly happened to him and the addition of the young hacker Skye, who wasn't fully on board at first. In the latter part of the season we have seen things change drastically, especially since the events of "Captain America: The Winter Soldier" changed the operations of S.H.I.E.L.D. so completely.

The members of Coulson's team fly around in the Bus, a supercool airplane that serves as both headquarters and transportation. Their work involves checking out strange, possibly alien-related incidences and people. Early on, their work reveals something called Project Centipede, which gives humans superpowers and turns them into soldiers, and a weaponizable substance called gravitonium. Eventually they lock horns with the girl in the flower dress, Raina (Ruth Negga), and learn about an enemy called The Clairvoyant, whose identity is secret, and who seems to be a step ahead of them all the time.

The first part of the season dealt with some issues of Coulson's resurrection (Project Centipede's people want to find out how it was done), along with Skye's efforts to find her family, and an affair between Ward and May. Some of these episodes, while hinting at an overarching story, were mostly self-contained.

With the 17th episode of the first season - meant to be watched after "Captain America: The Winter Soldier," everything changed, turning the agents into, in Skye's words, "Agents of Nothing," irrevocably altering the makeup of and trust within the team, and introducing Hydra into the mix.


The Characters


Phil Coulson (Clark Gregg): The man who put the team together (sort of). Phil Coulson, introduced in the movie "Iron Man," was presented as the everyman quintessential S.H.I.E.L.D. agent. He died at New York (which is how the battle depicted in "The Avengers" is referred to) and was resurrected, with false memories implanted into his head. Some think this experience changed him (how could it not?), turning him into a more compassionate person. 



Skye (Chloe Bennet): She's a civilian hactivist at the beginning of the TV series, obsessed with 
finding her parents. After being recruited by Coulson, she indulges in some rather suspicious activities in order to get information; however, eventually, she gets her S.H.I.E.L.D. badge. Then she gets shot in the stomach by the Clairvoyant's people and the agents move heaven and earth to find Coulson's alien virus to save her.

Melinda May (Ming-Na Wen): The Bus' pilot and weapons expert. They call her "The Cavalry," and she's stoic, guarded, and all business. She signs on to Coulson's team under the condition that she sees no action, but after watching them get into trouble one too many times she changes her mind. She engages in a sexual affair with Grant Ward, and later on is revealed to be spying on Coulson for Nick Fury. The relationship between Coulson and May is currently…tense.



Grant Ward (Brett Dalton): Grant is the in-house black ops specialist, who trains Skye and feels very protective of her. His affair with May is strictly utilitarian. In one episode, he leaps out of the plane without a parachute to save Simmons. However, the 17th episode, "Turn, Turn, Turn" completely redefined his role in the series.


Jemma Simmons (Elizabeth Henstridge): Fitz and Simmons are two sides of the same coin. She is the resident life sciences expert. She and Fitz have less military experience and are there more for their brains than their survival skills - but that doesn't mean they haven't had to use them on occasion. She feels strongly that the alien virus used to help save Skye must be studied and shared. 



Leo Fitz (Iain De Caestecker): He's an engineer. There may be romance brewing between him and Jemma - though their attachment at the hip could also be more like a sibling relationship. Fitz and Simmons are the scientific part of the partnership, and best used on board the Bus - but they've seen their share of danger. He is a marked contrast to soldier Grant, but both Fitz and Simmons have shown much dedication and bravery as well.

Recurring characters on the series include John Garrett (Bill Paxton) and Antoine Triplett (B.J. Britt) as fellow S.H.I.E.L.D. agents, Victoria Hand (Saffron Burrows) as the director of the S.H.I.E.L.D. base called The Hub, and Raina (Ruth Negga), the girl in the flowered dress. 



Episode Highlights



"The Hub" (November 12, 2013): Coulson and gang visit the Hub and get an assignment. Ward and Fitz must go to South Ossetia to disable a weapon called the Overkill. Skye and Simmons realize that there is no extraction team coming for Ward and Fitz, and it's a one-way mission. So Coulson and the others go to rescue them. Meanwhile, Coulson attempts to find additional information about Skye's parents, but is stymied by people inside S.H.I.E.L.D.



"Yes Men" (March 11, 2014): Asgardian Lorelei (Elena Satine) enslaves a biker gang to create an army while S.H.I.E.L.D. investigates the energy readings in the desert that seem to indicate an Asgardian is around. They encounter Lady Sif (Jaimie Alexander), who is hot on Lorelei's trail. She wants them to help her put a collar around Lorelei's neck that should dampen her powers. Lorelei enchants Ward to help her in her quest; fortunately, women are immune. Meanwhile, Coulson tells Skye that he knows that the drug used to revive them is alien in origin, and is determined to get answers. May makes a call, revealing that she's in contact with another party that isn't on the Bus.

"Turn, Turn, Turn" (April 3, 2014): Garrett and the Bus are under attack by Hydra. Coulson and the gang believe that Victoria Hand is the Clairvoyant; Victoria Hand thinks Coulson's team is Hydra; Simmons is trying to find out more information about the alien drug. During a mission at the Hub to grab Hand, Garrett mistakenly reveals something he should not know. The Hub is retaken but Coulson's team goes on the run. In transit, Ward reveals his true loyalties. 



Related Articles
Editor's Picks Articles
Top Ten Articles
Previous Features
Site Map





Content copyright © 2023 by Helen Angela Lee. All rights reserved.
This content was written by Helen Angela Lee. If you wish to use this content in any manner, you need written permission. Contact Helen Angela Lee for details.