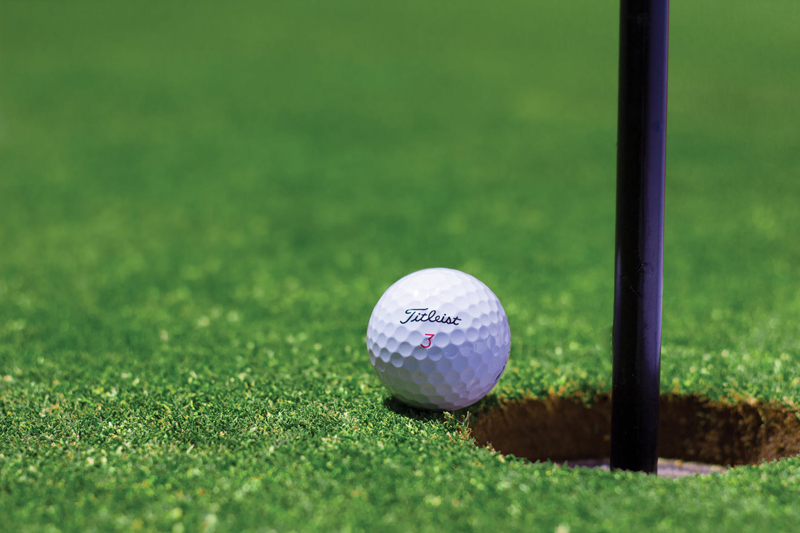 Since the weather has been so wonderful the past few weeks decided it was time to work on the golf game. We have several wounded ladies including me that thought it would be a good idea to get all three of us to the golf course for some practice lessons and games. I have been ill since February and Jane recovering from a broken wrist in January and Barbara recovering from an operation this past winter and needed to get outside. We were the walking wounded trying to get our game back.
I thought that Wednesday mornings at ten would be a good time the practice green and range would be the least busy time. We have now gathered together these Wednesday mornings and it has been working just fine. First we tried putting into a circle around the golf hole at different distances and today we used a chipping club I suggested an eight or nine club to practice trying to get inside a circle on the green. We had to try this several time to even get close to the tees I had placed around the hole. It was good practice until we could get real close and inside my circle of tees.
The next attempt we tried to chip as close as we could get and then had to putt the ball into the hole. This took several attempts and I could see that Barbara was getting tired. I noticed the time and we had been at it about an hour. I thought that was a good work out. I took Barbara home and reminded her that we would do this again next Wednesday and would she be ready. She replied that she would be ready without my calling her first. This exercise will be good for her as she needs to get out more and get involved again.
It was good practice for me too as all the shots around the greens are important as that is where you add up most of your strokes. Chipping and pitching is a shot one has to practice as getting the ball close to the hole saves strokes. Next week we will do pitching so they learn the difference between these two shots. I will lay my golf bag on the grass away from the green and they will have to pitch over the bag to the green then have the ball roll to the cup. This exercise should be interesting as I need all the practice myself.


Related Articles
Editor's Picks Articles
Top Ten Articles
Previous Features
Site Map





Content copyright © 2022 by Letta Meinen. All rights reserved.
This content was written by Letta Meinen. If you wish to use this content in any manner, you need written permission. Contact Sandy Eggers for details.