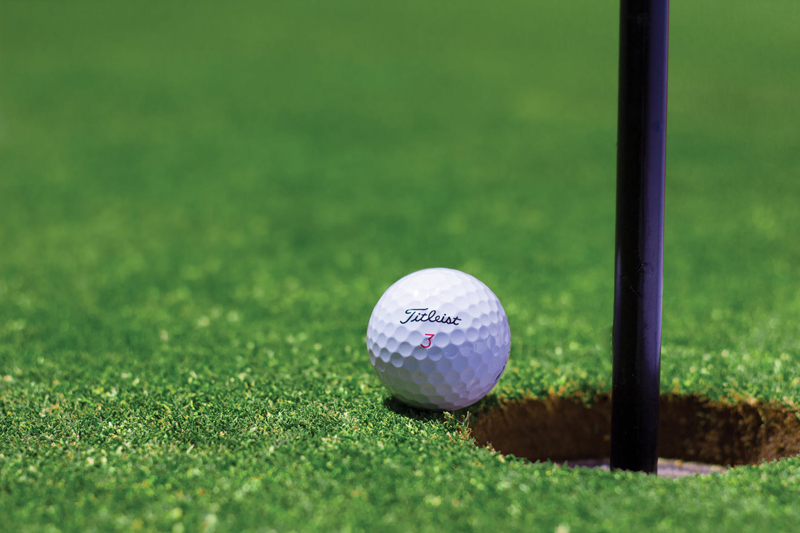 Twice a year our minister Carl suggests we have a church golf scramble to honor Milt Kattner. Milt is now 92 but still loves his golf. He can't play anymore so our minister feels we should honor Milt with these scramble. I made a tee time for us on April 27 at 1:00 a.m. after our church services. On the last Sunday of the month we also have a fellowship luncheon and then we can get ready for our scramble.
That afternoon I arrived to the Mill Creek Country Club early to present our Pro Shop the list of our players who will be paying the $25.00 green fee. We will be playing nine holes and told him that we had four foursomes. We did have some extra people who wanted to ride along and watch the players. We had a threesome start off first as that helps things move faster on the course. Sometimes it is like herding cats to get everybody organized and in their carts for our tee time.
Betty and J.R. waiting for the Scramble to get started JR was in an accident so he did not play
As things finally get organized our first threesome is ready to go. The two men tee off first as the one woman on this team will tee off at the ladies tee which is down the hill and over the creek, so ladies do get a good advantage. Some of our men playing are big hitters so they can outdistance some of our lady golfers even with extra start. On some holes the gals did not even tee off but we could always help on the second shot and the putts.
The one player in our group J.R. was injured so he recruited his neighbor Chris to come and play and he showed up just when it was our team on the tee. The minister's son Mike was also on our team and they both hit good shots. We scored well and enjoying ourselves the rest of the way making pars and birdies. We all were able to help out just when it was needed
Mike with a good swing on hole #4
A party was planned at the Staple's home which is right on #7 golf hole where we all gathered after finishing their round. I had the first cart out take the long drive stake to place on #1 golf hole and on #8 the closest to the pin golf hole. I gave a sleeve of balls to the winners of those two events. My team was the winner with the lowest score and I had given each player a golf ball and tees plus a certificate I had printed up for the winners.
Carl relaxing after his round, I heard later that he had hurt his back but determined to play anyway. That is a true golfer he did it for Milt.
This made a nice afternoon and a good time for all. Our church photographer was in his golf cart and driving Milt Kattner around to visit with the teams and take pictures for the church newsletter. I made a poster for Milt asking our congregation to write a message to Milt and I gave this to Milt at the party. He really appreciated the way we were honoring him with this golf scramble. As I wrote on this poster with my signature is that "Golf is forever" and Milt is proof of that.


Related Articles
Editor's Picks Articles
Top Ten Articles
Previous Features
Site Map





Content copyright © 2022 by Letta Meinen. All rights reserved.
This content was written by Letta Meinen. If you wish to use this content in any manner, you need written permission. Contact Sandy Eggers for details.