Short Memories and Little Faith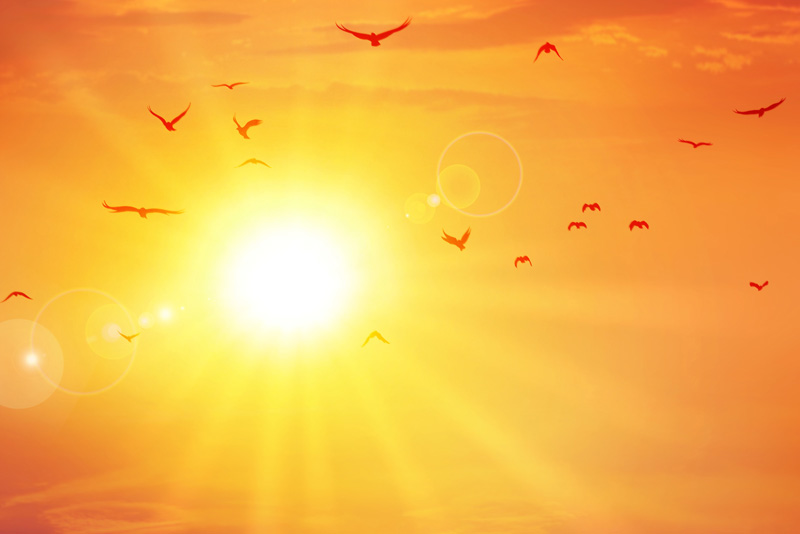 Have you ever had one of those weeks, or months, where every day brings a new struggle? There is a new obstacle to overcome, a new problem to solve. I have been tempted to give up, thinking it is impossible to go on toward the dream - toward the promise of a better future or to simply rest.
The nation of Israel had been enslaved in Egypt for four hundred and thirty years, so the people didn't know about freedom, except for the stories passed from parent to child, through the generations. Those stories included a promise of a fertile land that would someday belong to them. In their day to day life, they knew only long hard hours with little reward, except for rations provided by their captors.
God decreed their release and sent Moses to lead them out of Egypt. It was time for them to begin the journey to that land of joy and fulfillment. They weren't going alone. God was with them, visibly in a cloud by day and a pillar of fire by night. The first obstacle encountered on their trek was the Red Sea. Trapped between the water and an advancing army, they were convinced they would be killed. God opened a way for them through the water.
In the dessert, they ran out of food and became certain they would starve. God miraculously provided a consistent supply of heavenly bread.
Later, they ran out of water and worried they would die of thirst. God provided pools of fresh water.
God was faithful in his miraculous care. Yet, between each miracle, the people grumbled. They were uncomfortable. They were afraid and thought about returning to the slavery to which they were accustomed. They repeatedly forgot about God's provision. Again and again they accused God of deserting them.
Short memories and little faith
.
Aren't we very much like those grumbling Israelites? God saves us from a meaningless, hopeless life - from slavery to fear, loneliness, unhappiness, addiction. And, for a time, we happily move ahead. But before long, we trip over an obstacle and forget the pillar of fire that accompanies us. We look at the obstacle and think,
I'm alone. There is no way out.
We turn and look longingly toward that past life and think of returning. Hopefully, someone like Moses, will remind us that God is always present, using circumstances to strengthen faith.
Remember, when he saved you from that addiction, that sad life, that slavery?
Remember when he made a way through that seemingly impossible circumstance?
Remember when he provided, even though you thought it was impossible?
Remember the promise of eternity in the Promised Land?
Small difficulties or big obstacles, God provides. How short is your memory? How little is your faith? Jesus said that faith as small as a tiny seed is enough to throw trees into the sea and to move mountains. Surely that is enough.
Exodus 1-16
Matthew 17:2
Luke 17:6
You Should Also Read:
Expect More
Find Rest and Quiet
Jehovah - Shalom - The Lord is Peace


Related Articles
Editor's Picks Articles
Top Ten Articles
Previous Features
Site Map



Follow @LynneChapman
Tweet





Content copyright © 2022 by Lynne Chapman. All rights reserved.
This content was written by Lynne Chapman. If you wish to use this content in any manner, you need written permission. Contact Lynne Chapman for details.