The Power of a Father's Love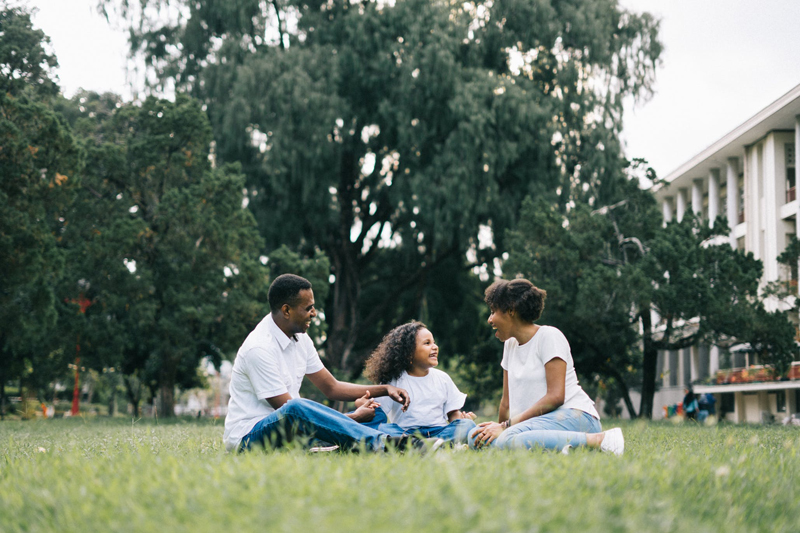 There is something powerful about a father's love. There is no other love like it for both sons and daughters. We love our mothers. We adore them. And their love is powerful in their own right. However, there is something to be said about a father who not only teaches their children about love, but shows them through his actions. Nothing compares to the impact that a father's love and presence has on their children.

What is it that stands out the most about your father, or your husband as a father? What life lessons have you learned that you know you would not have, if it had not been for the love and presence of your father? I don't think we give our father's enough credit for who they are. For too much, we devalue our fathers in the African American community. There are actually more Black men that are doing great jobs as fathers, than there are not. They just do not get the recognition. But rest assure, there are many Black fathers that are their for their children; giving them the love and life lessons that they need in their lives.

For those who know me well, they know that the sun rose and set for me around my father. He was my first love. As it is with many daughters. He was my best friend, my confidant, my greatest supporter and encourager. His lessons and the foundation he gave me because of his unconditional love, has helped make me who I am today. Because my father loved me, and told me, and showed me; I know my self worth, and recognize what I do and do not want in a relationship. I was fortunate.

My father was the first man who told me I was beautiful. And I believed him. He was the first man to say I love you. And he showed it. He was the first man to protect me, teach me, and shower me with hugs and kisses. He was the first man to give me flowers. He was the first man, and the first one, who said I could do and be anything I wanted to be. He encouraged me to be fearless. He taught me to value hard work and education. He encouraged me and expected me to go to college, and I did. He was the first person I ever told what I aspired to be. And he told me to go for it. That I could do anything I set my mind and heart to. And I believed him. And I did.

The love of a father is priceless and it is very powerful. No man is perfect. We all have our flaws and short comings. However, there is something to be said about a man, a father, who is willing to try and do and become that man and father that not only his children need him to be, but what he needs to be for himself.

It's time we really celebrate the fathers in our lives and our communities. There has been enough male-bashing and hate going on to last a few lifetimes. It's time to celebrate the lives of those men who are being those loving fathers. For men who have stepped into the role and where other men have vacated. It's time to concentrate on the positive.

Celebrations for fathers often do not compare to the celebrations for mothers. Maybe it's not such a "macho" thing to send flowers and rain him with hugs and kisses, and have Father's Day brunches. I think there are men that would adore this kind of attention in addition to their very guy gifts, and barbecues and sports outings.

I know if my father was here with me, I'd do all that and more. He'd want to be fussed over, and rained on with kisses and hugs, and have a brunch day. Because it would have made him feel special. And that's exactly what he was: Special.

Celebrate the men in your lives. Celebrate Father's Day in a way that lets them know that they are appreciated and adored. Show them what their love and devotion means. Put meaning behind the things you do for him, so that he knows, too, his love is valuable and very much powerful.
You Should Also Read:
Celebrating Black Fatherhood
Celebrating The Fathers In Our Lives
Encouraging Our Fathers


Related Articles
Editor's Picks Articles
Top Ten Articles
Previous Features
Site Map





Content copyright © 2022 by Ruthe McDonald. All rights reserved.
This content was written by Ruthe McDonald. If you wish to use this content in any manner, you need written permission. Contact Ruthe McDonald for details.