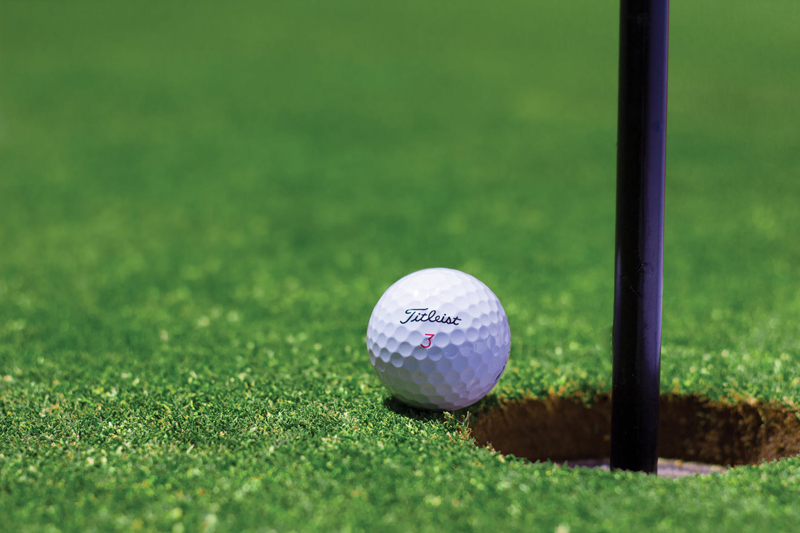 The club house is in full operation with the new gas golf carts so everything around this area is complete for now. The swimming pool fence has been installed and makes for a neater appearance to the swimming pool and little more private. To see the activity around here on early mornings with men's group teeing off and junior golf lessons in full swing.
To watch all the machine and men working to bring Mill Creek Country Club back has been fascinating. There is so much to do as the damage from the flood and the neglect of four years has made it almost impossible to say it was a golf hole. Since this green was left untouched by the flood it has been kept in good shape all these years. When you look back from this green to where the fairway is suppose to be, this ravine is filled with trees and brush which will be part of the upgrade on this long and tough par five golf hole.
Some of the work area and grading of the soil in areas other than the fairway is confusing but I am sure they have a complete plan and what they want to accomplish. It does make it interesting to see the work done as we run down the cart path to our next tee. I have been told by someone who should know is that they need to widen this fairway so that is why the machines are digging and working on both sides of this fairway.
The following picture is from about the area where the women's tee box was located and I remember teeing off on this hole and being in either of those two trees on both sides of the fairway. I worked so hard to hit a straight ball so I could stay in the fairway. This hole was long enough without hitting into the trees so if they are going to widen this fairway it is fine with me.
For the most part of the upgrade on golf hole number nine which runs parallel to number one hole is building up of the green. The plan is to build it high enough so flood damage will not be so severe. The rest of the tee boxes and fairway will not need that much upgrade. We will still have a tree in the fairway here which is a Robert Trent Jones Jr. trademark when he designed and built this golf course. We learn to live with it as it makes for a beautiful golf course.


Related Articles
Editor's Picks Articles
Top Ten Articles
Previous Features
Site Map





Content copyright © 2022 by Letta Meinen. All rights reserved.
This content was written by Letta Meinen. If you wish to use this content in any manner, you need written permission. Contact Sandy Eggers for details.