Jess Streeter Faces a Daunting Competition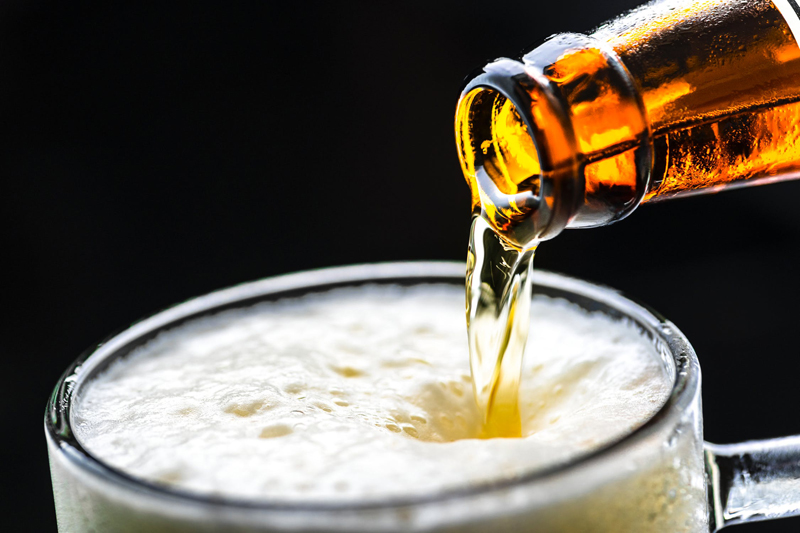 As the Beer Fox and co- founder of the Philly Beer Geek Championship, I have the annual task of interviewing the stars of the Philly Beer Scene. I use the word "task" loosely, as there is no greater honor than to speak with these winners about their dedication and passion for Philadelphia beer. These are the best of the best, and they consistently amaze their fans by giving it all they've got. In this interview, Jess Streeter, Philly Beer Geek 2014, reveals her innermost thoughts about the competition process.

Tell me a little about the competition. During the Stump the Chumps segment, was it unnerving to have the judges answer and evaluate the questions thrown at them, knowing that, at any time, they could flip out at you for having a bad question or wrong answer? What was your question, and who did you ask?

I wasn't unnerved because I knew most of them ahead of time. Knowing Jeremy in particular is helpful, since I knew what to expect and what not to do to awaken his drunken wrath. My question actually came from a beer geek trivia competition I did earlier this year. To keep up in the off season, I've done a few beer-centric trivia things, one run by my friend Jake, from the ALEiens (Hi Jake!!). He had this ridiculous question about how many pints of beer are lost in a beard in a given year in Ireland.

First, I was like, "Who the hell knows that?" Then, I asked him to see the study behind it, because I was so intrigued. It ends up, Guinness did this study in Ireland about the average amount of beer lost in beards. They found that the average person lifts a pint 10 times, and loses 0.56 mL per sip, which amounts to about 163 thousand pints a year, or 9-23 pounds per person if you break it down by cost. It also varied depending on beard density and length and such. I just thought it was such a crazy question, and I couldn't believe someone devoted scientific research to that topic. I also thought it was timely given the whole "brewer's beard" thing that's so in vogue right now. Knowing the answer to the question, I went with John Stemler, because he had the best looking beard up there. Lew was a very close second though.

What was the scariest part of the competition?

Doing the rap. Natalie and Steve decided to go out of order, so I had no idea when I was going to go, and I was nervous. Liquid courage was out of the question because I found out the hard way the night before I couldn't rap fast enough and stay on beat if I had a buzz going. So I spent the night drinking a growler of iced tea, and just anxiously awaiting that moment so I could get it over with.

What was the most fun?

The entire thing is fun! I couldn't imagine committing this much time and energy to something that wasn't a blast. But I had a lot of fun preparing and performing the commercial and the rap. Although I think everyone in attendance can agree the most fun moment of the night was LoneSchtarr's commercial. W.T.F. It was mind-blowing. I still dream about it. And since he posted it on youtube (click here for link to LoneSchtarr Beer Commercial) I can officially blame him for all future losses in productivity. Because I can't stop watching it.

Did you bribe the judges?

.....no?

Absolutely! I learned last year that doing a single grab-bag style box is hard. There's so much going on, the judges may miss out on the thought you put into the bribe, and it feels less personal. So this year everyone got a gift bag. In it was some beer, either a style I knew they liked, something insanely rare, or something that tied to their persona (like the bottle of Gentleman I gave Jimmy Meiers). Then a regular at our brewery made homemade smoked beef jerky that he marinated in En Fuego, a coffee habanero APA I brewed for our second anniversary at Naked. But my favorite bribe was the custom mugs. I just wrote ridiculous things on them that tied to their beery reputations. So Falco's said "That magazine guy who used to have way better hair" and Jared's said "That guy whose website always crashes my phone." Just stuff like that. (And yes Jared, it really does always crash my phone )

At what point did you answer a question that made you proud to be a beer geek?

I got a blind tasting beer right!! I have a pretty good palate, but I'm terrible at doing the blind tastings. I put a lot of work in over the last year, even taking a BJCP course with Aimee (last year's Dr Decoction!!), and I nailed the Sly Fox Royal Weisse. I also knew the other two were pilsners, but accidentally destroyed my palate seconds before by shoving a sandwich with jalapenos and sriracha in my mouth. Bad call.

Do you think having the owners of Naked Brewing break out in dance - as you did your final rap - helped you demonstrate what a geek you are?

Actually we had more of a performance planned out, but I couldn't hear the music well, and I needed to hear the cues to the music to know how long the breaks were. So I'm glad I told them before the competition, if anything goes wrong just pull out some dance moves. Besides, their dance moves make any situation better.

Were any of the judges intimidating to you? Who and why?

If I didn't know him, I'd say Jeremy. He just comes off as a scary dude. But we've been in the ALEiens together for a long time, and NCBC and Naked are pretty close, so I was less scared of him then I may have been otherwise. I wasn't sure what to expect out of Jimmy Meiers, I've only seen him out and never actually spoken to him. But I think as long as you're respectful of the judges and put your best foot forward, and have a sense of humor about the entire thing, there's nothing to be scared of.

Can you recap for me your Super Bowl commercial for Naked Brewing?

HA. So I immediately thought of the Most Interesting Man in the World commercials. When I saw them, I always thought, I doubt the most interesting man in the world would drink that swill. So I did a take on that, with Chad, The Least Interesting Man in the World. We had Colin, our jack-of-all-trades at Naked, just slowly eat a taco from Taco Bell, and eventually drink a Miller Lite, while I read a list of depressing facts about him, like how the closest Chad will ever get to Mexico is his weekly Taco Bell trip. One fact was actually slightly true - while a stray cat isn't Colin's best friend, he did try to catch one and it bit him, and he spent a few months getting rabies shots. The commercial ended with me saying "Don't be a Chad. Drink real beer. Drink Naked."

Cheers!


You Should Also Read:
Quick & Easy Recipes to Treat a Hangover
The Winning Side of Philly Beer Geek Jess Streeter
Summer Beer & Glassware - Belgian Chic


Related Articles
Editor's Picks Articles
Top Ten Articles
Previous Features
Site Map





Content copyright © 2022 by Carolyn Smagalski. All rights reserved.
This content was written by Carolyn Smagalski. If you wish to use this content in any manner, you need written permission. Contact Carolyn Smagalski for details.