Great Beers of the British Isles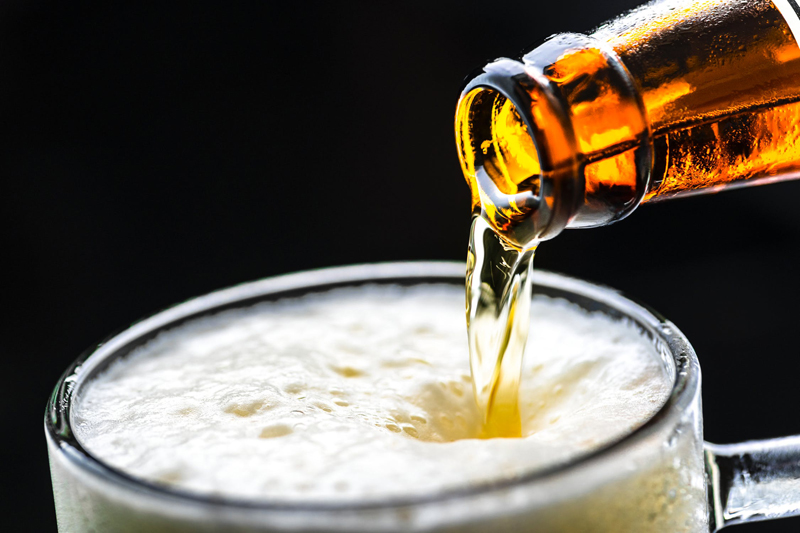 In today's British Isles, beer has shifted into a major dance since the early 1970s. Back then, beer had begun to take on the lightly-washed, fizzy character of mass production. Individual character had begun to disappear. Consumers were jumping aboard, praising the new beer styles as less caloric and easy to drink. In reality, it was becoming more like water, enabling the drinker to consume greater quantities – and increasing sales for those mass producers.

Michael Hardman, Graham Lees, Bill Mellor, and Jim Makin were on a fishing trip, discussing the woeful place beer had taken. They believed a revitalization of the industry was needed, something like a campaign that would bring life, body, and flavor back to their greatly loved beverage. They all agreed that Campaign for the Revitalization of Ale would be difficult to say as an evening at the pub wore on, and so, the term "Real Ale" was born, as in CAMRA, The Campaign for Real Ale.

Real Ale referred to beer that left the brewery, dependent on the pub cellarman to bring it to full maturation through optimal conditioning, while retaining alcohol levels that were modestly humble. Ingredients were fresh, unfiltered and unpasteurized. These ales entered a secondary fermentation in the cask, kept under ideal temperature conditions in the cellar – usually at 50-55° F - by a master who was trained to understand all the factors that helped it develop full flavor, body, and clarity.

But even this was not enough for many brewers, who rallied against CAMRA and their lofty ambitions to preserve beer's traditional character. Not that they were against what CAMRA was doing. They just wanted more variety of flavor, influenced, to some degree, by what was happening across the pond with hops and extreme beers. The spectrum broadened, and now encompasses, in its most basic form, three philosophies that have channeled their way into the brewhouse: traditional, with modification; traditional; and innovative.

These philosophies dot the landscape throughout the British Isles, to greater and lesser degrees. But a look at strong examples illustrates how deeply committed these breweries are to their beliefs.

Crouch Vale in Essex is largely traditional, but stretches with a twist toward hop varieties that reach outside the norm for English style ales. Cascade, Pioneer, Citra, and the orange-like flavors of Santiam find their way into these intoxicating brews, along with Apollo, Summit, Palisade, Chinook and Boadicea. In fact, Crouch Vale Brewers Gold grabbed Champion Beer of Britain in 2005 and 2006 for its outstanding profile.

Hook Norton Brewery in Oxfordshire opens your imagination to a bygone era – one that leaned on the architecture of the Victorian tower brewery. Founded by John Harris in 1849, this gravity-style layout allowed water to be drawn from wells beneath the brewery, while raw materials could be fed from the uppermost chambers, with production moving, step-by-step, to each level beneath the previous, in turn. Steam, belts, and cogs are still the magic ingredients that drive the brewery, even with some modernization in place. Ingredients are locally sourced, producing traditional ales with rich character and malty flavors.

On the extreme end, BrewDog in Scotland hit the market with every style of craziness known to man, including beers that broke the alcohol limits, were brewed on trains or in race cars, or lived, for a time, on the bottom of the ocean. These may be outside the realm of what some think of as real ale, but in a world of different palates, a palette of flavor is absolutely fine.

Cheers!




You Should Also Read:
BrewDog and the Fight for Supremacy
Fuller Smith & Turner - London Style
Wicked Women - Classic Beer Series from Brewsters Brewing


Related Articles
Editor's Picks Articles
Top Ten Articles
Previous Features
Site Map





Content copyright © 2022 by Carolyn Smagalski. All rights reserved.
This content was written by Carolyn Smagalski. If you wish to use this content in any manner, you need written permission. Contact Carolyn Smagalski for details.