Wicked Women - Classic Beer Series from Brewsters Brewing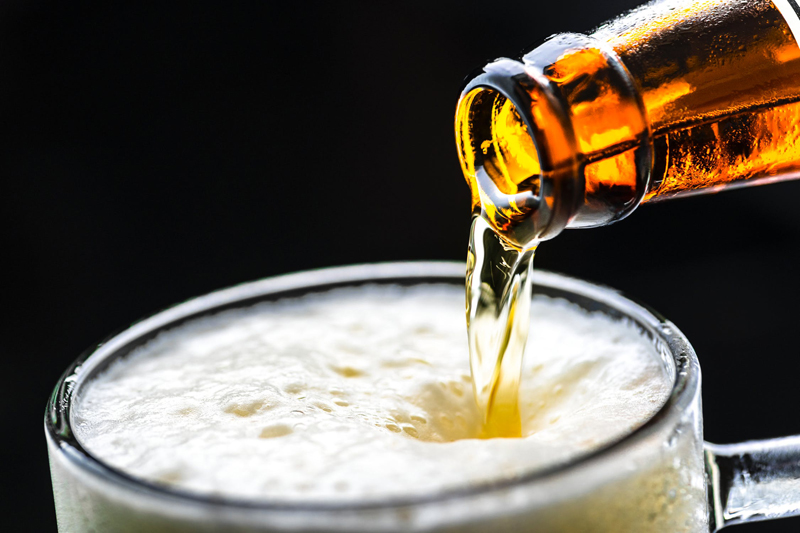 Women are rarely recorded as figures who have changed the course of a nation, although there have been a few who have shaken civilization sufficiently to be recognized – women such as Pharoah Hatshepsut, Joan d'Arc, Queen Liliuokalani, Catherine the Great, Cleopatra VII, and Queen Elizabeth I. More often however, when recorded, they are immortalized as "wicked pleasure seekers" for breaking societal rules and following their passions. Surely, many of these powerful women have been viewed as such.

Perhaps they were all women of brilliance, confident enough with their own self-presence to create a lasting impression…or maybe they were truly wicked women. Either way, by keeping their stories and energy alive, the spirits of others become electrified with their inherent energy.

Master Brewer Sara Barton, co-owner of Brewsters Brewing Company LTD, has created the "Wicked Women Series" of beer that celebrates the lives of these naughty women. Based in Strathern, Leicestershire, UK, near Melton Mowbray, Brewsters Brewery begins distribution of their "Wicked Women" in the United States beginning in April, 2006 through Shelton Brothers of Belchertown, Massachusetts, importers focused on promoting high quality beer in the U.S. market.

In 1996, Sara Barton and husband Sean McArdle traveled to the USA to gather information and gain exposure to the evolving microbrew community in New York, Boston and California. The U.S. brewers not only welcomed them warmly by openly sharing their experiences, but also inspired them to move forward with their ideas to establish a brewery in England that would create a full range of blonde, hoppy beers. Barton and McArdle set out to blend the traditions of English Ale with the innovations of West Coast American hops and fresh, premium ingredients.

By 1998, Sara Barton was hand-crafting, selling, and delivering 5 barrels a week to the three local counties of Leicestershire, Nottinghamshire and Lincolnshire, areas that are world renowned for producing Stilton Cheese, Lincolnshire Sausages and legendary Pork Pies. Meanwhile, Sean did the accounting and directed the business end of the brewery. Brewsters' loyal following grew steadily, with current production numbers settling in at more than 50 barrels per week.

With the zeal of an impassioned micro-crafter, Barton's goal is to continuously brew real ale that is far superior to that produced by large brewers. Her creations are full mash brews, using Maris Otter barley; whole hops – the majority of English origin, with the introduction of a few varieties from abroad, and her own proprietary wet yeast strain to match the profile cultivated in their cask conditioned ales.

Year-round beers include three traditionally English Bitters and Premium Ales and three New-world (American) hoppy styles. Although these core beers sell well to their loyal fans, Barton had a burning desire to create ever more "brilliant beer" styles. She wanted the latitude to develop an ever-changing rotation of brews, while experimenting with varying combinations of hops and malts.

The result of her efforts is the development of a portfolio of over 20 different "Wicked Women" beers, all at 4.8% ABV. These include such wicked women as Nell Gwynn, a commoner born into poverty who, after becoming one of the first actresses to grace the English stage, used her keen sense of sexual prowess to influence King Charles II in her ascendant role as his lifelong mistress; Lily Langtry, British actress and courtesan; Eve, Old Testament "first woman of creation," inhabitant of the Garden of Eden and temptress of Adam; Mata Hari, dabbler in espionage, intrigue and sensuality and inventor of the exotic, modern-day striptease who was eventually convicted and executed as a spy during World War I; Medusa, serpent-tressed figure from Greek mythology whose visage turned men, who dared look at her, into stone; and Jezebel, wife of ancient King Ahab of Israel and worshiper of Baal.

Jezebel will be the first temptress to enter the U.S. market in mid-April of 2006. This golden-bodied beauty lingers beneath a creamy, white head of capacious adornment. Aromas are of black currants and spice, with hints of citric earth, derived from single hopping with English Bramling Cross Hops and a touch of the American West Coast. The use of Caramalt imparts a biscuity malt character, while light fruit sneaks onto the palate in gentle waves.

Mata Hari seduces the U.S. mainland in early May. This well-balanced English ale walks the line of tradition with a coppery-amber body and tawny head of frothy pulchritude. Large amounts of English Fuggles, merged with Progress and Northdown hops, create a beer that is a hophead's delight. Sweet toffee-like nuttiness from Crystal malts lends balance to the hop blast. Mata Hari is derived from Barton's 3.8% award winning Marquis, Brewsters Brewery best selling house beer and Top 4 finalist in the CAMRA National Pub Competition 2004.

Plans for more Wicked Women are on the horizon, with the possible Bellydancer waiting in the wings for the cue to move to center stage. A strong, ruby ale made with traditional English Hops, Bellydancer is brewed with Crystal and Roasted malts and two Old English hop varieties for a fruity finish, doused with hints of spice. She has been known to go by the alias of Serendipity IV, so beware the cloaked woman!

For more information, visit Shelton Brothers at www.sheltonbrothers.com and Brewsters Brewery at www.brewsters.co.uk

Cheers!
 
You Should Also Read:
Honey Amber Rose for the Woman Beer Enthusiast
Does Carmen Electra Drink Chimay ?
Pleasurable Saison & Belgian Beauty


Related Articles
Editor's Picks Articles
Top Ten Articles
Previous Features
Site Map





Content copyright © 2022 by Carolyn Smagalski. All rights reserved.
This content was written by Carolyn Smagalski. If you wish to use this content in any manner, you need written permission. Contact Carolyn Smagalski for details.