Fuller Smith & Turner - London Style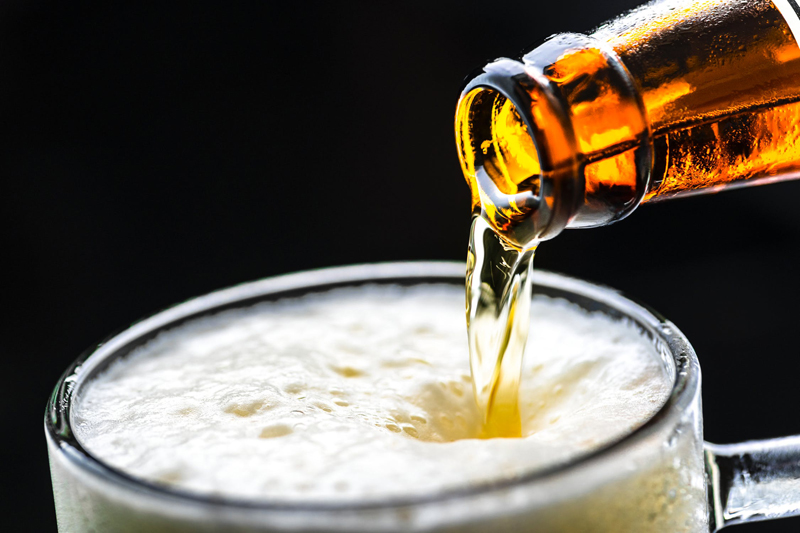 London is a beautiful tapestry of historic, traditional architecture merged with contemporary design – buildings reflecting Medieval, Palladian, Late English Renaissance, 18th Century Baroque, Georgian, Edwardian, Victorian, and Modernist styles, including Art Deco, Arts & Crafts, Brutalist and Gherkin. The architecture alone speaks volumes about the diversity of its inhabitants and the many dimensions of creativity within the city. It is a land where enthusiasm reigns - bustling with energy, marked by traditions, yet quick to seize state-of-the-art innovation. For the beer enthusiast, the past and present merge, like the sea and the sky on a hazy morning.

The Dove, Hammersmith


On the North side of the River Thames, a slate footpath, dotted with hitching posts on the far end, leads the curious pub-seeker through a lapse in time, into a narrow alleyway of classic brownstone and stucco. Urged onward by the seductive aroma of ale and victuals, you are drawn into the diminutive public room of The Dove at 19 Upper Mall in the Hammersmith section of the city. Dark oak beams frame the low ceiling, drawing your eyes to the center of Britain's "Smallest Public Room Bar," as noted in the Guinness Book of Records at 4 feet 2 inches by 7 feet 10 inches. Since this is a Fuller's tavern, you order a pint of Chiswick Bitter - golden amber with creamy head; a floral hop nose that echoes the floral notes in a blend with light biscuity malt; and fresh, clean bitterness in the finish that lingers on the lips and in the back of the throat. Dry hopped. Delicious.


Temporarily satiated, you allow your eyes to follow the beamed ceiling opposite to a dark brick fireplace of stepped stretcher-bond patterning. The firebox is framed with soldier bricks, standing attentively above the opening. Documents and historical artwork add ambience to the room, whispering secrets of past patrons – James Thompson (who lived upstairs, and reputedly wrote Rule, Brittania! within its walls, prior to 1796 when The Dove was established as a coffee house and subsequently, as a pub), Sir Alan Patrick Herbert (most notably known as A. P. Herbert, novelist, humorist, and Member of Parliament who made reference to a pub called "The Pigeon" in his book The Water Gypsies), William Morris (one of the founders of the British Arts & Crafts movement, writer and socialist activist, who lived next door and later moved to the nearby Kelmscott House), and later, numerous thespians, including Richard Burton, David McCallum and Robert Vaughn.

And, of course, Michael Jackson, the Beer Hunter!

A short stairway leads to an upper dining area, where double French-doors open to an exterior, vine-covered conservatory and patio-terrace overlooking the river. The circular stairway, tucked into the side of the patio, ushers you to a risen terrace, where the savvy beer lover can see Fuller's Brewery beckoning from Chiswick.

Fuller's Brewery, Chiswick

Brewing took place in the gardens of Bedford House on Chiswick Mall, beginning in 1654. This original brewing site expanded in depth and breadth until 1829, when John Fuller of Neston Park, Wiltshire, infused some investment capital into the faltering brewery. A dozen years later one of the partners, Douglas Thompson, left for France, ending the partnership. John Fuller was left with the daunting task of running the brewery solo, an assignment that he was ready to pass to his son. Four years later his son, John Bird Fuller, did, in fact, join with Henry Smith and his brother-in-law John Turner to form Fuller, Smith & Turner.


In present day London, Fuller's stands as the city's oldest independent brewery and producer of real ales. Descendents of all three families are still involved with the workings of the "Griffin Brewery," as it is also known. Fuller's weaves the art of traditional brewing with the methods of modern machinery to emerge with award-winning ales of superb flavor and freshness. Dry hopping pillows, cylindro-conical fermenters, carefully preserved yeast – all contribute to the high quality that has given Fuller's a world-class reputation.

The Hock Cellar is Fuller's Visitors' Center, filled with history and breweriana. Samples of Fuller's entire portfolio of ales are available for the tasting, as are pints of your classic selection

And, you may even have a sighting of Michael Jackson, the Beer Hunter!

Fuller's Ales

Fuller, Smith and Turner was honored as Regional Brewery of the Year at the glitzy celebration of the 2006 Publican Awards on March 21, 2006 at Grosvenor House on Park Lane in London, England. A rich portfolio of ales, brewed with constant attention to quality, makes this a well-deserved reward for Fuller's.

Some of the finest ales in England are available at the Hock Cellar:


Since it was first brewed in 1971, Fuller's ESB has won CAMRA's Best Strong Ale Award seven times, Champion Beer of Britain three times, World Champion Bitter at the World Beverage Tasting Institute twice, a Silver Medal in the Strong Bitter category at the Great British Beer Festival 2002, and a Silver Medal in the Premium Ales category of the International Beer Competition 2002, followed by a Gold Medal in 2003. The deep amber-copper body is crowned with a massive, creamy head, bursting with aromas of toffee, light malt, and citrus fruit. The mouth begins with orange and lemon fruit atop a nutty caramel maltiness, touched with spice. A dry, bitter, hoppy character leaps center-stage, demanding attention, with lingering malts completing the balancing act.

London Pride is Fuller's Flagship Beer, the two-time recipient of Champion Best Bitter at the CAMRA Great British Beer Festival, Beer of the Year, Supreme Champion at the International Beer & Cider Competition 2002, including Gold Medals in 2002 and 2003, and a Bronze Medal at the Great British Beer Festival 2002. Buttery, toffee, mellow and dry, this session strength ale is the ultimate in blissful brews.

Chiswick Bitter won CAMRA's Beer of the Year at the Great British Beer Festival 1989. Its flowery nose and toasted malts make for a cleanly refreshing session beer. Dry hopped, a Goldings bitterness shines, touched with crisp lemon and solid honeyed malt.

As the Champion of Bottle-Conditioned Beer of Britain, three time winner Fuller's 1845 has earned the prestige fitting of the title. Commemorating the 150th Anniversary of brewing nostalgia, Fuller's created this wonder in 1995, complete with the ceremonious honors of the addition of "inaugural hops" by HRH Charles, Prince of Wales.

Golden Pride is Fuller's strongest beer, at 8.5% ABV. It is a Belgian-style Abbey beer, pouring an elegant intense copper, with thick, meringue-style head. Malts dance on the palate, with notes of dark fruit, molasses, licorice and spice, finished with herbal bitterness and pepper. Superbly exquisite!

You may wish to do your own taste test on the many other Fuller's ales created to delight the palate: Discovery Blonde; Organic Honey Dew; Vintage Ale; India Pale Ale; London Porter; Summer Ale; Fuller's Hock; Red Fox; Fuller's Mr. Harry; Organic Honey Dew with a Twist of Cranberry, Trafalgar; Stout; Outstanding Pale Ale; No. 1 ESB Extra; and winter warmers Jack Frost and Old Winter Ale.

With such a grand portfolio, Fuller, Smith and Turner have achieved well-earned prominence in the halls of World-Class beer.

Cheers!
 
You Should Also Read:
Michael Jackson - Maven of Malt - Wins James Beard Award for Whiskey
Wicked Women - Classic Beer Series from Brewsters Brewing
CAMRA & The First International Gluten Free Beer Festival


Related Articles
Editor's Picks Articles
Top Ten Articles
Previous Features
Site Map





Content copyright © 2022 by Carolyn Smagalski. All rights reserved.
This content was written by Carolyn Smagalski. If you wish to use this content in any manner, you need written permission. Contact Carolyn Smagalski for details.