How to Use Facial Masks For Ethnic Skin Care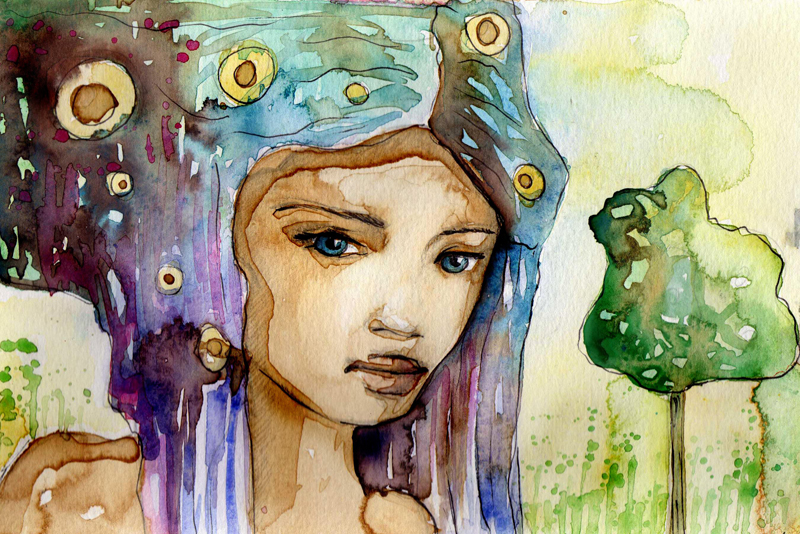 Did you know that a face mask can actually elevate your skin from good to Great? Many of you relegate applying a mask to something that you might do every 3 months. Masks are extremely important to your skin care regimen because they are a concentrated version of a product that contains more active ingredients than others. Most of you live by cleansers, toners, moisturizers and exfoliators. But mask play an extremely important role in your black skin care regimen.
Is a Mask Necessary in Ethnic skin Care?
You're less likely to use a mask as part of your skin care regimen simply because you don't think that it's necessary. But it is. You want to find a mask that suits your skin, and what does that mean? It means you have to know what your skin type is. For example, if you have oily skin (and we all know what that looks like), you have to get control of what's actually producing all of the oil. In a mask, what you'll want to look for is an ingredient that is going to absorb the excess oil.
In masks, that is typically something that has a clay derivative, like a green clay or charcoal mask, which is also in a clay version. Those particular ingredients will absorb the oils in your skin and have you looking more balanced as far as skin texture and appearance of your skin.
If you have sensitive skin, you want to look for something more calming in terms of ingredients and properties that it offers. It's something that's going to sooth and hydrates your skin. Honey is a great source of hydrating when it comes to masks.
When you get a professional facial, you'll want to make sure a mask is part of the regimen, and for home use, apply a mask at least once a week. Once again, you're going to want to look for what's best for your skin in a mask and your skin will only take from the mask what it needs. So if it needs hydrating, it's going to pull that moisture from the honey. If it needs to absorb the oil, then your skin is going to have the oil absorbed into a clay mask. The clay is going to absorb the oil from your skin.
Facial masks are great revitalizers for tired skin and they also improve the elasticity of your skin and can give you a refreshed look when the mask is removed from your face. By massaging your skin after the mask is removed, it will help to invigorate your skin and bring light and youthfulness to the appearance of your skin. A facial can also be very relaxing. If you're going to do this at home, 15-20 minutes is what you'll need as far as your mask is concerned, and this can be time for you.
What Do You Look For In A Facial Mask?
When you're anxious or rushing, all of these moods show up on your face. And this is why you're constantly looking for some kind of product that's going to relieve that look on your skin. Some of the ingredients to look for would be:
Activated Charcoal
– It works like a magnet in that it removes dirt and oils that are beneath your skin surface releasing toxins from your pores.
Ascorbic Acid
– This is a source of anti-oxidants. It helps your skin repair itself. This is also an ingredient that's great for inflammatory issues and can calm your skin after sunburns.
You want to seek one of these out if you have oily skin. Clay works very well to absorb excess oil from your skin.
Green Tea
– Which we actually have in one of the products for the cleanser, is a rich source of antioxidants. It has vitamin C, E and also helps repair the effects of aging.
Lavender
– When you add it to a mask, it's a wonderful essential oil that soothes and heals your skin.
Marine DNA
– A patented ingredient that holds 10,000x the ingredient than water is very hydrating for your skin. If you find products that have seaweed or sea moss, those are wonderful ingredients for skin care, and if they're found in a mask, they'll do great things like plumping up your skin, anti-inflammatory, nurturing, dealing with collagen, it's a great ingredient.
Pomegranate
– Has been on the market for a while as far as skin care is concerned, but it has stepped up its role and is a super fruit that contains antioxidants properties. It helps to fight the elements like sun, pollution and dirt (free radicals).
These are just a few things you can do with facial masks and how they can actually improve the appearance, texture and loveliness of your beautiful dark skin.
That's it for this week ...
As Always ...
Dedicated To Your Beauty,
Juliette's Website
https://www.nyrajuskincare.com


Related Articles
Editor's Picks Articles
Top Ten Articles
Previous Features
Site Map





Content copyright © 2022 by Juliette Samuel. All rights reserved.
This content was written by Juliette Samuel. If you wish to use this content in any manner, you need written permission. Contact Juliette Samuel for details.