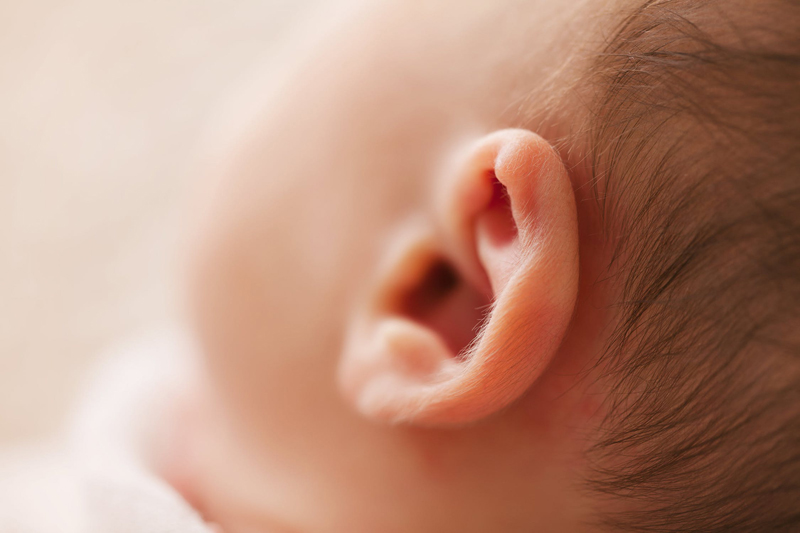 Languages are complex and I think it is amazing we learn it with such apparent ease as children. The first thing we must have are teachers. This is usually our parents, friends and extended family but we also pick it up from overhearing people in our lives talk to each other as well as from television and radio. Every time we hear we learning words, sentence construction, the art of conversation and the other nuances of language.

It really does help if children have good hearing, but even with perfect hearing they still make (delightful) mistakes. My 2 ½ year old grandson is going through this learning process. [It is amazing and a privilege to be part of it.] He can say 'gr' but when he was younger he couldn't so granddad is '..andad'. The other day he was given a new food to try which he didn't like and he said 'this is bisgusting' while just last night he wanted more 'psaghetti'.

Even so learning words, the names for things, counting and the days of the week are relatively easy. The things which pose problems are the more abstract concepts. Changing "that is yours" to an understanding of "this is mine". Or answering a question of place "Where is the compost heap?" with "It's over there 'somewhere'."

There are such things as a concept of time, past, present and future. I was surprised when my grandson was asked "what do you do on Thursday?" and he answered "Go swimming." And "What did you do last Monday?" "Went on a Tram."

Understanding that things have many names is another learning curve. I am Nana but I have another name which differentiates me from his other Nanas. His mum and dad have other names too. When he's asked his name he responds "Bailey and I'm 2." but if asked what is his 'full name' he responds with his first, middle and last name. If asked where he lives he quite clearly says the little Adelaide Hills town he lives in.

When someone is deaf, it is hard to get off even the first base. The natural learning environment doesn't exist and parents and people in the extended social network, need to recognise they are the child's teachers and take extra steps to be clear when they speak to the child. A deaf child doesn't have the benefit of overhearing and because of this he misses out on a lot of latent learning opportunities. A deaf child in this learning phase doesn't have language skills so of course can't lip read. It takes many repeats for them to even understand they should be copying lip shapes and vocalising.

Learning the names for things and people in our world is very difficult if you can't hear. When you add the complexities of grammatical structure, past, present and future tense, ownership, distance, time it means it is significantly more difficult and takes a lot longer with more intense training for a deaf child to understand spoken language.

You Should Also Read:
Issues faced by deaf children
What language should my deaf child learn?
Deafness and languages


Related Articles
Editor's Picks Articles
Top Ten Articles
Previous Features
Site Map





Content copyright © 2022 by Felicity Bleckly. All rights reserved.
This content was written by Felicity Bleckly. If you wish to use this content in any manner, you need written permission. Contact Felicity Bleckly for details.