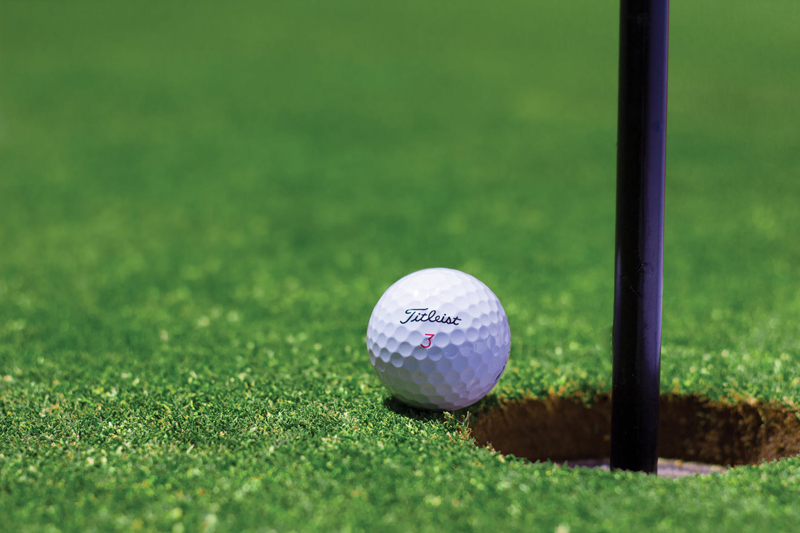 J. L. Lewis started his Junior Golf Camp over a month ago and for the past several days we see junior golfers all over the course. The range had Juniors lined up all along the box and practicing their shots. I usually like to go out on the range before I tee off to loosen up and get the swing in a groove. Just as I started I look up and I was swarmed by little people dragging their golf bags to the range. I figure it was better to let my practice go and give the range over to the new crew. It was fun to watch them practice their shots and they were so serious.
On the practice green it was also covered with J.L. and Rich working with their groups in putting exercises. These kids are so serious and willing to learn and work at their golf game. With their little golf bags and clubs this was a great site to see at Mill Creek Country Club. These are the future of the club, if you don't interest the young ones your club will soon die.
I caught a couple girls ready to go hit the course with Rich as their teacher. They took off for the women's tee and I knew that when my girls came to play we would be behind them. When we got down to the first tee they were already approaching the green. By the time we finished putting out we found them waiting on number 2 area and wanted us to go on through. The club had closed hole number 2 as had opened up the short par three hole number eight. This gave our players a chance to get ahead of our players so they would not feel rushed.
The next time I played again on Wednesday more young golfers were all over. J. L. Lewis has them all by age groups so they came to practice on different days. This makes for a busy golf course as some parents were also staying close by. I hope these new golfers will stick with it each year and continue to grow and love the game. Our golf club can use new members and continue to grow.
Checking on the upgrade and work going on the golf course I have been taking pictures of the new green on number nine on course three. I have shown before how big they have raised this damaged green, it seems huge but this way should avoid further flood damage as I am sure we will have more floods.
They have made this green very difficult even trying to keep the ball on the green and not roll off any direction. You certainly have to watch out if your ball rolls off the south side of the green as you will find a very bad hazard. Chipping back to the fairway and make another approach to the green may be your answer. This is going to be interesting.


Related Articles
Editor's Picks Articles
Top Ten Articles
Previous Features
Site Map





Content copyright © 2022 by Letta Meinen. All rights reserved.
This content was written by Letta Meinen. If you wish to use this content in any manner, you need written permission. Contact Sandy Eggers for details.