When Faith and Facts Collide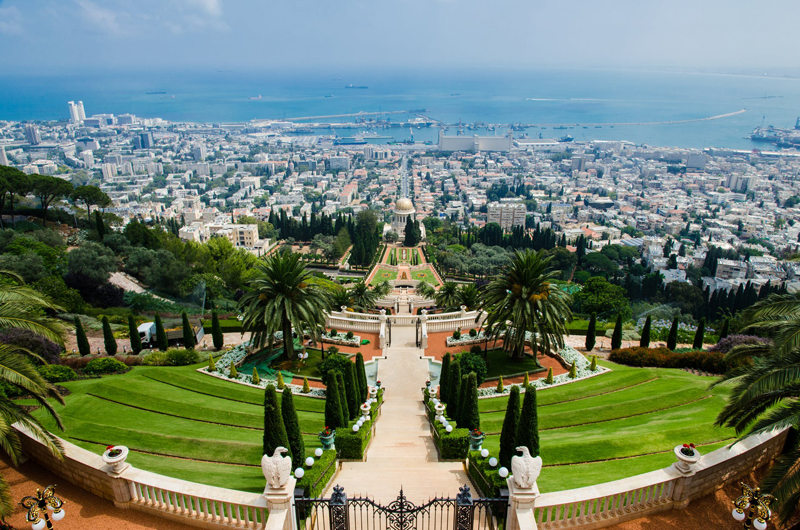 What happens when facts seem to interfere with beliefs we hold dear and upon which we have based attitudes and decisions? Human response to change can be violent--numerous ideological wars dot history--but is there a more reasoned way to grow?

Recently I was putting together some readings on life after death for a devotional gathering. We have several friends, family and dearly loved celebrities who had recently passed. I wanted to use a beautifully illustrated pamphlet of quotations from various secular and religious sources on the reality of the soul as part of the program. As it did not include original sources, I searched Google and Ocean to be as accurate as possible about whose ideas I would be sharing. (I do have lots of my own ideas, LOL, and generally try not to claim authority for them.)

The quotes used in the pamphlet showed how much similarity can be found among scientists, philosophers, psychologists, and religions of all stripes. Once you get past the assorted names for God and congregations, the calendars, the type of incense used, shape of underwear and head coverings--not to mention Holy Day rituals--and begin to look at the core spiritual teachings, religions are all pretty much saying the same things about immortality.

I'm a follower of the Bahá'í Faith, which teaches that there is only one God from which all religion has come over time, as well as that the true nature of mankind is spiritual, not material. But while searching for original sources to substantiate the various quotations in support of that particular belief, I couldn't find proof for some of my favorites! I did find some of the Judeo-Christian Biblical references--also Hindu and Buddhist, Moslem and Bahá'í teachings--even some Tao and Confucian references. However, many of the quotes I have loved for years turn out to have shaky verifications.

For example, author David Searls states "...That quote attributed to me: 'Seeing death as the end of life is like seeing the horizon as the end of the ocean'--is great. It's powerful. It's catchy. People love it. And it's not mine."

And that lovely thought from Cicero which is quoted everywhere, "For you are not the mere physical form that you appear to be; but the real man is the soul and not that physical body which men can point to. Know then, that your true nature is divine," has an entire Wikipedia page devoted to debunking it.

It is just too bad when confirmations of what I want to believe are difficult to find! When facts seem to disagree with beliefs, a crisis of faith can occur. Faced with apparent differences--and the Information Highway is replete with opposing ideas to everything!--it becomes a choice whether to discard my cherished notion, or modify it. Or, of course, to simply ignore any 'facts' to the contrary, which is a time honored human response.

The Bahá'í Faith teaches that faith must be supported by rational thought, even though there will be moments when the details to make an informed and rational decision may be limited. Most of us, for example, will not be trained computer technicians, but will rely upon those who are. Or, even though there can be no way to predict marital success with certainty, yet the decision to marry with commitment can be based upon thoughtful study rather than emotional fantasy.

There will always be leaps of faith in this life, but we can choose our authorities; we can investigate as much reality as possible. In the moment, however, faith will be a choice. Each one of us has limited perspective and experience, which we can increase with access to trusted authorities and consultation with others.

We just have to choose our authorities with care and study, and recognize that faith is a dynamic state, not an unchanging one. I have some experience with how much truth can change, since most of what I learned in school science classes is no longer so!

Faith should grow and develop as the individual learns from experience and meditation upon what others have learned. And we can all grow, with a little help from our friends. Perhaps the clash of fact and unconsidered or outdated faith, over time, polishes our souls.

"Man--the true man--is soul, not body; though physically man belongs to the animal kingdom, yet his soul lifts him above the rest of creation. Behold how the light of the sun illuminates the world of matter: even so doth the Divine Light shed its rays in the kingdom of the soul. The soul it is which makes the human creature a celestial entity!" - 'Abdu'l-Bahá, Paris Talks, p. 85
You Should Also Read:
Hope - Religion's Most Useful Tool
How to Keep Your Faith
What is Faith ?


Related Articles
Editor's Picks Articles
Top Ten Articles
Previous Features
Site Map





Content copyright © 2022 by Cheryll Schuette. All rights reserved.
This content was written by Cheryll Schuette. If you wish to use this content in any manner, you need written permission. Contact Cheryll Schuette for details.