How to Pick Your Island Adventure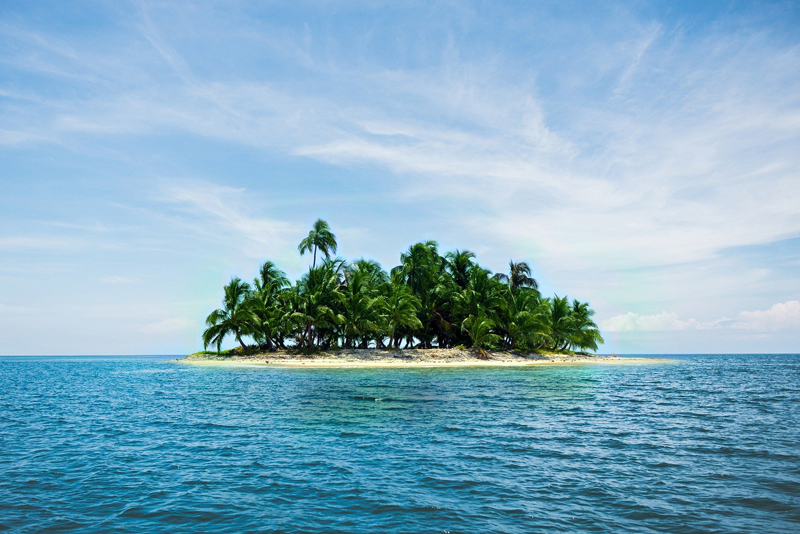 There is really only one thing that all islands have in common – they are surrounded by water. Everything else can vary from island to island. They can be tropical or arctic, or any kind of climate in between. Continental or oceanic. Formed by volcanos or by build-up of coral reefs, or even man-made. They can be densely populated like Hong Kong, or completely unpopulated by humans like some of the
Galapagos Islands
. They can be extremely touristy or completely natural. Everything varies except for the fact of the surrounding water. But even that water can vary – salt water or fresh water, cold water or warm water, huge waves or gently lapping ones….
So how do you choose what island to visit? The choices are endless so you need to focus on why you are choosing to go to an island. Most of us who love spending our vacation time on islands do so because we love being near the water. Being on an island makes that a given. Then we can focus on our other objectives for the particular trip.
The most basic points to consider when selecting your island adventure are 1) how far you are willing to travel and 2) how much you are willing to spend. Every continent has a wide array of island choices to visit so you can stay relatively close to home if that is your preference – like Michiganders visiting
Mackinac Island
. Or you can go half way around the world for that unique island experience – like taking a cruise through the islands of
Antarctica
. Another aspect of the "distance" question is how comfortable you are in foreign environments. Do you need the accommodations to feel like home and do you need the people there to speak your language? Or is something really different more exciting for you?
Cost, of course, must be part of your consideration. Are you looking for a way to be on the beach at as low a cost as possible? Or are you willing to splurge and really spoil yourself? Remember that one of the major costs for islands can be the travel logistics involved in just getting there. For example,
Palau
is rather out of the way and there are limited flight options so you have to plan carefully (but it's well worth it!). The more popular islands are often also the more expensive options. But maybe you're willing to give up some of the "features" of the most popular islands in order to save costs.
Once you've considered distance and cost, the next most important question to ask yourself is: what do you want to do? What is your vision of the "perfect" island adventure? And remember – this vision may vary each time you start to plan a trip. Sometimes I want to just go swing in a hammock on the beach in
St. Lucia
with a good book and a cold drink, and do nothing all week but relax. Other times I want to explore unique climates and photograph the wildlife – I might head for the
Galapagos Islands
, or possibly
Antarctica
. Or maybe I want to spend the bulk of my time snorkeling and scuba diving –
Moorea
or
Palau
might be my choice. If I was up for hiking and kayaking, then maybe I'd consider
Swindle Island
or the
San Juan Islands
. If I really wanted to truly get away from it all, maybe I'd go to the
Whitsunday Islands
and reserve a camping spot that gets me the entire island to myself. But if I wanted the thrill of a bustling metropolis, then Hong Kong or Singapore might be my choice.
Now that you've considered what you'd like to do, you should stop and think about time of year, to make your adventure the best possible. Almost every island has a high season and a low season. Very often the low tourist seasons are due to higher rainfall or colder temperatures. But don't shy away from an island automatically because it's the "rainy season". Sometimes it's only a small difference between the rainy season and the dry season in terms of actual rain falling, and you may miss the chance to save money by being willing to accept a little more rain. But on some islands it does make a very big difference. So I highly recommend going to a weather site like weather.com and looking up the average temperatures and rainfall each month of the year to determine when you'd feel most comfortable there. But remember – if you pick the best weather, then you're probably also picking the most crowded tourist season (and therefore higher rates).
Are you restricted as to when you can travel? Maybe the only time you can go is the end of April. You'll want to narrow your choices to places that will provide a positive environment for you at that time. One of the best purchases I ever made was a great book titled "Where to Go When" put out by Eyewitness Travel. We've had to plan trips around school breaks, and it's wonderful to be able to look up the month of year we want to travel and see what places they recommend. It's not just islands, of course, but you get the idea!
I hope you can see by now that the island travel possibilities are literally endless. There are thousands and thousands of islands all over the world. So open your mind to the different possibilities, and start planning that next island adventure!
Note: no promotional consideration was provided or paid for this article.


Related Articles
Editor's Picks Articles
Top Ten Articles
Previous Features
Site Map





Content copyright © 2022 by Laura Hartney. All rights reserved.
This content was written by Laura Hartney. If you wish to use this content in any manner, you need written permission. Contact Malika Bowling for details.