Star Wars : Rogue Squadron III : Rebel Strike.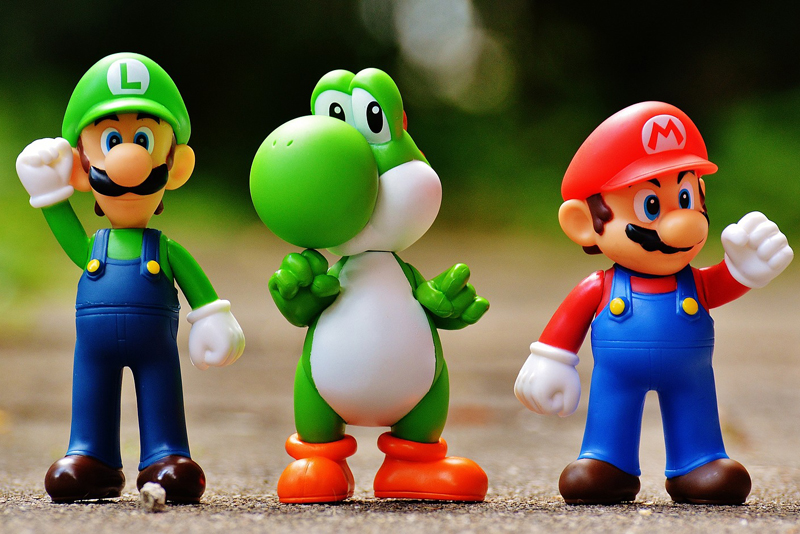 | | |
| --- | --- |
| | "Rogue Squadron III: Rebel Strike", for the Nintendo Gamecube, is the newest game in the "Rogue Squadron" series, which takes place in the Star Wars universe. It follows the adventures of Rebel pilots Luke Skywalker and Wedge Antilles as they fight the Galactic Empire. |
The characters and storyline are mostly the same as in Star Wars. However, there are some missions not covered in the movies. For example, one mission that takes place after the Death Star blows up has you shooting down Imperial landing craft trying to unload storm troopers into the Rebel base. The second part has Luke running through the base, fighting storm troopers, and trying to find a Rebel general.
There are several new features in the game. One of them is running around on foot, which was not used in the previous games. When on foot, there is a third-person view, and the character can do things like rolling, jumping, manning turrets, and shooting. There are also land-based vehicles to pilot, such as AT-STs (the "chicken walkers" in Return of the Jedi) and Speeder Bikes. There's also multiplayer, with both cooperative mode and versus mode. In single player mode, you can get points for doing missions well, which are used to unlock cooperative mode missions. Multiplayer Versus mode has several modes of play, including capture the flag, death match, and attacking enemy bases.
The graphics in this are improved slightly over the graphics in Rogue Squadron II, which were well done. The characters and ships are well detailed, and the environments are pretty good. For example, one level takes place above an urban battleground, so there are plenty of blown-up vehicles and demolished buildings, as well as Imperial forces going through the city. Another level has lots of greenery and trees, since it's a jungle world.
The sound in the game is great. There's authentic Star Wars music, and character voices, too (except that Luke's voice can't be done by Mark Hamill anymore, as he has lost his youthful whininess). There are plenty of great sound effects, like blasters and missiles and those types of things.
There are some continuity errors that annoy "true fans" (i.e. Star Wars geeks) like myself, such as Imperial units shooting red lasers (in the movie, they shot green) and tow cables being used prior to the battle of Hoth (they weren't). But other than that, the game is pretty good.
This game is really good. Nice sound effects and graphics, along with the Star Wars license. How can it be bad? Well, it is kind of annoying that you can't start with any cooperative missions. 8/10.
Buy "Star Wars Rogue Squadron III: Rebel Strike" on Amazon!


Editor's Picks Articles
Top Ten Articles
Previous Features
Site Map





Content copyright © 2022 by James Shea. All rights reserved.
This content was written by James Shea. If you wish to use this content in any manner, you need written permission. Contact Lisa Shea for details.