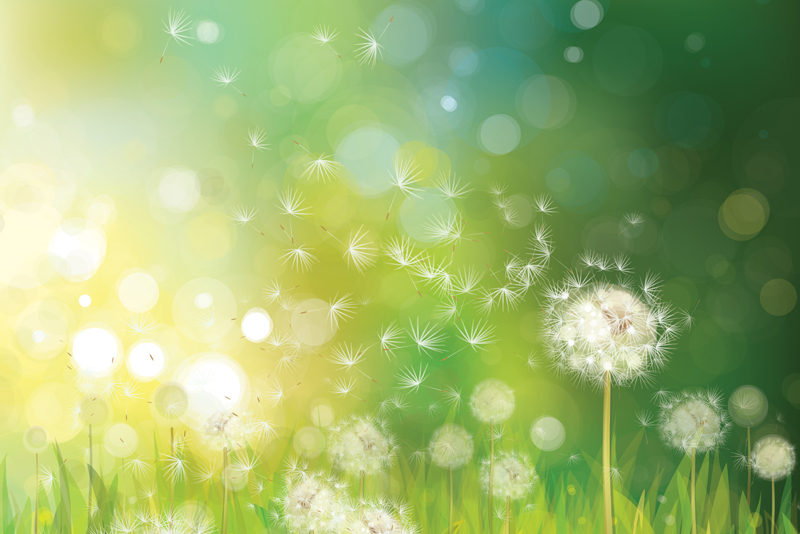 Allergy season may be early or late depending on where you live but regardless of location, your best bet is to take control of the situation early to reduce your suffering. Your first preventative measure should be a thorough cleaning of your home because pollen may not be the only thing making you sneeze and sniffle.

Allergens, such as dust, mold, dust mites and animal dander, and pollen carried inside, are some of the indoor allergy triggers that can make you feel worse. Think of yourself as having a certain tolerance for allergens before symptoms kick in. Exposing yourself needlessly to certain indoor allergens during allergy season is going to put you right over your threshold point much faster.

The good news is indoor allergens are manageable if you go room-to-room to root out those allergy culprits. Here are cleaning suggestions you may not have thought of before.

Refrigerator door seal

It's the perfect place for mold to grow as moisture, crumbs and spills build up in the crevices of the door seal. A University of Arizona survey of 160 homes in three U.S. cities found that the seal around the fridge tested positive 83 percent of the time for common molds. Make cleaning the door seal with a solution of bleach and water a weekly "to-do." You may need to use a cotton swab to get into the grooves.

The stove hood/exhaust fan

This is another breeding ground for mold as all that steam and grease goes up and accumulates. Clean both the hood and fan areas regularly with a bleach/water solution. Running the exhaust fan when cooking can help lessen build up on the hood as well as on the walls, ceiling, cupboard doors and shelves where steam and grease settle.

Bath mat

Dust mites and mold can flourish on your bath or shower mat. Wash it weekly to lessen accumulation, and hang it up to dry after you bathe or shower.

Damp clothes

Mold and bacteria love damp, dirty clothing that you are saving up to make a full load for the washer. They also are fond of wet, washed clothing sitting in the washing machine. Best solution is to not let dirty laundry pile up, and dry washed laundry right away.


Damp towels in kitchen and bath

Hang towels up to dry between uses because mold and bacteria can accumulate here too. The solution is to change towels or launder them twice weekly.

House plants

House plants may be something to get rid of if mold or dust cause you moderate to severe problems. Damp soil in house plant containers can support the growth of mold.








Related Articles
Editor's Picks Articles
Top Ten Articles
Previous Features
Site Map





Content copyright © 2019 by Sheree Welshimer. All rights reserved.
This content was written by Sheree Welshimer. If you wish to use this content in any manner, you need written permission. Contact Sheree Welshimer for details.