SciFi TV Talent Profile - Nichelle Nichols, Actor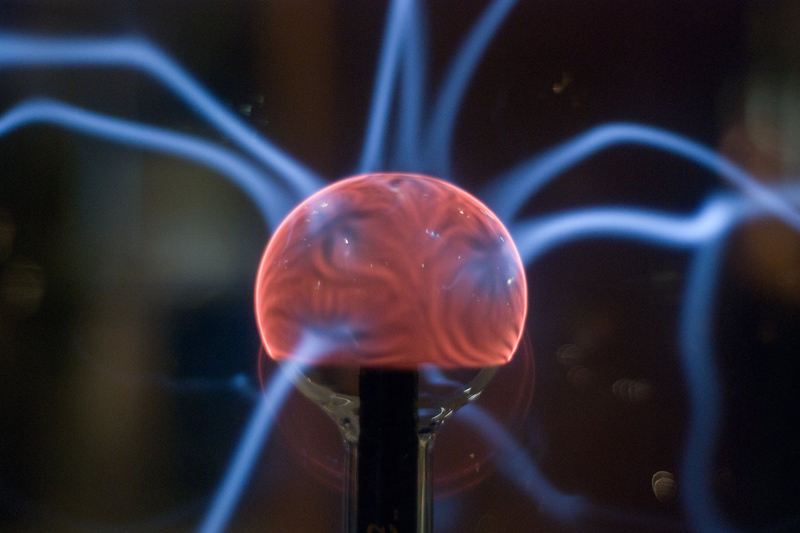 With the sexy new "Star Trek" movie from J.J. Abrams reminding us what we loved about the classic series, we thought we'd return to our Talent Profile series to focus on a true pioneer of the science fiction TV realm. Nichelle Nichols was one of the first females to ever be cast in a position of military rank, when she became Lt. Uhura in the 1967-1969 series--and just happened to be African-American to boot.

Nichols was born Grace Nichols on December 28, 1932 in Robbins, Illinois. She actually toured with stars like Duke Ellington and Lionel Hampton and appeared in several high-profile productions in Chicago and New York before being cast in "Star Trek" at age 32. Yes, she wore those tiny skirts like every other female in outer space--but nevertheless, she was Communications Officer on the Enterprise. Other women on the spaceship were often used as eye candy, but Uhura held her own against the men and was often calm and collected during emergencies.

The role of Uhura was a ground-breaking one, because Nichols was not in a major role playing a servant. Uhura became a role model for women of all colors. Dr. Martin Luther King, Jr. spoke with her on one occasion about the great work she was doing, In fact, King reportedly convinced her not to leave the show, as he was a fan, and she was performing a rival role. Whoopi Goldberg (Guinan on "ST: NG") cites the character as one of the reasons she chose show business as a career; NASA astronaut Mae Jemison cited the role as her inspiration for her career choice. Robert Heinlein in part dedicated his 1982 novel Friday to her.

Life wasn't easy for Nichols on the set. She was reportedly often the target of racial harassment. She was the only cast member not given a contract, and the studio even held back her fan mail. She felt her role lacked significance. Nevertheless, she was inspirational.

Who can forget the kiss Lt. Uhura and Captain Kirk shared in the episode "Plato's Stepchildren," often considered the first interracial kiss ever showed on TV? This, however, is not true, according to Nichols' Wikipedia entry--the honor goes to Sammy Davis, Jr. and Nancy Sinatra in 1967's "Movin' With Nancy," Even though it was caused by gods with mind-control power forcing the crew to entertain them, this scene was still groundbreaking, and caused protest as well as a good amount of praise. Another prime moment was during an episode where one character calls Uhura a "fair maiden." During rehearsals, Nichols quipped in response, "Sorry, neither." The powers-that-be loved the rebuttal so much they kept it in the final take.

After the series was cancelled in 1969, Nichols voiced Uhura in "Star Trek: The Animated Series," which allowed her to do some things she never got to do in the original show--such as take command of the Enterprise. She also worked with NASA to recruit female and minority personnel, served on the Board of Governors of the National Space Society and flew aboard NASA's C-141 Astronomy Observatory. Her project post-"Trek" included an autobiography called Beyond Uhura: Star Trek and Other Memories, two several minor film and TV roles and playing herself in "Futurama." More recently she appeared in a recurring role in "Heroes" in 2007. Her credits also include two albums; one was called Down to Earth, released in 1967, and Out of this World was themed around space exploration.

Nichols married Foster Johnson in 1951 and remarried in 1968, but neither marriage lasted. She has one son, actor Kyle Johnson. In her autobiography she claimed an extramarital affair with "Star Trek" creator Gene Roddenberry, and she co-wrote and performed a song at his funeral. She currently lives in Woodland Hills, California.

With a new "Star Trek" casting an alternate mythology into the universe, it's easy to lament the could-have-beens. Uhura could have been a truly great character, but she was a little before her time and just wasn't utilized in the best way. Assuming the "Star Trek" movie gets sequels, the new Uhura, played by Zoe Saldana, will probably get more action and better dialogue than the original one. Yet we'll always remember Nichelle Nichols and what she did--not just for science fiction, but for women and minorities around the world.





You Should Also Read:
Nichelle Nichols' IMDB entry


Related Articles
Editor's Picks Articles
Top Ten Articles
Previous Features
Site Map





Content copyright © 2022 by Helen Angela Lee. All rights reserved.
This content was written by Helen Angela Lee. If you wish to use this content in any manner, you need written permission. Contact Helen Angela Lee for details.