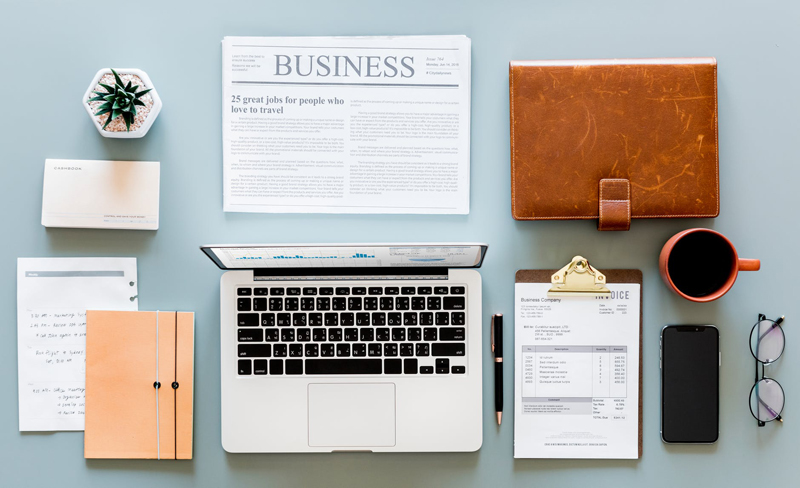 Few things can cause as many headaches as a seemingly endless stack of bills, all clamoring for attention. Paying bills can be a drag, especially when the process is a chaotic one, involving a hunt for checkbooks and stamps, worrying about paying on time, and making sure there's enough money in the bank to cover everything.

A few simple steps can go a long way toward making the task an easier and less painful one. Here's how to organize your bill paying.

Establish Bill Central
As with many tasks, paying bills is easier if the tools and supplies you need to do it are conveniently located in one spot. Take the time to create bill central: a spot to stash stamps, your checkbook, pens, and a folder or large envelope to store bills as they come in. When you're ready to pay, everything you need will be in one easy-to-find location.

Create a List of Bills
Knowing what bills you pay on a regular basis, when each one is due, and how you pay it (i.e., online, through the mail, or automatically through your bank) can help you stay on top of the payment process. Make a list of every bill you pay, whether weekly, monthly, or a few times a year, as well as when each type of bill is generally due (for example, toward the end of the month, at the start of each season, and so on); if the amount of a particular bill tends to stay the same from payment to payment, make a note of that, too. Keep your list with the rest of your bill-paying supplies.

Change When Bills Are Due
Once you've created your list of bills, you might find that your due dates are so scattered that you seem to be paying bills all month long, or that all of your bills are due around the same time each month. To avoid both of these fates, try calling the companies that bill you and ask if they'll change your payment schedule. Aim to balance your due dates throughout the month, with larger payments scheduled for times you're sure your bank account can accommodate them and smaller payments consolidated so you can make several of them around the same time.

Consider Online Bill Pay
If you don't already pay bills online, look into it. Not only does online bill pay save a few stamps each month, it can also limit the amount of mail you need to deal with, the number of papers you need to file, and the chance that a bill will be late or forgotten. Many banks now offer online bill pay services; check with yours to see what how the program works and what fees (if any) apply. Most companies (such as phone service providers and utility companies) will also be happy to bill you directly through e-mail and accept payments online.

Schedule Time to Pay and File
When your bill paying systems are in place, all that's left is to actually sit down and write out the checks (or make the online payments). Of course, this is precisely where the process breaks down for many of us. To ensure that you stay on track, schedule time in your calendar to pay your bills regularly (twice a month, say) and to file the bills once they're paid. Scheduling bill paying as a regular task will make it easier to deal with and will decrease the chances of missed or late bills.

Paying bills won't likely ever be anyone's favorite chore, but with a bit of planning and some organization, it can be a less stressful, less painful process. If it helps avoid late fees and charges, it might even pay for itself in the end.


Related Articles
Editor's Picks Articles
Top Ten Articles
Previous Features
Site Map





Content copyright © 2023 by Emily Wilska. All rights reserved.
This content was written by Emily Wilska. If you wish to use this content in any manner, you need written permission. Contact Kelly Jayne McCann for details.