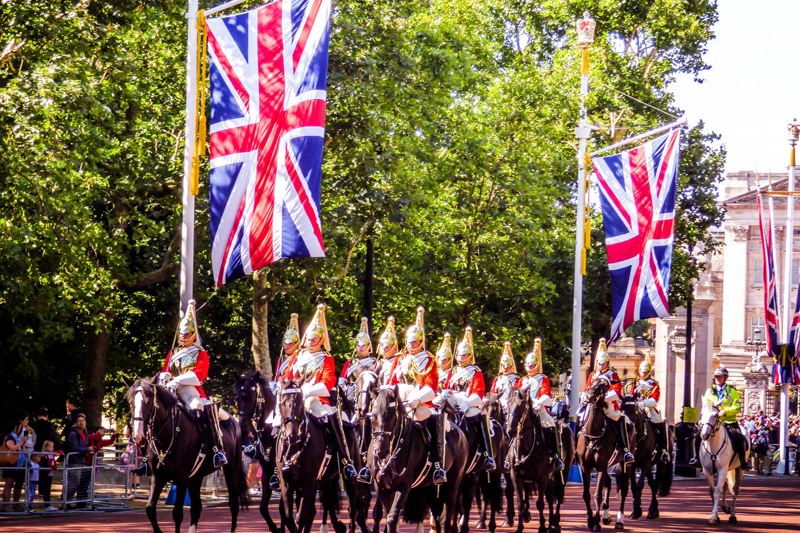 Tea is a British tradition, even though tea was first discovered far, far from England. Tea first became popular in England in the seventeenth century under the influence of Charles II's Portuguese wife, Catherine of Braganza.

Afternoon Tea

Afternoon tea is a dying tradition in England; usually served around four in the afternoon it is often associated with the more wealthy in society who had endless days when they could be at leisure rather than have to work. You will, however find many places in England where you can get a cream tea – tea with scones, cream and jam – in the summer months. In Oscar Wilde's play The Importance of Being Earnest a lack of cucumber sandwiches – another common accompaniment to afternoon tea – gives rise to some hilarious action.

Boiling Water for Tea

I found myself shocked to discover that many Americans did not have a kettle and would use microwaves for making hot drinks; to me the boiling of the kettle is part of the essential ritual of tea making. Or even better heating a kettle on a gas ring – these kettles let out a wonderful whistle when as the water begins to boil.

London Tea Auctions

The selection and buying of tea is a serious business. The first London Tea Auction took place in 1679, the last in 1998. These events were initiated by the East India Company who imported huge volumes of tea from India and China. Over the centuries the venue changed several times, but the auctions made London a tea emporium with teas shipped from all over the world.

Tea Grown in England

Tregothnan Estate in Cornwall, blessed by a temperate climate, both grows and makes teas. Their Earl Grey has been described by US blogger Geoffrey Norman as the most British Earl Grey ever.

Tea With or Without Milk?

It may be that whether you take milk with your tea depends on the type of tea you are drinking. I remember a colleague being shocked when they saw me put milk in Lady Grey tea, which they always drank black; yet they happily used milk with standard brands of tea such at PG Tips, Tetleys or Typhoo. The United Kingdom Tea Council recommend that if you make tea from a bag in a mug you should put the milk in after the water.

If you enjoy tea and you enjoy poetry the perfect book for you may be Distinguished Leaves – Poems for Tea Lovers.



You Should Also Read:
Dinner for One
Cheddar Cheese
Marmite - You Either Love It Or Hate It


Related Articles
Editor's Picks Articles
Top Ten Articles
Previous Features
Site Map





Content copyright © 2022 by Asha Sahni. All rights reserved.
This content was written by Asha Sahni. If you wish to use this content in any manner, you need written permission. Contact Sarah V Monaghan for details.