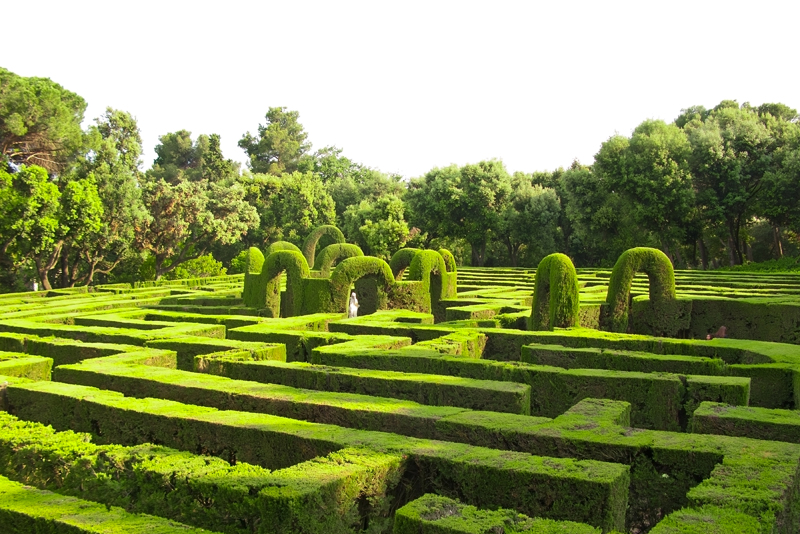 When we think of a typical English garden, we usually picture a colorful perennial border. Perennials are non-woody plants that come back year after year. The great advantage of perennials over annuals is that you only have to plant them once. Here's how to choose, plant and care for them.

Buying perennials

When deciding on which perennials to plant, consider the conditions they prefer. If you have a sunny garden, choose plants that like full sun. Don't try to put shade-loving plants in full sun. They may survive, but they won't be happy!

At the nursery, avoid plants that have yellow or wilted leaves. Look for strong stems with lots of leaves. Avoid plants that have black spots on their leaves (that may indicate a fungus that is impossible to get rid of). Read the plant tags to see if it likes sun or shade, moist or dry conditions. Ask questions. Most nursery workers are gardeners themselves and are happy to share knowledge about what works well locally. If you feel they are recommending something just to make a sale, go elsewhere.

If you really want an "instant" garden, then you'll have to buy plants in gallon size pots or larger. But you'll save money if you buy smaller plants and wait a year or two for them to get to their full size.

If you're looking for a specific variety of plant, you may have to order through the mail. It's generally best to buy from a company that's located in the general region where you live. Their plants will be hardy for your area and more likely to survive transplanting if your weather conditions are similar to where they've been grown. I've been buying from Bluestone Perennials in Madison Ohio for many years and have always been pleased with their plants and their service. Their perennials are small, but that translates into smaller prices too.

Planting perennials

It's best to plant perennials in spring or autumn. The weather is usually cooler then which will give the plants a better chance to survive.

Try to plant on a gloomy day rather than a sunny one. This will give the plant a chance to get used to its new home without being baked by the sun. Or, plant early in the morning when it's cooler.

If the pot is dry, water it an hour or two before planting. Trim off any fading flowers.

Place the pots in the garden and move them around until they look just right. Most plants have a "front" and "back". Be sure to turn each pot around until the "front" is facing where you'll be viewing it.

Be sure and give each plant plenty of room for expansion. The biggest mistake I see in people's gardens is that they plant things too close together. Follow the directions on the plant tag or do some research to discover how big each perennial will get.

Dig each hole about the same depth as the pot but about twice as wide. Most perennials like neutral soil (not too alkaline or acid) so amend your soil accordingly. Homemade compost is ideal.

Carefully remove the plant from the pot. If the root ball has a thick tangle of roots showing (meaning it's root bound), gently loosen the roots so they will have a better chance of spreading into the soil right away.

Place the plant in the hole and fill in around it with your amended soil. Make sure the final level of soil is at the same depth as it was in the pot.

Water well, adding a little more soil afterwards if the water washes some of the soil away. Plants with lots of foliage may block the water from reaching the roots, so be sure to get your watering can under the foliage so the water sinks down to the roots.

Here's a good rule of thumb on watering: water three times a week for three weeks after planting any new plant. After that, check once a week to see if it needs supplemental watering. Drooping leaves are usually a sign that it's not getting enough water.

A layer of mulch will help to retain moisture and reduce weeds.

Then sit back and enjoy your perennials!

You Should Also Read:
Easy to Grow Perennials
How to Plan an English garden border
Tips on Caring for an English Garden


Related Articles
Editor's Picks Articles
Top Ten Articles
Previous Features
Site Map





Content copyright © 2022 by Carol Chernega. All rights reserved.
This content was written by Carol Chernega. If you wish to use this content in any manner, you need written permission. Contact Carol Chernega for details.