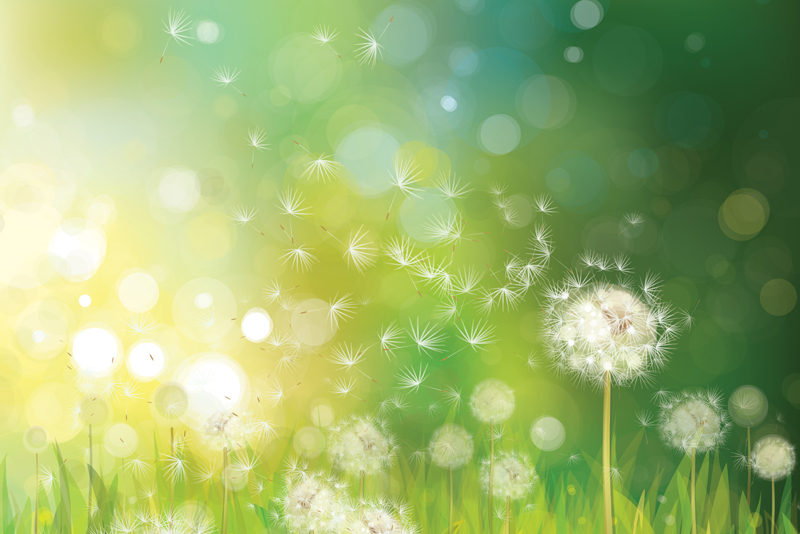 Allergy season is knocking at our doors. Your goal during allergy season should be to minimize your overall allergen exposure. Your workplace may be a source of potential allergens that can make your symptoms worse during this difficult time for allergy sufferers.

Think of yourself as a glass that can only hold a limited number of allergens before symptoms are triggered. An individual with a full glass when allergy season arrives is going to have lots of symptoms.

Allergens come in many forms and often what could be contributing to your "full glass" is in your workplace. Today's office buildings are sealed up tightly to minimize energy loss but consequently, these structures have inadequate air circulation. Allergens and irritants fill the air with no place to go.

Your office/workplace could be harboring allergens, such as pollens, dust mites, mold spores and even animal dander, brought in by workers who have pets at home. Irritants that make your allergies seem worse could include cigarette smoke, chemical residues from cleaning solvents and fiberglass particles.

Be a detective to determine what in your workplace may be adding to your allergies. Is it a co-worker's perfume? Are there cigarette smokers who gather in a particular area to smoke? Are there cleaning products being used that contribute to your allergies? Could an improperly serviced air conditioning system or office plants be the source of mold spores? Check with co-workers to see if they are having any problems. If so, it could be poor ventilation or some substance used in the building.

Certain occupations have built in allergy concerns. Industrial workers handle paints, chemicals, solvents and plastics that are known allergen/irritants. Beauticians are around chemicals from hair dyes, perms and other products. Medical professionals can become sensitized to latex from constant exposure.

Keeping a log may help you determine where and why your allergies seem to get worse. Ask yourself when do your symptoms start and when do they stop? Is it your office/workplace, home or car? Do symptoms seem worse in a particular area of your home or workplace (e.g. the lunchroom)? Next, try to figure out the cause. For instance, maybe you need to keep the windows closed in your office, home or your car when you are driving. Hopefully, your data will provide you with answers and relief from allergy symptoms. If not, take your information to your doctor or other professional for help.




Related Articles
Editor's Picks Articles
Top Ten Articles
Previous Features
Site Map





Content copyright © 2018 by Sheree Welshimer. All rights reserved.
This content was written by Sheree Welshimer. If you wish to use this content in any manner, you need written permission. Contact Sheree Welshimer for details.