Helping Children Accept Difficult Teachers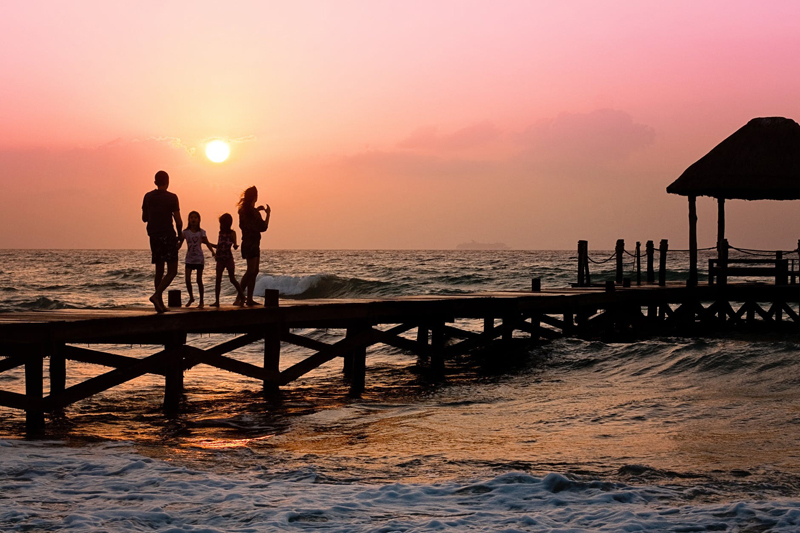 Luck of the draw assigned my son to spend his entire second-grade year with a teacher who had a city-wide reputation for yelling. Knowing that personality would not work with this particular child, I approached the principal during the summer about changing his teacher. I was honest with him in my reasons. The principal refused. "We can't let parents pick the teachers for their children. If we did," he said, "we would have some classes completely overloaded and others with no children in them."

Being in a rare 'blunt' mode, I responded. "Well then, if some classes would be full and others empty, I'd want to know why, wouldn't you?" He squirmed but said he could not pull my son without hurting the teacher's feelings. While I understood his concern I also told him if the teacher's reputation preceded her and was undermining the community's confidence in her, he should consider telling her precisely why she was losing students. The principal finally moved my son.

A few years later my daughter was assigned that same teacher. Though I was not thrilled, I knew this child could handle the year so I stayed quiet. As the year progressed, though, I began to doubt my decision. My cheerful daughter started to wake each morning feeling sick. I tried to talk to her about the teacher and encourage her, but she still struggled with her enthusiasm for school. One morning, about two months into the school year I found her sitting on the hall floor, sobbing. I knew exactly why. I sat down beside her and, after praying silently, I asked, "Do you know why Mrs. D yells so much?"

She sniffed and shook her head.

"Because she's old school."

The strange phrase made my daughter laugh. "What does that mean?"

"It means she was taught to be a teacher years ago when all teachers were supposed to stand in the front of their class and talk loud enough that everyone, even way in the back, could hear. She's not yelling, she's just talking really loud."

It was a dumb explanation, or so I thought. About a week later I got a call from Mrs. D. who said, "Your daughter told me you explained why I yell all the time. She said it's because I'm old." Oh chagrin! My embarrassment faded some when the teacher laughed, "I've never been told that before."

By the end of the year, Mrs. D had almost stopped yelling. She became my daughter's favorite teacher and the two got along fabulously.

So what can you do if your child is struggling with a teacher? Here are some tips.

First, always pray. Ask God for help in understanding the situation.

Second, honestly assess the situation. Ask is it really the teacher's fault or your child's? Growing up, I complained to my mother that my third-grade teacher didn't like me. Mom believed me. A year later I complained that my fourth-grade teacher didn't like me. She was a bit harder to convince this time, but I finally succeeded. During my fifth-grade year I lamented how unfair this teacher was toward me. At that point my mom, a teacher herself, stopped me in my tracks. "You can convince me one teacher doesn't like you and maybe even that a second teacher doesn't like you, but if a third teacher in a row doesn't like you then the fault must be yours, not the teachers'."

If your child is having a difficult time getting along with most of his teachers, be willing to look at your child. If necessary, help your child modify his behavior.

Third, listen to your child. Encourage them to tell you how they feel, not just what happened. Ask questions and listen to their answers. You may find out the initial complaint really isn't the true problem.

Fourth, after you know what the problem is talk to your child about ways they can improve the situation. Can they ask the teacher to let them change desks or do something different? Ask your child them for their ideas on what they can do to help get along with the teacher, then ask them to try it. Check back with them each day.

Fifth, discuss why it is important they have proper behavior in class. I tell my children all the time that it doesn't always matter what the teacher does, but it always matter what they do. If their teacher wants them to stand beside their desk until morning announcements are over, then they need to stand--even if they think it's dumb. As long as the teacher isn't asking them to do something inappropriate, they need to learn class rules and behave appropriately. People and rules will change throughout their lives...from home to jobs to communities. Learning to change, comply and succeed in new environments and with different people is a skill they will need for life, and it starts in the classroom.

Sixth, encourage and compliment your child each day. Find out what good things they did and thank them for behaving that way. This helps them identify good behavior.

Seventh, if problems continue, visit directly with the teacher but do not tell your laments first. Explain briefly why you are visiting with them and ask to hear their side. They will appreciate your willingness to listen and you may see a very different situation when they are finished.

Eighth, if all else fails you may have to go to the principal. Do not do this often or the principal will consider you a whiny parent and stop listening. But, in some cases, it is appropriate.

With a parent's help, children can learn to get along with difficult teachers. Just remember to pray, listen carefully, closely monitor the situation, offer praise, advice and, only if necessary, appropriate intervention. They are learning more than reading a writing in school. They are learning important life skills.


Related Articles
Editor's Picks Articles
Top Ten Articles
Previous Features
Site Map





Content copyright © 2022 by T. Lynn Adams. All rights reserved.
This content was written by T. Lynn Adams. If you wish to use this content in any manner, you need written permission. Contact Jamie Rose for details.