Interview - Louise Jameson, Doctor Who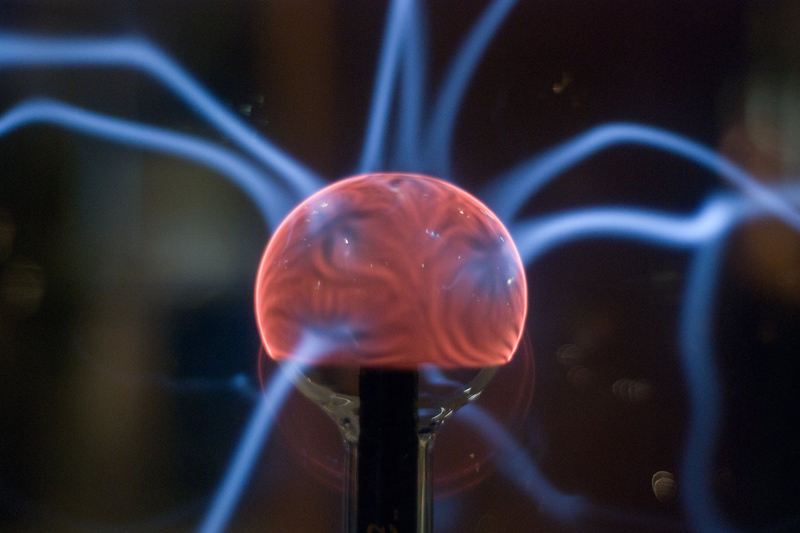 In the first part of our interview with actress Louise Jameson, which took place at the Chicago Tardis convention on Thanksgiving weekend 2010, we discuss her "Doctor Who" role as warrior of the Sevateem Leela, who accompanied the Fourth Doctor Tom Baker on some of his most memorable adventures. In later installments we'll discuss her other work and her convention experiences.
Q. I've heard you talk about working with Tom Baker and the directors as not necessarily a good time, and I was wondering if you'd say your actual experience on the set was negative or positive overall?
Louise Jameson:
It's very difficult to be black and white about it. It was an extraordinary experience and the techies were all really, really lovely, and Tom was very difficult to work with. We're very very good friends now and he's mellowed with age so I don't want to sit here and list everything he did wrong. He's been very generous with his apologies and they're fully accepted, so I draw a line under it. I would say that I would have stayed in it longer had we got on better.
Q. What would you say that you learned from being on the show?
Louise Jameson:
I learned television technique in a hurry, that's for sure. I learned how to hit a mark, and find a light, and find the lens, and not shadow my fellow actor. It was a really good master class in television technique. And, of course, because there was no such thing as computer-generated images, we had to accommodate all those special effects and sometimes it would require standing stock still for 15 minutes. The discipline of that--you'd be laughed at if you were asked to do that now. And the whole CSO stuff--the color separation overlay where you work in a blue screen--yes, I hated all that. I reacted to things that weren't there, and climbed stairs that weren't there. In "Underworld" we did that and I don't think that one quite worked because of the whole technology.
Q. What was it like bringing Leela to life, from a character that was laid out to you in a script to a "real" person on TV?
Louise Jameson:
I think when Bob Holmes wrote for Leela, and Chris Boucher, my job was done. I think the most difficult thing was when the writers came with an adventure and they squeezed the characters into it, as opposed to taking the characters and having their relationship develop whatever the adventure was going to be. Do you know what I mean? When I was written for as "The companion" and said "What is it, Doctor,"--there's only so many ways you can interpret that. But with someone like Bob writing, he brought in the animal instinct. And the fact was that Leela was very intelligent; she was just uneducated, and he acknowledged that in his writing.
Q. Did you find her a challenge to play, especially in the beginning?
Louise Jameson:
I was quite nervous. I was quite nervous at the costume--I wasn't expecting that costume. But the guys, they were so kind, without being chauvinistic. They were just very complimentary and made my life easier than it could have otherwise been. So that side of it made me nervous. But I've always been--oh God, it sounds arrogant, I don't know how to say it--I've always known I'm a good actress. I can rise to the challenge of virtually any script, I think. And I'm very well trained. I did two years at the Royal Academy of Dramatic Art and almost immediately three years with the Royal Shakespeare Company, which continued the tuition. We had sonnet classes and movement classes and voice classes. So I've got a really good classical training behind me, and I think if you've got that, you can apply it to any script. I also teach, and I think when you teach you're on your mettle because you don't want to give your students the wrong information. So you're constantly redressing your own attitude and approach to your work.
Q. Leela's very different from Shakespeare, at least outwardly.
Louise Jameson:
She is, but she's heightened, isn't she?....I made an absolute decision to not abbreviate any of her words, so she always went, "would not, could not," never "wouldn't, couldn't" just to give her that slightly otherworldy, old-fashioned feel, because she was descended from human beings so they would have developed slightly differently from the way Earth's human beings would have done. We made those decisions right at the very beginning. And, as with any character, I found an animal to base her on, which was my then-dog, who would do that thing of cocking the head. And the little girl who lived upstairs called Sally; she was three when I got the job and I based a lot of it on her. I watched her body language, [made Leela] childlike because the doctor is such a professor--Professor Higgins, really, to Leela's Eliza Doolittle. In "Talons of Weng Chiang" that story was plagiarized and exploited. I wish they'd done more of that.
When I played Portia [Shakespeare's "Merchant of Venice"] or Rosalind in "As You Like It," I would still look for the animal and look for somebody else's body language and listen to the musicality of the language so the same does apply. And I think if you're working with a not-quite-so-good contemporary script, to apply all those classical techniques lifts it off the page in a way that approaching it just as if it was a telephone call wouldn't. Does that make sense?
Q: I heard (writer and script editor) Terrence Dicks say at this convention that in his view, the companions were always meant to be saved by the Doctor. But clearly that started to change in the '70s and '80s and I was wondering how you saw Leela in terms of that environment?
Louise Jameson:
Well she has to be a cipher. You need somebody there to go, "What is it, Doctor?" so that the Doctor can then explain through the companion to the audience rather than having to talk to himself all the way through. So the companion is a device, but it's really interesting to see how that has developed politically from the '60s through to the present day. I'm not sure about the sex, the snogging and the flirting--it's very different. But maybe that's just me being old-fashioned. I do think it's got to move with the times and the viewing figures are through the roof.


Related Articles
Editor's Picks Articles
Top Ten Articles
Previous Features
Site Map





Content copyright © 2019 by Helen Angela Lee. All rights reserved.
This content was written by Helen Angela Lee. If you wish to use this content in any manner, you need written permission. Contact Helen Angela Lee for details.