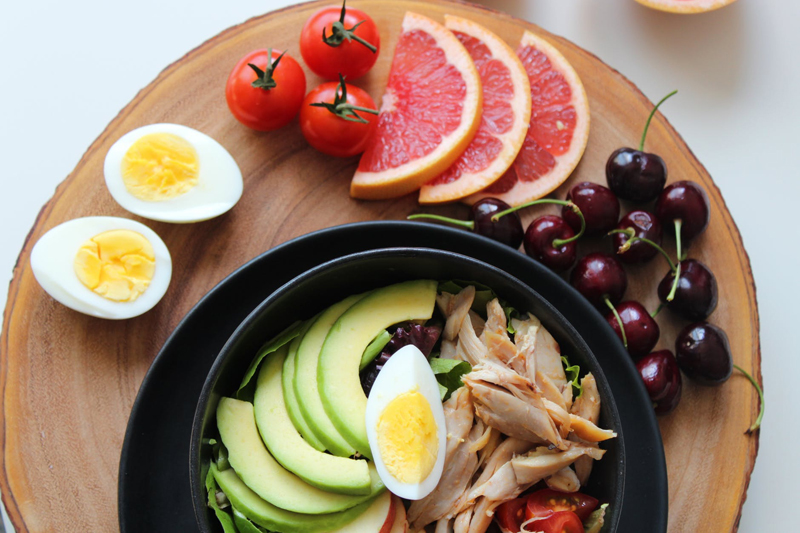 I'm normally not a fan of scale-watching. It's more important to be healthy and fit than to weigh some magical number. But regular weighing is critical for keeping your weight under control.
The human body can't gain 20 pounds in a single day. It's simply not possible. So the way that we all gain weight is in slow, regular increments. If we wear baggy clothes, we may not even notice much as that weight slowly adds up.
Say that as you graduate college and stop exercising as much, your weight slowly increases. Over a few years, you put on an additional 24 pounds. That is THREE full gallons of water that you are now lugging around with you. I bet if I handed you three gallon-jugs of water and told you to carry them around with you all day, you would notice that weight! But because body fat weight is added slowly, over time, all you notice is the weariness. You know you just don't have as much energy as you used to, and that it's harder to get motivated to do things. But you put it off to workload and aging. You don't stop to think that this extra fat you're carrying is having such an impact on your entire life.
The way to cut this process off at the root is to keep track of what your weight is. I'm not talking about micro-managing every single day and obsessing over single pounds! We all gain and lose up to 5 pounds as we drink water, eat food, and exercise. That's very normal.
But if you get 10 pounds past your target weight, it's time to take action. Cut out the sweets and sodas. Add some walking into your daily lifestyle. It's those easy steps that will get things back under control before you become obese and have serious health problems.
I highly recommend getting a scale that measures not only weight but also body fat. Muscle is heavier than fat is, so it can easily be that you are "heavier" but that it is a HEALTHY weight because that weight is your muscle.
NOTE: Some people write me in a panic because they gained 3 or 4 pounds in a given day and they think they somehow gained that all as fat. Usually what this means is you drank a lot of water and just haven't peed it out yet - or maybe you ate a very dense meal and it is still being digested. Low carb is a LONG term weight loss plan that lets you lose weight each week at a nice steady rate. You can never obsess about how much you have gained or lost in a given day or two. It isn't reasonable with how your body digests things. Keep eating healthily, keep drinking a lot of water and taking your vitamins. By optimizing your digestion and your metabolism, you'll see the actual FAT weight drop each week.
If you really want to see the details of how this works, get yourself a scale that measures your fat percentage. These are cheap and they will show you EXACTLY how much of your body is fat and how much is "other stuff". This will help make it clear to you that you are losing fat even if you are "gaining weight" that day because of how your digestion is going.
Overweight Walking Information
Recommended Scales
Lisa Shea's Library of Low Carb Books


Related Articles
Editor's Picks Articles
Top Ten Articles
Previous Features
Site Map



Follow @LisaLowCarb
Tweet





Content copyright © 2023 by Lisa Shea. All rights reserved.
This content was written by Lisa Shea. If you wish to use this content in any manner, you need written permission. Contact Lisa Shea for details.