The New Adventures of Wonder Woman Episode Guide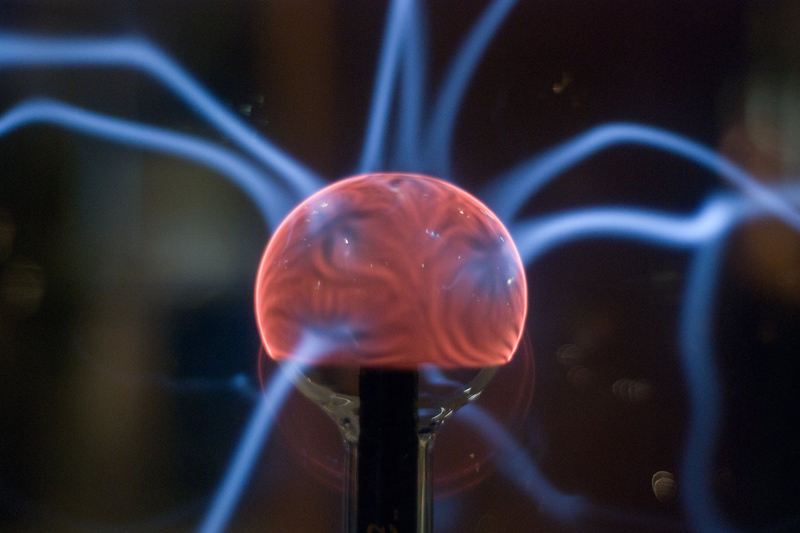 Editor's note: Here's an article from our archives, updated for 2010.
Of all the DC superheroes, Wonder Woman was the one who most appealed to little girls from my generation, growing up in the 1970s and introduced to her both in "The New Adventures of Wonder Woman" from 1974-1979 and in the Saturday morning cartoon "Super Friends," where she and her invisible jet fought for truth, justice and the American way alongside her DC comrades Batman and Superman. The following is a guide to the series starring Lynda Carter as the eponymous heroine.
The DC heroine's TV journey began with a movie simply called "Wonder Woman" from 1974, starring Cathy Lee Crosby, which premiered on ABC as a Tuesday Movie of the Week. Critics said her heroine bore little resemblance to the Wonder Woman of the comics and the boring plotline didn't help. ABC tried again with Lynda Carter; and the new series, called "The New Adventures" to distinguish it from the original movie, also deviated quite a bit from the comic-book version. It was set in World War II, a period piece that proved expensive to film; when CBS took the show over the following season for that reason, it moved the time frame to the present-day. Diana Prince returned to the U.S. and there met the son of her original friend, Major Trevor (Lyle Waggoner). The show lasted two more seasons and was said to have been cancelled so that CBS could focus more on its sitcom offerings.
Please note that some other guides refer to the show has having aired over four seasons rather than three. This is because the pilot and the first few episodes aired many months ahead of the later season one episodes, which began in fall 1976, and are sometimes considered to be a season of their own.
First Season - ABC Network
"The New Original Wonder Woman"
Timeframe: World War II

This title was specifically chosen to distance the Lynda Carter series from the Cathy Lee Crosby version.
11/07/75 - "Pilot"
Steve Trevor, a war hero, is shot down in the Bermuda triangle, ending up on Paradise Island. The Amazons inhabiting the island choose Wonder Woman as the winner of a contest designed to pick one of their own to go to America and help fight the Nazis with Steve.
04/21/76 - "Wonder Woman Meets The Baroness Paula Von Gunther"
Major Trevor is accused of sabotage, and Wonder Woman must prove his innocence.
04/28/76 - "Fausta, The Nazi Wonder Woman"
Wonder Woman meets the Nazi version of herself.
10/23/76 - "Beauty On Parade"
A beauty contest is the coverup for a sabotage ring, and Wonder Woman must infiltrate it. This episode marks the first use of the flash of light as Diana "spins" into Wonder Woman. Special Guest: Dick Van Patten.
11/06/76 - "The Feminum Mystique - Part 1"
The first jet plane is being secretly produced, and Wonder Woman receives a visitor from Paradise Island. Special Guest: Debra Winger.
11/08/76 - "The Feminum Mystique - Part 2"
Nazi invaders challenge Wonder Woman. Special Guest: Debra Winger.
12/18/76 - "Wonder Woman vs. Gargantua!"
Wonder Woman battles a powerful circus age that's been secretly trained by the enemy to kidnap a U.S. informant. Special Guests: Robert Loggia John Hillerman.
12/25/76 - "The Pluto File"
Wonder Woman must capture an enemy who has bubonic plague, and who is attempting to steal an inventor's earthquake machine.
01/08/77 - "Last Of The Two-Dollar Bills"
Nazis are intent on destroying America´s economy by replacing monetary overseers with look-alike agents and introducing a bevy of counterfeit bills.
01/15/77 - "Judgment From Outer Space - Part 1"
An alien from another planet comes to Earth, and teams up with Wonder Woman to help save our world.
01/17/77 - "Judgment From Outer Space - Part 2"
Wonder Woman must prove that the human race is worth saving, by saving an alien from outer space.
01/22/77 - "Formula 407"
A secret formula that makes rubber as strong as steel is stolen by the Nazis and Wonder Woman leaves the country in pursuit.
01/29/77 - "The Bushwackers"
Wonder Woman faces rustlers in Texas, with help from orphans. Special Guest: Roy Rogers.
02/16/77 - "Wonder Woman In Hollywood"
Wonder Woman and Wonder Girl uncover wrongdoings in Tinseltown, where GIs are being kidnapped.
Second Season - The Series Moves To CBS
Timeframe: The 1970s

09/16/77 - ´Pilot´ - "The Return of Wonder Woman"
Wonder Woman decides that she must again leave Paradise Island to fight evil, and to help keep the secrets of her island home.
09/23/77 - "Anschluss ´77"
Wonder Woman and Major Trevor fight Nazis on a small island.
09/30/77 - "The Man Who Could Move the World"
Wonder Woman meets a Japanese man with special powers who seeks revenge for what happened to him during World War II.
10/07/77 - "The Bermuda Triangle Crisis"
A plane disappears over the Bermuda Triangle, and Wonder Woman must protect Paradise Island as the investigation takes place.
10/14/77 - "Knockout"
Terrorists plan to kidnap Major Trevor and other members of the Government. Special Guests: Ted Shackleford and Jayne Kennedy.
10/21/77 - "The Pied Piper"
Wonder Woman fights an evil rock star. Special Guests: Martin Mull and Eve Plumb.
10/28/77 - "The Queen And The Thief"
In the country of Malakar, the queen´s jewels have been stolen. Can Wonder Woman find the gems and the thief?
11/11/77 - "I Do, I Do"
Wonder Woman goes undercover as a bride on her honeymoon at a health spa.
11/18/77 - "The Man Who Made Volcanoes"
Will the world be destroyed by volcanoes made by an evil man? Special Guest: Roddy McDowall.
12/02/77 - "Mind Stealers From Outer Space - Part 1"
Wonder Woman teams up with an alien to save the world.
12/09/77 - "Mind Stealers From Outer Space - Part 2"
Wonder Woman learns that evil aliens are after the best minds in America. Can she conquer them?
12/30/77 - "The Deadly Toys"
Christmas brings a new challenge for Wonder Woman - evil toys. Special Guest: Frank Gorshin.
01/06/78 - "Light-Fingered Lady"
It takes a thief to catch a thief, so Wonder Woman becomes one herself.
01/20/78 - "Screaming Javelins"
Olympic athletes are in danger, and Wonder Woman must stop a kidnapping plot.
02/03/78 - "Diana´s Disappearing Act"
Can lead really be turned into gold, or is a magician pulling a fast one that will have bad consequences on the world?
02/10/78 - "Death In Disguise"
Wonder Woman foils a hit man as she saves a computer and a famous industrialist.
02/17/78 - "IRAC Is Missing"
Who is stealing the memory banks of the world´s most powerful computers?
03/03/78 - "Flight To Oblivion"
A United States Army colonel has gone over to the other side, and is out to destroy our Air Force´s test plane.
03/10/78 - "Seance Of Terror"
Problems with a peace conference require Wonder Woman´s help, and a seance scam is uncovered.
03/31/78 - "The Man Who Wouldn´t Tell"
A special explosive is accidentally created, and Wonder Woman must now destroy it. Special Guest: Gary Burghoff.
04/07/78 - "The Girl From Inlandia"
Wonder Woman learns that a 12-year-old girl from another planet has come to Earth, and she has extraordinary powers.
04/21/78 - "The Murderous Missile"
A scientist and his creation, a special missile, threaten world safety.
The Third Season - CBS
Timeframe: The 1970s
09/22/78 - "My Teenage Idol Is Missing"
A pop superstar is kidnapped before a concert, and his twin brother takes his place; Wonder Woman must find the young musician quickly. Special Guest: Leif Garrett.
09/28/78 - "Hot Wheels"
Classic cars are being stolen, so Wonder Woman goes undercover to break up the ring of thieves.
10/06/78 - "The Deadly Sting"
Football athletes are being implanted with devices that allow others to control their movements, thus changing the odds of bets placed on them.
10/13/78 - "The Fine Art Of Crime"
Statues in museums turn out to be real live humans in suspended animation.Special Guests: Gavin MacLeod, Ed Begley, Jr.
10/20/78 - "Formicida"
Wonder Woman finds herself facing a very unusual ant creature; she also deals with a pesticide threat.
10/21/78 - "Disco Devil"
A mindreader is finding government secrets in people's minds, until another person appears on the scene who has the power to stop him. Special Guests: Wolfman and Jack Russell Johnson.
11/10/78 - "Time Bomb"
Danger arrives from the year 2155, bringing a radioactive threat to our existence. Special Guest: Joan Van Ark.
11/24/78 - "Skateboard Whiz"
Diana´s goddaughter gets caught up in a blackmail scheme that threatens to turn Santa Corona into a gambling town.
12/01/78 - "The Deadly Dolphin"
A dolphin has been trained and armed to destroy an oil tanker, causing an oil spill in the Pacific off the California coast.
12/15/78 - "Stolen Faces"
A plan is uncovered to steal the jewels from rich party patrons, using the guise of Wonder Woman herself.
12/22/78 -"Pot O´ Gold"
Wonder Woman must break up a counterfeiting plan hatched by a small time crook.
12/29/78 - "Gault´s Brain"
Can the brain of a powerful man be put into the body of an athelete? Scientists plan to do so, but Wonder Woman must stop them.
01/12/79 - "Going, Going, Gone"
A warhead is up for auction on the black market. Can Wonder Woman stop the sale?
01/29/79 - "Spaced Out"
Diana tries to catch a thief, but sci-fi fans are getting in her way.
02/02/79 - "The Starships Are Coming"
Will the Air Force fire a nuclear missile when they shouldn´t? Can Wonder Woman stop them?
02/16/79 - "Amazon Hot Wax"
Diana poses as a pop singer to investigate extortion in the record industry. Special Guests: Rick Springfield and Judge Reinhold.
02/19/79 - "The Richest Man In The World"
Wonder Woman must block the sale of a missile guidance system.
03/10/79 - "A Date With Doomsday"
A virus is stolen from a laboratory, and Wonder Woman must find it before it wreaks havoc on the planet.
03/17/79 - "The Girl With The Gift For Disaster"
A girl named Bonnie Murphy seems to draw disaster her way, which interferes with a robbery plan. Wonder Woman tries to help her.
05/28/79 - "The Boy Who Knew Her Secret - Part 1"
A boy catches Diana in the act of changing into Wonder Woman.
05/29/79 - "The Boy Who Knew Her Secret - Part 2"
A small town boy knows her secret identity, but aliens are invading, and Wonder Woman must fight them.
08/28/79 - "The Man Who Could Not Die"
Wonder Woman teams up with an invulnerable man.
09/11/79 - "Phantom of the Roller Coaster - Part 1"
Diana goes undercover as a double agent, and meets a man selling government secrets.
09/24/79 - "Phantom Of The Roller Coaster - Part 2"
An accident at an amusement park requires Wonder Woman´s assistance.
You Should Also Read:
The New Adventures of Wonder Woman at IMDB


Related Articles
Editor's Picks Articles
Top Ten Articles
Previous Features
Site Map





Content copyright © 2023 by Helen Angela Lee. All rights reserved.
This content was written by Helen Angela Lee. If you wish to use this content in any manner, you need written permission. Contact Helen Angela Lee for details.