Ugg Boots Are Ineffective Fashion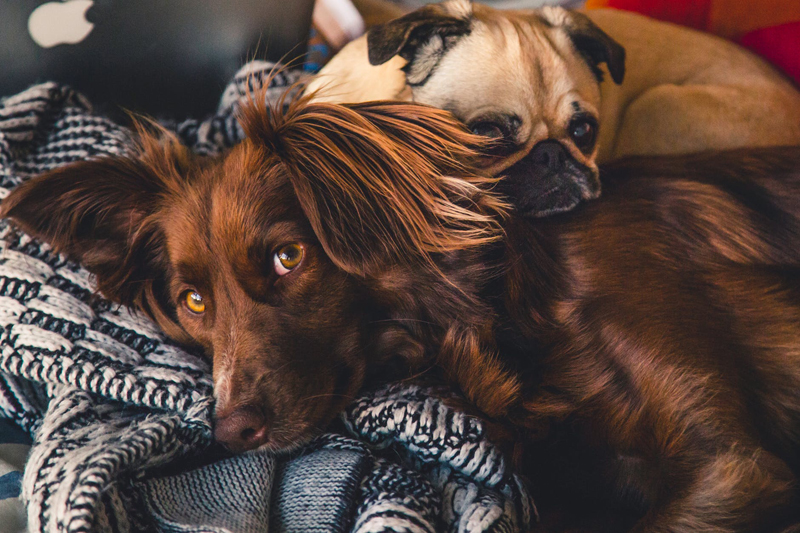 The fur and skins of Raccoon Dogs are sold commercially as
Murmansky Fur
, when it is acknowledged as animal fur by the fashion industry, and it is used worldwide. Consumers best know it as "faux fur," which is supposed to mean artificially generated fur that does not derive from an animal. In 2008, the Humane Society of the United States filed a complaint with the Federal Trading Commission. The Humane Society stated that 70% of clothing items labeled as faux fur were actually made out of Raccoon Dog fur. This misleading labeling practice is a direct deception to those consumers who are conscientious shoppers.
Within the boot fashion industry, consumers spend their hard earned money on items such as Ugg boots, made in Australia. Ugg boots and similar knockoffs, give the appearance of warmth, but ultimately do not provide adequate protection from cold weather conditions. In addition to selling insufficient protection for profit, these manufacturing companies support the destructive procedure of skinning Raccoon Dogs while they are still alive. This inhumane, barbaric practice is hardly an honorable death for a species of mammal that has existed longer than humans and has shown its perseverance by surviving some of the most environmentally challenging times on Earth.
The Raccoon Dog is the single surviving mammal species of the
Nyctereutes procyonoides canidae
family. Its heritage on the planet dates back 10 million years. All other Nyctereutes species died out in the last Ice Age of the Pleistocene epoch. The Raccoon Dog has outlived such notable species as the Saber Tooth Tiger, Hairy Mammoth, and the largest canid of the period, the Dire Wolf.
The human label of Raccoon Dog is misleading, as the animal is genetically unrelated to the raccoon. Its title derives from its short legs and signature raccoon mask around the eyes. The animal's actual ancestry dates back to one of the earliest blueprints from which other species of dog found in our societies evolved. This original model of candid displays a greater level of sophistication than most of its genetic offshoots. Raccoon Dogs are monogamous and both males and females put greater focus on rearing their young than they do on maintaining a pack mentality.
Raccoon Dogs are indigenous to East Asia. Annually, China fur farms are responsible for the breeding and live skinning of approximately 1.5 million Raccoon Dogs. Regardless of a person's perspective toward wearing fur, it is universally poor policy to expose any animal to the unimaginable horror, pain, and suffering of being skinned alive. Since these farms appear content in their practices, the only way to get them to change is to put the power of consumer opinion into action. This is done through consumer awareness. Aside from the suggestion of not purchasing any fur items, real or "faux," here are some sound ideas on how to stay warm and cruelty-free.
A productive solution is found when we examine how to successfully survive the extreme weather conditions of Antarctica. Here is a look at how to survive the coldest weather conditions on the planet and remain cruelty-free to animals.
Full Body Protection:
Look for a good pair of thermal Long-sleeved Long Johns. A bulk of thermals are made out of a material called "Polar fleece." This material was invented in 1979 and is made up of synthetic fibers that allows moister to stay away from the skin, keeping the body temperature warmer. Other effective thermal Long Johns incorporate blends of cotton and wool with synthetic fibers.
These under garment options do not require the slaughtering of animals. To obtain wool from sheep involves shearing. This method allows the animals to live full lives, while assisting humankind with a means of staying warm.
Upper Body Protection:
Put a heavy wool sweater over the Long Johns. The correct coat selection is second only to proper boots, as it covers the largest portion of the body from the elements. 3 in 1 waterproof jackets are fantastic for sealing in body heat. Look for a fun, fashionable, fur-free alternative that allows the hood to tuck neatly inside the collar when it is not needed. The jacket layers are made up of waterproof vinyl with a detachable fleece jacket and nylon lining. For optimal warmth, look for a jacket that offers draw cords to tighten the hood and the hem of the jacket, in addition to adjustable cuffs. The pieces can be disassembled and worn independently or combined to provide maximum warmth against inclement weather.
Head Protection:
A balaclava, also known as a face-mask, is worn. Cruelty-free materials used consists of cotton, neoprene, wool, and polar fleece. A quality face-mask should extend downwards over the neck.
Neck Protection:
A thick wool scarf will work providing the scarf is tucked inside the jacket and not exposed to the elements. When a scarf made purely of wool or fur is exposed to moisture and cold air temperatures it can leach heat, which makes the body prone to ailments from exposure. Ideally, you want a waterproof synthetic blend scarf. Think of neck protection along the lines of needing a shower curtain to keep the bathroom floor dry.
Eye Protection:
A pair of sunglasses that fully covers the eyes and has side guard protectors for calm days. For windy days get a pair of goggles that fit firmly against the face, readily found in any ski shop. The objectives of eye wear are to fully seal the body from the elements and prevent blindness from exposure.
Hand Protection:
Wear a thin garden glove and put waterproof thermal fleece-lined sub-zero or heated gloves/mittens over-top. Ideally, you want the glove to cover past the wrist with the option of tightening at the cuff. Heated glove models either use batteries or heat packs. A rechargeable battery kit saves on expense and is more environmentally responsible.
Lower Body Protection:
Look for insulated pants that are made of a synthetic blend of pile fibers and fleece. Insulated pants effectively retain body heat and are waterproof to keep legs dry. Fleece is a specially processed wool that is obtained by shearing. Its effectiveness outlasts that of goose feathered down filling and is cruelty-free.
Feet Protection:
The most effective way to keep feet warm is by keeping them dry. Put on a pair of thin socks covered with one or two pairs of wool socks and wear a pair of Knee-high Wellington boots (Wellies), also known as rubber boots. These boots have been in use since 1853 with tremendous success. They are waterproof rubber blended (Pvc) boots that come in an assortment of designs. The correct boot is the most important item to keep the body warm, as the feet are always touching the earth.
Modern day fashion practices are counterproductive to effective foot protection. Misinformed, a majority of consumers purchase winter foot protection by their looks, rather than their effectiveness. A fur-lined boot looks warm. Therefore, it must be warm. The fashion industry takes advantage of this tremendous miscalculation. What is being purchased is the illusion of warmth at the expense of animal lives. Designer fur-lined boots cannot accomplish the same effect as Knee-high Wellies for a number of important reasons. Designer boots are commonly cut to impractical lengths that do not protect the feet and calf muscles. They also suffer from inherent moisture retention issues. Fur-lined boots, like Uggs and faux fur knockoffs, are harmful because snow, sleet, and slush are able to saturate the fur inside the boots. The fur retains the cold moister allowing it to soak through and penetrate the skin, leaching body heat. The trapped moisture then starts to freeze from the cold air temperatures creating exposure issues.
For large sections of the global population, this amount of insulation from cold weather may be considered excessive, which is the point. When explorers of Antarctica can survive such extreme temperatures without having to wear the skins and furs of animals, then so can we all. Mix and match from the above suggestions to create the ideal warmth for your given environment.
The growth of humankind's positive ingenuity has allowed us the opportunity to stay protected during cold winter months without needlessly sacrificing animals. The key is consumer awareness on how to make the appropriate choices for effective fashion that is also humane. The fashion industry will not continue to produce fur products if it is unprofitable. This gives consumers unprecedented control over how items are made, when properly informed.
For those interested in telling major manufacturers to stop supporting the negative corporate practices of Asia's inhumane fur farms, which are supported by the production of clothing items like Uggs, sign the
Cruelty-Free Clothing Initiative
.
The Conscientious Shopper
: Learn more about fun fashion Wellies. Keep your feet protected while remaining cruelty-free towards animal life.
You Should Also Read:
Feather Weave for Hair is Fowl


Related Articles
Editor's Picks Articles
Top Ten Articles
Previous Features
Site Map



Follow @WildlifeWelfare
Tweet





Content copyright © 2022 by Deb Duxbury. All rights reserved.
This content was written by Deb Duxbury. If you wish to use this content in any manner, you need written permission. Contact Deb Duxbury for details.