Almost a Big Sibling (A Toddler Home Evening)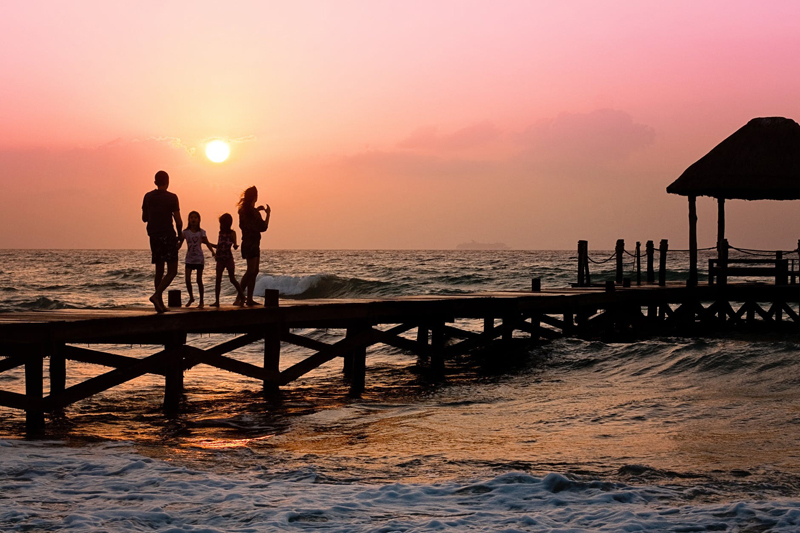 Purpose: To prepare toddlers to allow a new sibling to use their old baby clothes and toys.

Attention Activity: Too Big for Baby Things!

Set out pictures of each family member as a baby and a recent picture of each person. Set out items that once belonged to other family members, including the toddler, which will now be handed down to the baby.

Ask: Who are these babies?
Game: Let your child match the baby pictures to the grown-up pictures.
Questions: Do we all look the same now as when we were babies? Do we act the same way? How are you different from when you were a new baby? Are you bigger now?

Activity: Invite your child to try to put on some of the clothing items he wore as an infant. Do they still fit? Why not?

If your child received some of his baby things from an older sibling, talk about the path the items have taken. "First this dress belonged to Mommy when she was little. But she grew up and was too big for it, so when Katie was born, Mommy gave it to Katie as a present. It was special for Katie to have a dress her mommy had worn. Then Katie got too big, so when you were born, she gave it to you. It was special for you to wear something Mommy and Katie had worn. Now you are too big and a new baby is coming. How do you think the new baby will feel when it has a beautiful dress that Mommy, Katie and you all wore when you were babies? Do you think the new baby will be happy?" (Don't ask if your child wants to give the dress to the baby if she doesn't really have a choice. Just act as though this is already understood.) "It doesn't fit you anymore, but it will fit the new baby just right!"

If your toddler was the first child to own these items, talk about how it would be silly to throw away these things now that she is too big for them. The new baby will be just the right size for them and would be very happy to have them and will be proud to have something from a special big sister.

Invite your child to wrap one or two of the items of her choice to give the baby as a gift. Explain that the baby will get all the baby things because everyone else is too big to use them, but that it would be fun to have a few things wrapped up. Explain that the baby won't be able to unwrap the gifts, so your toddler will have to help her.

What else can you do that babies can't do? Let your child show you some of her grown-up skills. Then ask her what the baby will not be able to do. If your child does not mention them, suggest things babies need that a toddler could do for the baby, such as fetching a blanket or singing a lullaby to help it sleep. Mention that babies like people to sing to them and to read to them. Ask your child if she would take special charge of singing to the baby, and of showing her picture books. Everyone will do those things, of course, but your toddler will have a special job doing that.

Activity: Learn a new song your child can sing the baby, perhaps a lullaby that is traditional in your family, or a quiet Primary song. Later, take your child shopping to purchase a new book your child can read to the baby the very day it is born. Read it with your child a number of times until she can "read" it herself. Let her practice by reading to a doll. Show this as part of a family tradition. "I read to you, and you read to the baby. In our family, we like to read to the people we love."

Other ways to prepare: Let your child help decorate the baby's room or area and help choose items. Be sure to get some new things the "old" baby as well. Talk about when she was born and how everyone felt, and how everyone feels about her now. Express pride in how grown up she is, but don't leave the impression she must now become an adult. Becoming a big sibling doesn't diminish a toddler's need to finish out his or her baby years.



Related Articles
Editor's Picks Articles
Top Ten Articles
Previous Features
Site Map





Content copyright © 2022 by Terrie Lynn Bittner. All rights reserved.
This content was written by Terrie Lynn Bittner. If you wish to use this content in any manner, you need written permission. Contact Jamie Rose for details.