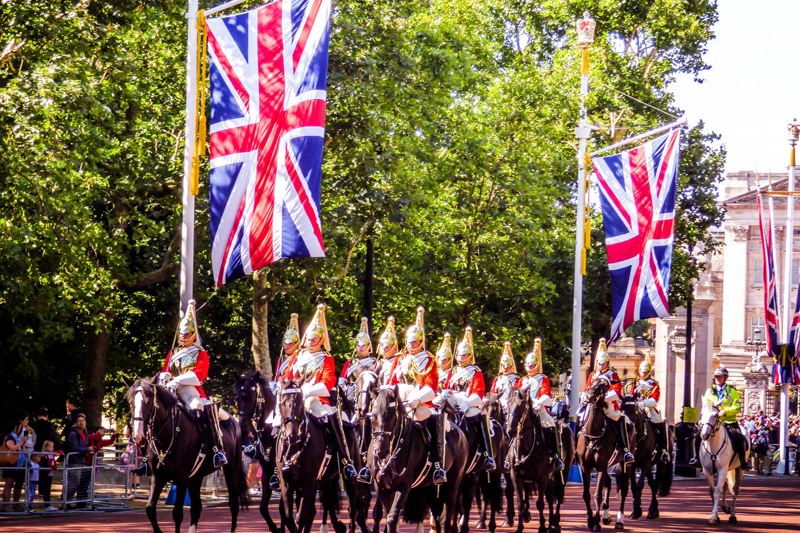 Margaret Thatcher was the first female British Prime Minister, gaining the role in 1979; she held office for over ten years, making her the longest serving Prime Minister of the twentieth century. Thatcher's maiden name was Roberts – she was born in 1925, daughter of a grocer who owned two shops in Grantham. She married Dennis Thatcher, a successful and wealthy businessman, in 1951; their twins – Carol and Mark – were born less than two years later. Margaret Thatcher died a resident of The Ritz – one of London's most glamorous hotels – in 2013.
Margaret's father was involved in local politics, and she became actively involved in the Conservative party during her student days, whilst studying chemistry at Oxford. On graduating she took up work as a research chemist, but retained her interest in and involvement with politics. She stood for the seat of Dartford in Kent in 1950 and 1951, losing both times to the Labour candidate but reducing his majority significantly; she gained media attention due to her youth, gender and skill as a public speaker. Margaret Thatcher took on a second professional training – this time as a lawyer – before becoming Conservative Member of Parliament for Finchley in 1959. She became Education Secretary in 1970 and won the battle with Edward Heath for leadership of her party in 1975. Four years later she became Prime Minister.
Few have stirred such strong emotions. Margaret Thatcher was loved by some, hated by others. A mover and shaker, clear and unwavering in her beliefs, convictions and implementation of policy. On the international stage she worked well with American leaders, building what became termed as the
special relationship
between Britain and the USA. She cultivated links with Mikhail Gorbachev. She tackled Argentina's invasion of the Falkland Islands in 1982 swiftly and decisively. Her views on Europe – in particular her reluctance to join the European Exchange Rate Mechanism – led to the resignation of her deputy, Geoffrey Howe, followed by a leadership challenge from Michael Heseltine and Thatcher's eventual, reluctant decision to stand down.
On the home front many remember Margaret Thatcher's reign for advances in capitalism, the miners' strike, poll tax, privatisation, spending cuts, tax cuts, trade union reform and the introduction of the right to buy for council house tenants. Her style seemed to appeal more to men than women; her relationship with her son was easier than that with her daughter. Her husband Dennis was a staunch support throughout their marriage.
A film - made about her before she died - was released to mixed reviews; despite this Meryl Streep won a Best Actress Oscar for her portrayal of Margaret Thatcher in
The Iron Lady
.
You Should Also Read:
Dick Whittington
English Queens - Boudicca to Elizabeth I
Queen Victoria


Related Articles
Editor's Picks Articles
Top Ten Articles
Previous Features
Site Map





Content copyright © 2022 by Asha Sahni. All rights reserved.
This content was written by Asha Sahni. If you wish to use this content in any manner, you need written permission. Contact Sarah V Monaghan for details.