English Queens - Boudicca to Elizabeth I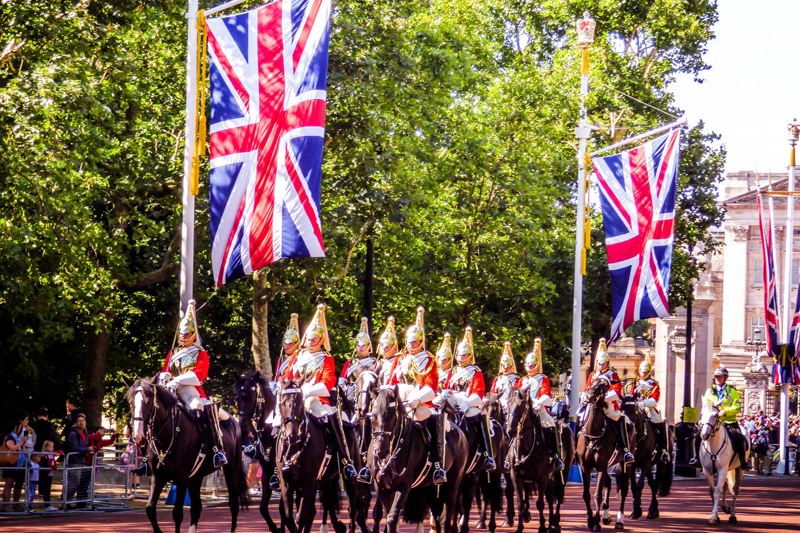 England's queens have been few, and have usually come to rule more by default than design, due to male relatives further up the line of succession dying. It is somewhat ironic that two of the six queens who have ruled in the last five hundred years were daughters of Henry VIII, whose greatest wish was to have a son who could rule after him – a desire so strong he discarded wives through divorce and execution in the vain hope of finding a woman who could ensure his legacy.
Boudicca
In Boudicca's time, the first century AD, when Romans thrived on English soil, England did not have a single king or queen. Tribes in different parts of the country had their own rulers, who protected their lands and borders. Boudicca was married to Prasutagus, king of the Iceni tribe. On her husband's death the Romans decided to move in, claiming ownership of Iceni lands and subduing the Iceni people through pillage and plunder – it is believed that Boudicca was whipped, her daughters raped. Boudicca challenged the Roman forces as men had not dared to do, leading an army through Colchester, London and St Albans. Though eventually defeated Boudicca's name entered history and legend - it is said she poisoned herself rather than be caught once she realised her cause had been lost. This amazing English warrior woman is often called Queen Boudicca.
Mary I (1553-1558)
Daughter of Henry VIII and Catherine of Aragon, Mary succeeded to the throne when her younger brother Edward VI died. Mary married Philip of Spain and longed so much for a child she managed to convince herself and many in her court that she was pregnant, creating a ghost pregnancy, for no child came. A devout Catholic, Mary disposed of many of her enemies by sentencing them to death by burning. John Foxe devoted the final section of his work,
Foxe's Book of Martyrs
, to what are sometimes named the Marian Persecutions. Mary died, as did her brother, through ill health.
Elizabeth I (1558-1603)
Daughter of Henry VIII and Anne Boleyn (who was beheaded), Elizabeth ruled over a country in change and turmoil with a firm hand and an iron will. Elizabeth strove to find a middle way with religious matters, and handled issues at home and abroad with the support of talented advisers. Though men admired the queen, she chose never to marry, thus creating a situation where she had no natural successor; it as if, with her father trying so hard for children, she chose to go in the opposite direction. Whilst ruling Elizabeth, having kept her rival under house arrest for many years, eventually decided to have Mary Queen of Scots put to death for treason. Yet the son of the woman she killed with a heavy heart became her successor – James VI of Scotland, who gained the title James I of England on Elizabeth's death.
You Should Also Read:
The Six Wives of Henry VIII - Catherine of Aragon
The Six Wives of Henry VIII - Anne Boleyn
The Six Wives of Henry VIII - Jane Seymour


Related Articles
Editor's Picks Articles
Top Ten Articles
Previous Features
Site Map





Content copyright © 2022 by Asha Sahni. All rights reserved.
This content was written by Asha Sahni. If you wish to use this content in any manner, you need written permission. Contact Sarah V Monaghan for details.