Anne Enright - Taking Pictures - Caravan - Review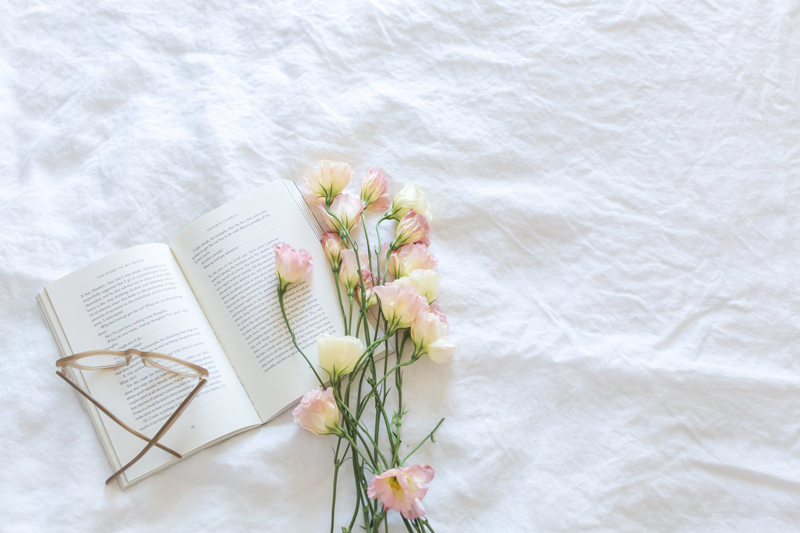 Yes, Anne Enright is at it again – publishing bold short stories,that is. In her newly published collection she 'takes the bull by the horns' and gets up close and personal with some gritty social concerns.

Neatly side-stepping the author's challenges in 'getting to grips with those sticky current issues that only the newly-successful writer has the confidence to brazen out' - in this article we will walk through the relative calm of Anne Enright's motherhood story 'Caravan.'

Scrubbing laundry is the opening shot here – putting the reader firmly at the centre of the theme of the short story – the drudgery side of motherhood, and the compensations of love,loss and letting go that accompany it.

Our heroine, the aptly-named Michelle, is on a so-called vacation in France 'en-famille.' Lucky for her, we may hiss - with one eye on our bank statements. But maybe not – after all, someone's idea of a holiday for this tired mother is the pastime of packing other people's stuff for two weeks, suffering the stress of booking reservations, worrying if the house is secured, choosing to leave said comfortable well-appointed home for the dubious delights of a matchbox-sized caravan with no privacy, labor-saving devices or secured garden to put the kids in. Add to that the delights of scanning a boring, flat, un-French landscape, dragging kids to beaches they hate, and to top it all - cooking. Surprise, surprise - 'Hey, it's self-catering!' (For 'self' read 'Mom!')

So our poor Michelle is up to her 'oxters' in smelly, unwashed clothes, a steaming pile of which she has to hose down in the shower in the hope that somehow( if she drapes them over every curtain rail, handrail and chairback in the place) – they might drip dry despite the rain. They don't. They just gradually encroach on the little space there is for a family of four in an exorbitantly-priced matchbox, gradually taking it over entirely.

Anne Enright deftly details the rainy claustrophobia.......

'if he stooped to get a saucepan out from under the sink, their backslides would collide through the bathroom door.'

And of the kids......

'messing about on the bunk bed........ the wall buckled where they kicked. If you could call it a wall. It was more like a piece of wallpaper gone hard.'

Also recorded - the proximity of the neighbours' car door as it slams, inches away from the fridge.

This Irish author also captures the angst of many mothers – the desperate need for peace and space combined with the equally desperate fear of letting go of their beloved vulnerable children for a while in order to get it.
The compensations for these seemingly unremitting (and oh-so-familiar) strains also shine through. For example, a mother's fulfilment in the bringing forth of those chubby endearing little creatures that need her so much, the solicitous care of their vulnerable little bodies and nurturing the safe space they call 'home.'

But there are always the clothes - the wet, wet clothes dripping their sad and depressing way through the story. One minute they are 'happily rotting' damp, but unwashed, in the toy tub - space for which can only be found under the caravan shower. The next, they are being dragged, sopping wet, off the pelmets and chair backs and into the only patch of watery sunshine between rain showers – on someone else's camping space! The recurring presence of the offending objects (which end up being taken home still steaming wet and smelly in the back of the car) feels like a constant reminder of the low self-esteem some women feel in their role as perfect mothers.

Michelle's doubts are exacerbated by the presence of Mr and Mrs Nice and their 'perfect girls'in the caravan next door. She reluctantly lets her own little ones out to play there. The last straw snaps when Michelle suffers that moment of agony that mothers feel when they realise they haven't seen their pre-schooler for a while.

Starting to run, she arrives at the next door caravan only to see her little son's feet sticking out, motionless, from under it. Every mom who ever lost sight of her toddler for even one minute will recognise that pang of sheer terror, wild helplessness and paralysis of those interminable seconds where she realises that her child exists somewhere else without her. Their darling could be anywhere and suddenly the world never seemed so big.

The feet move. 'Of course they do.' Michelle remonstrates with herself and in a hearteningly human touch, Anne Enright has her almost swear at her little boy as, high on relief, love and embarrassment, she tries to fish him out.
In trouble and he knows it, young Emmet has wriggled even further into the hazardous space under the caravan of Mr and Mrs Nice and is thereby 'bringing shame on the family.'

Dishing out doses of discipline, this mother even compares herself to the 'slap-happy' sort of mom that decent people disapprove of in the street. On the way home, having cleaned the caravan so fast and so slavishly that she cannot remember whether she used the same cloth for toilet and kitchen, she asks her little ones what they liked best about the holiday which they have just announced was 'the best ever.' Touchingly and ironically, they reply 'our little house!'

The overall impression of this mom is that she is need of a holiday! Oh, and I swear that woman stayed in France in the same caravan as me!

'Taking Photos' is recommended for readers who are broadminded about ripe language and sensitive current issues, enjoy truthful adept storytelling and a good laugh.



You Should Also Read:
'The Brat' also by Anne Enright
'The Portable Virgin' also by Anne Enright


Related Articles
Editor's Picks Articles
Top Ten Articles
Previous Features
Site Map





Content copyright © 2019 by Siobhain M Cullen. All rights reserved.
This content was written by Siobhain M Cullen. If you wish to use this content in any manner, you need written permission. Contact Michelle Anne Cope for details.