The Middleman -- Javier Grillo-Marxuach Speaks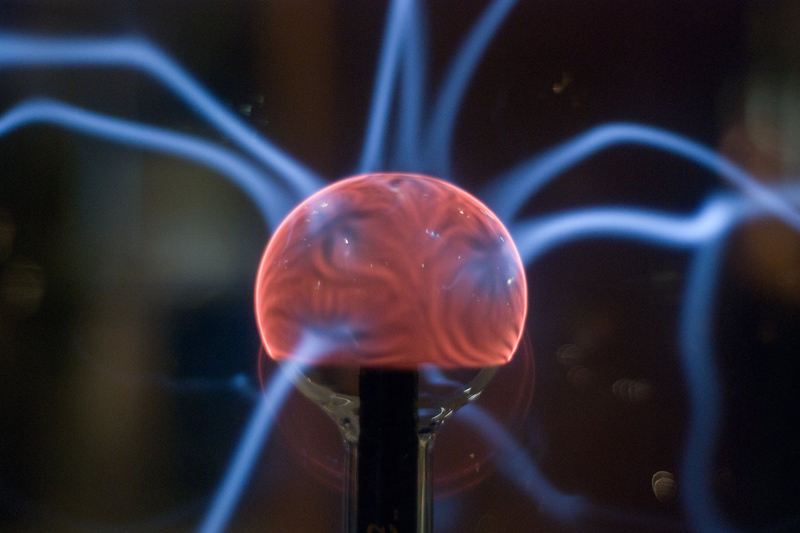 These days, it's hard to find a light, non-tragic scifi TV show, the type you can watch with your family. Enter ABC Family, a part of the Disney-ABC TV group better known for airing reruns of "Full House" and creating original movies geared toward teens (like the recent TV movie "The Circuit" starring Michelle Trachtenberg).

The network has been gaining a hold in the hearts and minds of scifi TV fans with its recent, highly-acclaimed series "Kyle XY." And starting next week, a new scifi offering will air on ABC Family to cement its status in scifi TV circles. "The Middleman" is slated to premiere Monday, June 16 at 8 p.m. ET.

The Middleman first appeared as a Viper Comics title in the form of several limited series, published in 2005 and based on a character originally created by Javier Grillo-Marxuach for a TV pilot.

Grillo-Marxuach likes to explain the series in terms of what's become known in fan circles as the "Javi-centric world view": "I think this is a lighthearted show, I think it's an optimistic show, I think it's a show that is unabashed about itself and doesn't make apologies for being a show that isn't tragic, isn't dark—isn't reflecting that kind of a reality."

The new series focuses on 22-year-old art school grad Wendy (Natalie Morales), currently stuck in a series of temp jobs, whose life takes a strange turn when she's thrown into a science experiment gone wrong. The next day, a mysterious, handsome stranger comes along. He introduces himself as The Middleman (Matt Keeslar)—a covert hero who neutralizes any danger humans aren't prepared to face. He needs a new colleague (sidekick?), and thinks Wendy will fit the bill nicely. The two fight comic-book criminals with the help of a cranky robot assistant named Ida (Mary Pat Gleason).

Grillo Marxuach, whose writing/producing credits include the first two seasons of "Lost" as well as work on "Medium," "Charmed," "The Pretender," "Law & Order: Special Victims Unit," spoke to the press via a conference call in May. He expressed great satisfaction in getting to see his very own creation on the screen, featuring a character he first envisioned in the 1990s.

"I've had a really great ride, and I've worked on a lot of really fantastic TV shows," he says. "The initial response to (The Middleman) was people always thought it was just too quirky, too weird, too out there, just not tele-visual and mainstream and broad enough to really work. So to finally see it get on the air and so closely to what I originally wrote is a tremendous validation to me."

So what's so unusual about the series? The Middleman was created during the era when "Buffy, the Vampire Slayer" and "The X-Files" ruled the airwaves, and scifi TV was trending darker, towards what Grillo-Marxuach describes as "the tragedy of heroism." He contrasts the show with "Charmed," where he claims writers were having a hard time explaining how the Halliwell sisters kept turning up demons in every episode as they went through their regular lives.

"I really wanted a show where you didn't know who the people worked for; it didn't matter, they would get a call and they would just go investigate something without having to explain how it happened. It honestly kind of took off from that," he says. "And originally the concept that I'd hatched for the series was that it was all just … pulp. I mean it was just balls-out weird, nothing was explained."

The story eventually evolved, because, as Grillo-Marxuach notes, there was no great relationship at the center of the show. Now the story focuses on the relationship between The Middleman and Wendy. Rather than creating a Mulder-Scully believer/skeptic conflict, he created a different dynamic: "Well, what if you got stuck working in a job with somebody who is the archetypal father who knows best, only he really is? He is completely ethical, completely Dirk Squarejaw, and he lives it and he walks it like he talks it, and it works for him, and you can't glib your way around it."

The one thing he says he wanted to keep from the original concept was the idea that "the evil in this world is sort of random and not necessarily metaphorical" and that the comedy, the absurdness of life comes from the same place the horror originates. This horror, at least on "The Middleman," often comes in the form of monsters and otherworldly creatures.

"We have a kind of tentacled butt monster in the first show, and we've got gangster apes and we've got fish zombies and fashion models who are succubi. It's not your traditional monster-of-the-week show," Grillo-Marxuach says.

On top of those creatures, there's a robot that he promises "isn't C-3PO and sure as hell isn't Grace Park ["Battlestar Galactica"'s Cylon Boomer]." He says, "I don't think she's like any other robot on TV right now, I can tell you that. If you've read the comic book you know that she is sort of Wendy's foil and a tremendously salty character who really makes our lives very difficult."

There's even more to help define the quirky world of the Middleman: there's a very "patter kind of banter"-style dialogue that's "self-consciously weird," according to Grillo-Marxuach.

Fans of the comic book will be happy to see that the show is remarkably similar to Grillo-Marxuach's initial vision. He says, "Honestly, this isn't one of those comic book adaptations where you watch it and there's nothing there except for the name of the character and maybe some piece of the costume. This is straight up the Middleman that Les McClain and I put in the comic book, and that is the pilot that I wrote ten years ago."

But there are changes. The original characters were born in 1998-1999, and their attitudes were more Gen-X than not—but Grillo-Marxuach assures fans of the graphic novels that 75-85 percent of what's in the comic book is in the pilot, and other changes were made for budgetary or ethical reasons. For example, the chimpanzees in the original comic book became gorillas instead, and the gorillas were created by the Jim Henson Creature Shop.

"So if you've read the comic book and you look at the pilot, you'll notice that the pilot is tremendously true to the comic book and the comic book was written from the pilot script that I wrote originally. There's not a lot of difference," he says.

And though the plot of the series will follow developments in the comics—the third episode, for example, follows the second comic book—Grillo-Marxuach isn't feeling constrained by the plots of his earlier works. He expects the show to be open-ended, and to explore many aspects of character and a currently not-very-extensive mythology as time passes.

He says, "I have a ton of stories that I know I want to tell with these characters, my staff has a ton of great stories that they've pitched that they want to do. So now we've got all that and we just sort of develop the characters organically out of it."

Grillo-Marxuach admires the sensibility of the producers of "Battlestar Galactica" and is taking a page from Ron Moore's playbook when he says, "Because the show is a growing and evolving thing, we're kind of going to hang on for the ride and see where it takes us. I think that you, as an audience, will have to trust us that we have your best interests and that of the show at heart and that we will service what needs to be serviced and make a good show every week."

As the show gets ready to debut, high hopes abound. "In my wildest dreams, this becomes like the American 'Doctor Who' and it runs for 40 years and there's a new Middleman and all that stuff," Grillo-Marxuach says.







You Should Also Read:
Radio Free Javi
ABC Family


Related Articles
Editor's Picks Articles
Top Ten Articles
Previous Features
Site Map





Content copyright © 2021 by Helen Angela Lee. All rights reserved.
This content was written by Helen Angela Lee. If you wish to use this content in any manner, you need written permission. Contact Helen Angela Lee for details.